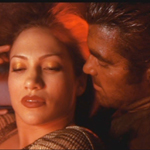 Usually my idea of a good movie summer is one with a bunch of really high quality big budget action/sci-fi type movies. Popular entertainment that we can get excited about and enjoy together and talk about as a collective cultural experience – summer blockbusters, popcorn movies, the sons of JAWS. For example a famously great movie summer was 1982, which gave us CONAN THE BARBARIAN, ROCKY III, POLTERGEIST, STAR TREK II, E.T., BLADE RUNNER and THE THING, among others. Or what about 1990, which gave us TOTAL RECALL, DICK TRACY, GREMLINS 2, DIE HARD 2, DARKMAN and THE WITCHES. There have been some good ones before.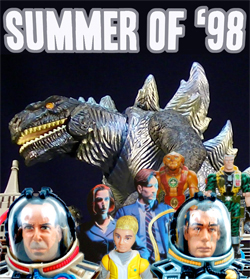 1998 wasn't really one of those good ones. Two of the big event movies, GODZILLA and LOST IN SPACE, were widely hated garbage. Another one, ARMAGEDDON, is highly influential garbage. Its rival space debris epic, DEEP IMPACT, is kinda dull. Most people despised THE AVENGERS. Even in the animation category it's a shitty summer, with Disney's mediocre MULAN and Warner Brothers' embarrassingly bad QUEST FOR CAMELOT.
I think the best traditional summer movie of the year is MASK OF ZORRO, a hit at the time that's not discussed much anymore. In the R-rated world the best and most influential was obviously BLADE, a surprise smash released in the supposed dumping ground of August. I also think LETHAL WEAPON 4 is a pretty impressive if messy and offensive action sequel. But that's about it for those types of movies. (read the rest of this shit…)
VERN has a new action-horror novel out called WORM ON A HOOK! He has been reviewing movies since 1999 and is the author of the film criticism books Seagalogy: A Study of the Ass-Kicking Films of Steven Seagal and Yippee Ki-Yay Moviegoer!: Writings on Bruce Willis, Badass Cinema and Other Important Topics as well as the crime novel Niketown.