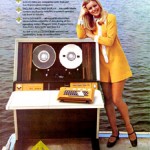 Hey everybody,
Chris, who generously helps me run all the computer crap around here, is working on some plans to upgrade outlawvern.com, which includes doing something about the forums. So if you like to use those (Paul, spambots) or might like to in the future (others) please read about what he's considering and let him know what sounds best to you. Thanks everybody.
—–
Hey everyone it's Chris, or clubside, here to talk about some site issues. Thanks to competition and ever advancing march of technological progress I'm gonna be upgrading Vern's hosting service as early as next week. The upgrade should reduce instances of slowness on the site and allow adding some features that were previously held back due to lack of computing resources.
At the same time we've come to a crossroads of sort in regard to the forums. Despite the push to add the feature a few years ago they don't get much use and nowadays are overrun with spam posts that our basic comments spam service cannot handle. Why? Simple:Press.