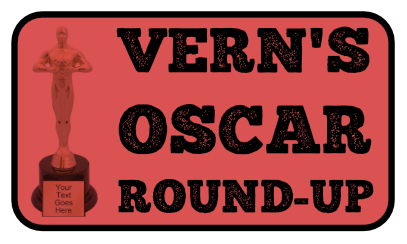 Ah shit, here we go again. Another Oscar Sunday coming up. As I've been doing for some years now, I scrambled to watch all of the best picture nominees that I hadn't already seen anyway, plus as many as I could from other major categories. This year, for various reasons, I did not write reviews of most of the movies that were nominated, so I'll kinda-sorta do that here.
No time for a monologue, let's go straight to the best picture nominees, presented in alphabetical order for your organizational convenience.
BEST PICTURE
BELFAST is one of the two I watched this year only because they were nominated for best picture. It's not a "thank God the Oscars made me see that one" situation, but it's a pretty good movie. I was hard on Kenneth Branagh (WILD WILD WEST) as both a director and actor when I rewatched DEAD AGAIN recently and started to think his filmmaking was silly and ego-driven. For him to do an openly autobiographical story, his first original screenplay, and dealing with the very serious issue of The Troubles, seems potentially unbearable, but I thought this was a well done memoir. One advantage is that he doesn't appear in it as an actor, and his surrogate character is just a pre-teen, so he can more easily be forgiven any dumbassery.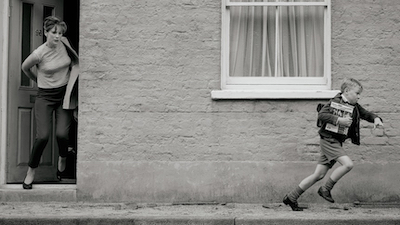 Though the historical era and black and white cinematography by Haris Zambarloukos (LOCKE) make it an obvious choice for Oscar nominations, it's not quite what the sounds like because it shows The Troubles from the perspective of this goofy kid (Jude Hill) who can't really make sense of it. It's kind of reckoning with things he saw in his neighborhood and in his parents' marriage, but it's also nostalgia for the comfort of being a kid and not really getting most of it.
The opening is particularly good because there's this cheesy modern day drone shot establishing shot musical montage that almost made me think I put on the wrong movie, before it switches to black and white and shows the kid walking home and talking to various people on the street about little boy stuff, and then suddenly a violent mob comes around the corner to attack the Catholic families on the street, and he freezes there and the camera rotates around to really make it look momentous. But that corny opening really set me up to not be ready for it. Good stuff.
There are lots of scenes showing TV and movies as an escape from the world – sometimes the movies are in color – so I thought it would be funny if this obviously autobiographical character saw FRANKENSTEIN and started to get ideas about how it would be better if Dr. Frankenstein was shirtless, foreshadowing his future cinematic achievements. That did not happen. But I also thought it would be funny if he read a Thor comic book (Did you remember that Branagh directed THOR? Isn't that weird?) and that actually did happen! Also we see an Agatha Christie book, though not either of the ones he made movies of. No Jack Ryan books and now Wild Wild West on TV (and the latter would actually be historically possible.)
It's got a nice look to it, and I appreciate that it's not very heavy-handed. It's even quirky at times. This is weird but there were tiny moments that reminded me of Wes Anderson, and the very end kind of reminded me of a Spike Lee movie. I might be the only one to say that. It's mostly set in the real world, but has these little artificial touches that fit with it being a boy's-eye-view of the events – you know, like Tobe Hooper's INVADERS FROM MARS. If it wins, I will consider it a makeup Oscar for Tobe Hooper.

CODA is one that I saw right before the nominations were announced, only because my wife wanted to see it, so I was able to have zero idea of what it was about. When it opened with its main character Ruby (Emilia Jones, HIGH-RISE) singing while working on a crab boat I wondered if she was annoying the shit out of the other people on the boat, because I didn't know it was about her being the one hearing member of a deaf family. When it ended I still didn't know that the title meant "Children of Deaf Adults." So I came in with no expectations at all. I loved it, and it got some tears out of me at the end. (Positive tears.)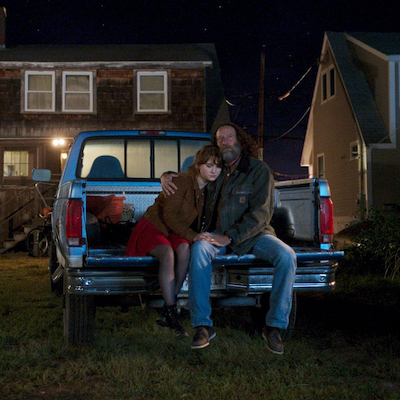 Since it got nominated, and especially since it won best ensemble at the SAG Awards, I've noticed a backlash against it. I can't imagine being that cynical, but more power to you. It is not a movie designed to be monumental, it's just a well made traditional crowdpleaser type of movie about Ruby trying to make it as a singer. It reminded me of FLASHDANCE at times! Yes, it takes place in and adjacent to Deaf culture, and that's one thing that's interesting about it, but it's not some kind of message movie if that's what you're thinking. It's just a good story about some people.
Since the song she keeps singing is "You're All I Need" it would be cool if Mary J. Blige and Method Man show up to perform it with her on the broadcast. Just an idea for you, ABC.
Although I agree that this should not win best picture, it's exactly the type of thing that should be nominated in a couple of those slots – a small, well-made movie that offers something a little different, that most people would enjoy if they saw it, but that had been almost completely buried on Apple TV+. Now specifically because of these awards more people will see it, the actor Troy Kotsur ("Tusken Raider Scout #1" in an episode of The Mandalorian) who's so good as the dad will get some jobs and probly an Oscar, etc. All is well as long as it doesn't win and rile up people like this critic I saw saying it would be as bad as when CRASH won.

If one of the nominees should be compared to CRASH I feel it's obviously DON'T LOOK UP – an all star ensemble cast doing an unwieldy, well-meaning but self righteous message movie that takes too long to do too little while trying to do too much. To me this is "the bad one" this year that would be embarrassing if it won. I was thinking I reviewed it, but I guess I only did that on letterboxd – I went long for over there, but short compared to what I'd do here. Anyway, I probly said enough about it. I appreciate some of the comments where people talked about liking it, because I honestly can't comprehend the idea of it being one of the better movies of the year, it just doesn't compute for me at all. But as I said in the review, it was way better than director Adam McKay's last film, VICE, which was also nominated for best picture by people far outside of my bubble.

DRIVE MY CAR, directed by Ryusuke Hamaguchi (WHEEL OF FORTUNE AND FANTASY), is the other one I managed to see having no idea what it was gonna be about. I should have tried to review it, but I didn't really know how to do it justice. It doesn't have some big hook that I know how to make sound attractive. It's about an acclaimed theater director (Hidetoshi Nishijima, SHIN ULTRAMAN) putting on a multilingual production of Uncle Vanya, and it's clear that there's more to be mined from it if you know that story. I don't, but there was more than enough for me to dig into. It's partly about grieving, because his wife (Reika Kirishima, GODZILLA: FINAL WARS) recently died, complicated by the fact that he'd seen her cheating with a young actor (Masaki Okada, JOJO'S BIZARRE ADVENTURE: DIAMOND IS UNBREAKABLE CHAPTER I) who is now in his play.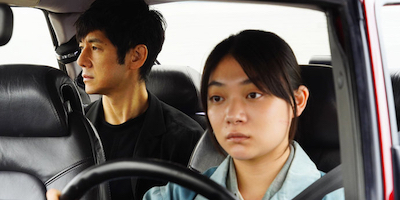 The story centers on his relationship with the young woman (Toko Miura, ORGAN) hired to drive him from where he's staying to where they're rehearsing, which starts out very cold. It's a slow burn bonding movie! There's a point where events lead to him sitting in the front seat with her, and then I was left in suspense as to whether he would continue to do that the next day or if he'd distance himself again after things cooled down. Sounds ridiculous, maybe, but when you're watching it it's sublime.
One of the only things I'd heard about it was that it was 3 hours long, and I know that will intimidate some people. I think it's a case where cutting anything would weaken it, not because it's necessarily filled with events, but because the rhythm of it is part of the appeal. It needs to take its time. You need to soak in it.
DRIVE MY CAR is the reason I follow awards. This is definitely one of the best movies I saw this year, but there's no fuckin way I go to a movie like this without a push. Thank you for that, awards season.

I assume you all saw DUNE. It's a movie I thought was very good, but it has mostly left my mind since (which was not the case with some of the previous Denis Villeneuve movies such as BLADE RUNNER 2049, SICARIO and PRISONERS). Being only the first half was known at the time and did not feel disappointing when I saw it, but it leaves it in sort of a limbo in my mind until we get the rest. Still, I hope to watch it again at some point and attempt to write a review. That said, I also intended to read the book, and got less then 200 pages in 2 years, so we'll have to wait and see how the review plan pans out.

KING RICHARD, directed by Reinaldo Marcus Green (MONSTERS AND MEN) is the other one I watched only because it was nominated. I felt a little uncomfortable through much of it because you go in knowing that this guy Richard Williams (Will Smith, WILD WILD WEST) – who seems like a nut going to tennis courts and giving people zines about his daughters saying he wrote a 78 page plan before they were born about how to make them the greatest tennis players in the world – is right. We know who Venus and Serena Williams are today and what they have accomplished so we're invited to be mad at these people for not wanting to be bothered and assuming that this weirdo asking them for money is one of the 99.999999999999999999999% (conservatively) who would do this shit and just be ruining his children's lives for no reason.
Especially since we also saw Will Smith in the similar PURSUIT OF HAPPYNESS, KING RICHARD has the feeling of inspiration porn, or even inspiration propaganda. It's an inspiring story until you picture Ted Cruz or Bill Cosby or somebody using it as an excuse to dismiss the majority of Black people who do not grow up to be legendary superstar multi-millionaire athlete role models. See, if you simply work your ass off all day every day, say your prayers, don't curse and pull your pants up you too could be so extraordinary that they make a movie about your dad raising you. The rest of you are just lazy sponges asking for handouts.
That's an unpleasant vibe I got, but it's not entirely fair to the movie, which has much more to say than that. Richard Williams is at times portrayed as a an annoying person. He convinces a very famous tennis coach (Tony Goldwyn, FRIDAY THE 13TH PART VI: JASON LIVES) to train his daughter Venus (Saniyya Sidney, FAST COLOR) for free and then keeps yelling things from the sidelines and interfering when he disagrees. In the moment it lets us sympathize with these very patient people who have to deal with him, but since Richard does turn out to be correct about some of these things (unless the movie is full of shit – I don't think I've ever seen a tennis match in my life), it's a reminder that sometimes going against the way things are always done is smart.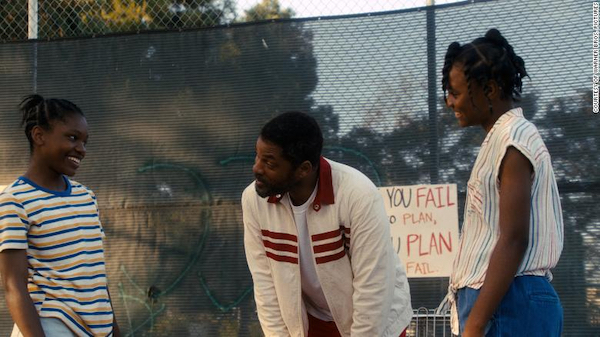 Or maybe he just got lucky and he was wrong but it worked out anyway. Like, he goes against every single person's advice by making Venus go to school and not compete until she goes pro, and just as he predicted she ends up being the best anyway. But how do we know that having more competitive experience when she started wouldn't have made her even better? Seems like it very well could've. In some sense this is a gambling movie that would have a different ending if the bet went the other way. We're supposed to admire that they turn down a $3 million sponsorship before she's even played professionally because they're correctly confident that she will overcome the odds stacked against her and then be offered an even larger contract. But not much would've had to go wrong for this to be the tragic story of a brilliant tennis prodigy who almost had it all but is assistant manager at Albertson's now because her meddling dad gave her such terrible fucking advice. It plays like some great wisdom, but maybe they just won the coin toss.
Venus does seem to make that choice on her own, though after pressure from her dad. It is a little stressful how much he puts on those kids and how much he goes over their and his wife (Aunjanue Ellis, UNDERCOVER BROTHER, GAME OF DEATH, GET ON UP, IF BEALE STREET COULD TALK)'s heads with his wacky ideas. There is at least one point where he gets called out for it and lets them have their way, and one where he's stopped from forcing them to watch CINDERELLA twice in a row just to make a small point that he could make by simply taking one minute to explain what the fuck is on his mind. (Possibly a reference to how Smith watches SHREK over and over again in I AM LEGEND.)
But one thing that's crucial is that, at least according to Smith, the Williams sisters (who are credited as producers) did not agree to put their names on it until they saw the completed movie and knew they were happy with it. If they don't think it gives their dad too much credit for their achievements then I don't see how I could worry that it does.
And I think the more important point, and the one that balances out that respectability politics angle I mentioned earlier, is how much it shows a father recognizing that some of the choices he and his family have to make are different from others specifically because they're Black people from Compton in a world of rich white people. The privilege the other players have is not only being able to afford elite training from childhood, and not having to worry about their dads getting repeatedly beat up by gangsters at the public tennis courts. It's also a privilege to not have to worry about the how the other players will talk to them, how the media will portray them, or to have the pressure of feeling they have to represent their entire race every time they play or speak. When you see that it's a little easier to see how some (not all) of Richard's behavior that comes across as obnoxious might be advocacy for his daughters needed to get them the opportunities they deserve but won't easily get access to.
Yes, there's a subplot about Richard having run-ins with some gangsters at a public park in Compton, and there's something very meta about The Fresh Prince getting beat up by dudes blasting N.W.A's Efil4Zaggin from their car (although "Summertime" came out around the time the scene takes place, and who doesn't like that song?) There's also a pretty crazy scene where he takes his gun, follows one of the gangsters to a convenience store and is about to assassinate him, but then is saved by God and/or the guy with the uzi who happens to drive by right then and do it for him. I like to picture when this movie eventually plays on cable all the time and people will turn it on in the middle and wonder when Will Smith did a vigilante revenge movie.
Other things I liked about the movie: all the actors portraying the Williamses do a very good job. I do think Smith is good, and he's playing a character who speaks in a goofy voice and who often lightens things with corny jokes, so it's not too melodramatic. He has a really good chemistry with the girls and they all have a great chemistry with each other, running around and giggling and making you understand how their life might still be fun and not feel like they're suffering the cruel tutelage of Pai Mei.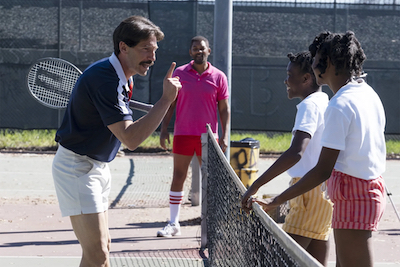 Goldwyn is also really good as exasperated coach #1, and even better we get national treasure Jon Bernthal (THE ACCOUNTANT) playing a really funny coach in the second half. When the fuck is he gonna get a supporting actor nomination? As I predicted out loud during the movie, this is one of those biopics that has footage of the real people during the end credits. It was interesting to see how dead on most of it was but that the guy Bernthal's playing is actually even more cartoonish in real life!
I think this is a weird choice for a best picture nominee, but it was worth seeing.
LICORICE PIZZA directed by Paul Thomas Anderson (MONSTER HUNTER) doesn't seem like it could win, but it would be cool if it did. I don't know what it's about except youth and friendship and filmmaking that's so good it's intoxicating. I saw the trailer a million times but still went in having no image of what these two characters were like, and they of course make the movie. This ridiculously confident kid Gary (Cooper Hoffman, son of Philip Seymour) who's still pretty likable, and the older girl he crushes on, Alana (Alana Haim from the band Haim, who Anderson directed a whole bunch of videos for), who's just so witty and likable, and messy in a relatable, not too stressful way. It's kind of miraculous because it's this big movie starring two first time actors – at least one of whom never tried to be an actor and had to be talked into it – and it's completely carried by their chemistry and how naturally charming and funny they both are.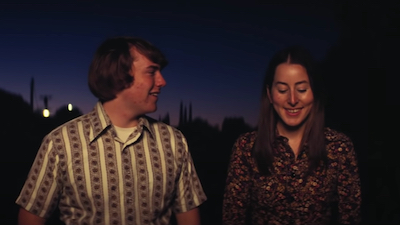 There are definitely RUSHMORE parallels, with this kid trying to be an adult within his world of children (starting a waterbed business and hiring all his friends, etc.) and thinking he's in love with an older woman, but of course the directorial styles of these two Andersons are entirely different. Most discussion of the movie seems to focus on the age difference. He's I believe 16 and she's in her twenties. She acknowledges that their friendship is weird, but at the very end she tells him she loves him. I admit that it puzzled me, but I don't find it offensive. If I was Alana's age and friends with her I would wonder what was wrong with her, but I don't think the relationship would be unhealthy for Gary. I'm still not sure why Anderson chose to end on that note, but it was illuminating to read that the seed of the story was seeing a teenager hit on an adult woman taking the school photos, as in the movie, and imagining what that kid was like. He based it largely on his friend Gary Goetzman, who was a child actor who appeared in YOURS, MINE AND OURS, the obvious inspiration for the fictional movie this Gary is in.
I was very surprised by the Lucille Ball character in the movie! They should've gotten Nicole Kidman to do it so it would've been like when Michael Keaton played Ray Nicolette in JACKIE BROWN and then OUT OF SIGHT.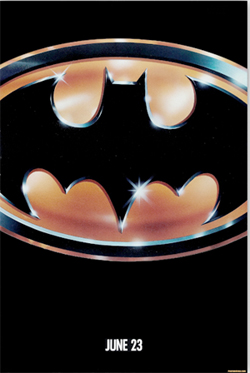 The other thing is that Goetzman really did sell a waterbed to Jon Peters (played by THE MIDNIGHT MEAT TRAIN's Bradley Cooper [THE MIDNIGHT MEAT TRAIN] in the movie), maniac hairdresser and future movie producer who I have been fascinated with since reading that he pinned a Warner Brothers executive to a wall and threatened him in order to allow the iconic bat-symbol-with-no-text BATMAN teaser poster. That answers my biggest question of why they fictionalized some characters but used Peters' real name. Supposedly his only demand was that they had to show him using his favorite pickup line, which is the line that most seems like a Cooper improv (when he asks a passing woman if she wants a peanut butter sandwich).
Here's a question: who has a better filmography – Jon Peters, or the kid who sold him a waterbed? Peters has to his name the 1976 version of A STAR IS BORN (I haven't seen it), EYES OF LAURA MARS (pretty good), CADDYSHACK (people love it), AN AMERICAN WEREWOLF IN LONDON (masterpiece), FLASHDANCE (I dig it), THE TOUGHEST MAN IN THE WORLD (he knows Mr. T), THE LEGEND OF BILLIE JEAN (good one), THE COLOR PURPLE (people love it), THE WITCHES OF EASTWICK (George Miller rules), BATMAN, TANGO & CASH, ALI.
But Goetzman produced MIAMI BLUES, THE SILENCE OF THE LAMBS, DEVIL IN A BLUE DRESS, THE POLAR EXPRESS (and many other Tom Hanks joints), WHERE THE WILD THINGS ARE, RICKI AND THE FLASH. And as an actor he's in CAGED HEAT and BUSTIN' LOOSE. Okay, Peters wins, but it's closer than you might've guessed!
Anyway, yeah, I loved LICORICE PIZZA.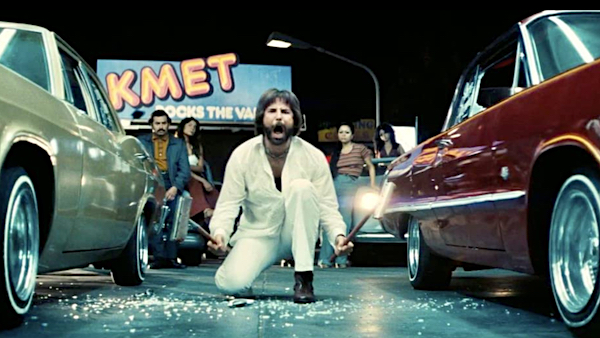 NIGHTMARE ALLEY I also loved, and you can read my review that I posted yesterday. I think it's much better than del Toro's movie that already won best picture, but it's not nearly as weird, so that's okay that it's not the one that wins. Getting best picture for the movie about fucking a fish man is an achievement whether I loved the movie or not. And that unlikely occurrence made this one possible.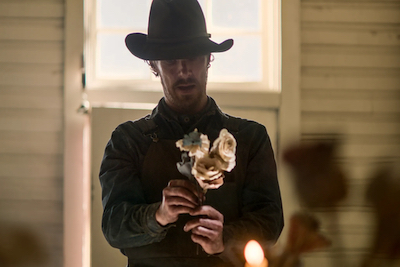 I found THE POWER OF THE DOG interesting and well made all the way through, although at the end I wasn't sure I got enough out of watching this motherfucker Phil (Benedict Cumberbatch, WAR HORSE) just be a total asshole to everybody and all of them give in to him over and over until finally one person takes care of him. It's a pretty rough watch. I also felt a little weird that at the time people were calling it a takedown of toxic masculinity, because there's a twist (SPOILER) that makes that reading kind of seem like "When men act macho and hate women it just means they're secretly gay." Which would be kind of a regressive message if that's what this was about. But I recognize that it's a story about repression, how horrible Phil has become because he's been taught/forced to not be himself, and he's trying to violently protect his false persona. He's also jealous and angry to see Peter (Kodi Smit-McPhee, DOLEMITE IS MY NAME) being supported in his mother doing "sissy" things that he never could've, so he strikes out at him. Also, it's important to note that it's from a book by Thomas Savage, who was married to a woman but considered himself gay.
Still, that remained my takeaway from it for months. But talking about the movie with friends who liked it kind of made me feel like I could appreciate it more, as did listening to the Blank Check episode about it, especially when they were discussing Peter and how he's really the strongest person in the room at the beginning when he seems clueless about taking credit for the paper flowers on the table. Hearing people who have watched it multiple times analyze it makes it clear that there's a whole lot more to pick up about the different characters when you know what's going on from the beginning. However, the experience of watching it is unpleasant enough that I'm not really jonesing to jump into it again.
I do want to say that I think it's misleading that everyone calls it a western. Obviously it depends on how you define western, but I think most people could list their top five favorite aspects of the western genre and none of them would be things that apply to this movie. It's a drama with occasional horseback riding and some hats, but not much on gunfights, sheriffs, jails, journeys, codes of honor, train robberies, outlaws or any of those sorts of things. Not calling it a western would change people's expectations and would've kept Sam Elliott out of trouble.
For those interested in that controversy about Elliott dissing the movie in a WTF interview, by far
the best take I've seen about it is this long Twitter thread
Against my better judgment, I'm going to weigh in on the Sam Elliott/Power of the Dog controversy. I liked Power of the Dog & even though Westerns are my favorite genre, I've never been enamored with Sam Elliott, though I like him well enough. Here goes:

— David Lambert (@DavidLambertArt) March 2, 2022
by David Lambert, an actual expert on westerns who disagrees with Elliott but has a convincing explanation of where he might've been coming from. (I think people should also keep in mind that it was just a dumb thing he said offhand in an interview when the topic of the movie happened to come up. I don't like how these quotes get thrown around as clickbait and people start to act like he called a press conference to announce his opposition to THE POWER OF THE DOG.)
I think the arc of the Jesse Plemons (HOSTILES, ANTLERS) character George is kind of the most interesting. You see him trying to stand up to his brother, be sensitive toward Rose (Kirsten Dunst, SMALL SOLDIERS), and make peace. But after they get married he's kind of neglectful and clueless about what she needs and you realize he's not so great either. That scene where he makes her play piano for their guests is one of the most painful parts of the movie!
Another one is earlier when she's practicing her song and having trouble with it, and Phil comes in and starts playing along on his banjo. It's so harsh because for a minute there I thought he was actually being nice and they were going to bond over their shared talent as musicians. And then I realized nope, this is just another way for him to torment her.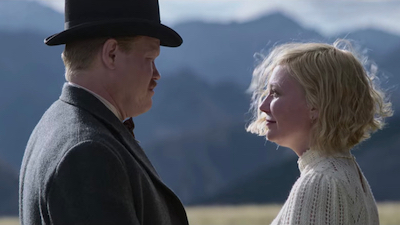 Did you notice that Dunst always looks like her hair was wet and then dried without being brushed? I don't know that I've seen that in a movie before. Historic times we're living in here.
I'm not up on the works of director Jane Campion. I saw THE PIANO when I was definitely too young to appreciate it (and I did not) and I don't think I've seen any of the other ones. So far I think maybe she's not for me, but I know people love her and love this movie. So I don't mean to minimize any of that, but let me just say that there is one director who I am absolutely positive could've made a better movie out of that book: Bronco Henry.

I kinda think WEST SIDE STORY (the other one I officially reviewed already) should win. You could make plenty of arguments for why its themes are important right now, but that's not even the reason. Sometimes I think since they're not usually gonna pick something that really challenges you and uses cinema in a new way (TITANE: zero nominations) they should go for the best old fashioned, let's put on a show, this is what's great about DA MOVIES spectacular, the one with all the craftsmanship and the giant cast of phenomenal talents, mostly new to movies, all able to act and dance and sing, and put a new spin on an old story, doing things you didn't do in movies back when the original was made. Something that may not be the very best movie of the year, but then again maybe is, that shows one of our greatest ever movie directors directing the shit out of a movie.
I don't think it's gonna win. I think various people would be mad. But not me.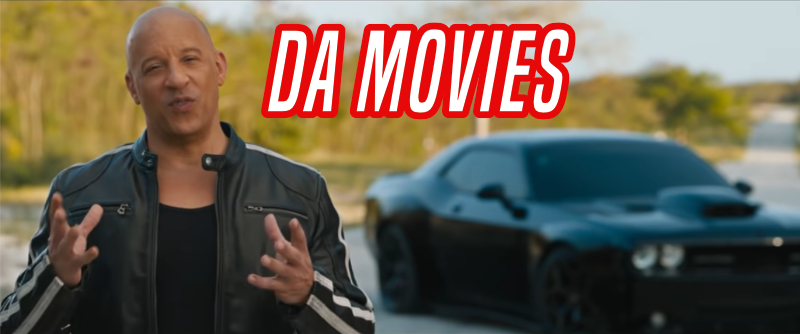 BEST DIRECTOR
You got your Branagh, your Hamaguchi, your Anderson, your Campion, your Spielberg. All did good to excellent work. Mostly excellent. I think Campion will probly get it, and if she doesn't it will be seen as an outrage, both due to people's love for the movie and the unavoidable shame of the Academy's almost complete lack of recognition for women directors throughout its entire history. If it was me I would vote for Spielberg, but he needs it the least. I don't think he gives a shit.

BEST ACTOR
The Best Actor category includes previously mentioned best picture nominees THE POWER OF THE DOG (Benedict Cumberbatch) and KING RICHARD (Will Smith). Javier Bardem was good, as always, in the pretty ridiculous BEING THE RICARDOS, but nothing revelatory (and probly horrible if you're more familiar with the real guy than I am). I preferred him in PERDITA DURANGO.
The other two movies in the category I just watched this week, so I'll tell you what I thought of them.
You would think TICK, TICK… BOOM! would not work for me, a guy who's not into stage musicals, not even Hamilton. It's directed by Hamilton creator Lin-Manuel Miranda, adapted from an autobiographical musical monologue by Jonathan Larson, the creator of Rent, telling a story about earlier in his life when he was a nobody working as a waiter and destroying all his relationships trying to produce a satirical dystopian musical called Superbia. That does not sound up my alley, and yet—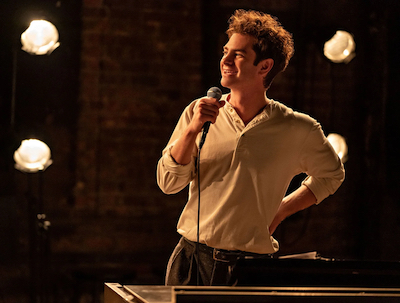 No, I'm just kidding, this was very much not for me. I don't think this translates to somebody who is not into Broadway/off Broadway musicals, and that's okay. I personally find this type of music and performance very grating, and it would take more to win me over to it than a story about a guy (Andrew Garfield, NEVER LET ME GO) being terrible to his girlfriend in order to achieve his dream of making this type of music. I find Miranda's work to be almost impossibly corny, so obviously he's gonna be inspired by a guy whose work is not my thing either, and that, again, is okay. The people who are into this sort of thing love these guys, and that's who this movie is for. It's even jam-packed with cameos of people famous from musicals, like a comic book movie going hog wild with the easter eggs. (The one that interested me was Roger Bart, who was friends with Larson and is a character in the musical, but I know him as the guy from HOSTEL PART II.)
Anyway, I got through it, it kept me engaged, and I liked his girlfriend (Alexandra Shipp – Storm in X-MEN: APOCALYPSE) and his best friend (Robin de Jesus, CAMP). Garfield certainly throws himself into it, sings and if not dances at least does those very exaggerated flailing around type music movements. To me his performance in THE EYES OF TAMMY FAYE seemed more layered, but I get why they would nominate him for this instead.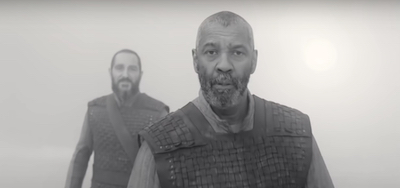 I was more excited for Joel Coen's THE TRAGEDY OF THE MACBETH, which has a beautifully simple black and white look to it, some great croaky voices (including by the three witches, who sometimes are one witch), a pretty good sword fight, and yes, an outstanding performance by Denzel Washington (RICOCHET), who is probly my choice to win best actor, though I'm not gonna be upset if it goes another way. It's just cool to see him saying the Shakespeare dialogue but still being 100% Denzel, not Shakespearing it up at all. No accent, speaking quietly at times, taking pauses to consider what he's saying. What I like best is seeing him and Frances McDormand (AEON FLUX) thinking and listening, making these words that have been uttered by thousands of actors come alive in a different way, even when I can't follow what they're talking about. (There's also a scene with Stephen Root [NIGHT OF THE SCARECROW] where he is absolutely being Stephen Root. Just… Shakespearean though.)
There's no problem with the movie, only me. I'm one of the dummies who can't follow Shakespeare well enough to get fully involved. Julie Taymor and Baz Luhrmann can pull me in pretty good, this one too, but not to the same extent. I didn't think I'd seen any version of Macbeth since the Mel Gibson one came out, but right at the beginning of this I thought, "Oh yeah, this is THRONE OF BLOOD!" So that helped me understand it. But I enjoyed THRONE OF BLOOD more. Still, it's pretty good.

BEST ACTRESS
As I said in the review of BEING THE RICARDOS, Nicole Kidman (THE INVASION) is quite good, she just shouldn't have been cast, and the movie should've been better. But I don't blame her. She took up the challenge.
The other three I saw were all great performances worth honoring. As much as I like Kristen Stewart (UNDERWATER) I wasn't sure I could accept her as Princess Diana in SPENCER, but she very much pulls it off. It's a very sad and creepy movie about her feeling out of place in the palace and planning to get the fuck out of there but trying to hold it together for her kids. Not my favorite movie, but worth watching once, and very impressive work from Stewart.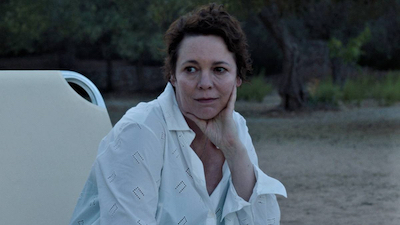 If Olivia Colman (PUDSEY THE DOG: THE MOVIE) wins for THE LOST DAUGHTER it will be deserved. This is an odd character driven suspense story (sort of) where she plays a professor trying to relax by herself at a resort and having her peace interrupted by a huge family who are kind of pushy and apparently mobbed up. The first stretch of the movie is all about us watching her, mostly in closeup, watching these people, or trying to respond gracefully to various minor intrusions or indignities. I like how much of this movie is just her being bothered by clueless people when she wants to be alone. Sometimes the clueless person is Ed Harris (KNIGHTRIDERS).
She's funny and relatable – one of her most unhinged moments is flipping out on some guys who are being noisy during a movie – and we still empathize with her as we discover more and more about her past and current issues. Other women always want to ask her about her kids, which turns out to be a very sore spot. The whole story hinges on her doing something completely irrational. I think the fact that she does what she does for no reason will really bother some people, but it's the whole point.
But I'm kind of rooting for Jessica Chastain (MAMA) for THE EYES OF TAMMY FAYE. Directed by Michael Showalter (WET HOT AMERICAN SUMMER), it's a very empathetic biopic of Tammy Faye Baker-Messner, the televangelist who was a symbol of Christian excess in the '80s because of her abundant makeup and her empire's downfall due to her husband's marital and financial scandals. If you saw the documentary of the same title you probly, like me, now think of her as a total sweetheart. The movie of course revels in tacky clothes and decor, finding some sense of style and personality in all that chintziness, and paints Tammy Faye as a sincere person just trying to sing songs, do puppet shows and be kind to people while surrounded by all that greed and hubris. Both movies emphasize her compassion for gay men, including the HIV+, very much against the grain in that world, especially then.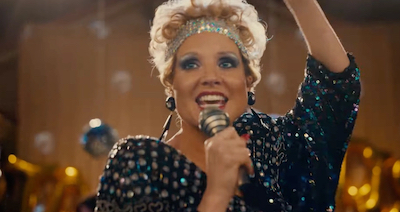 What's so impressive about Chastain is that she knows Tammy Faye is funny, knows she has to play her as a cartoon character, because she was one, but never once comes across like she's making fun of her. She adores her, and makes you adore her too.
I thought it was a good movie, but reviews were kind of middling and I don't think many people even knew it came out, so I was surprised when she got nominated, and even more surprised when she won the SAG award. She seemed surprised too! So I'm rooting for her here, but she's already overachieved.
I did not see PARALLEL MOTHERS, which Penelope Cruz was nominated for, so she'll probly win.

BEST SUPPORTING ACTOR and BEST SUPPORTING ACTRESS
I have seen all the nominees in these categories. They're all good. The two that wouldn't make alot of sense would be J.K. Simmons (who's just doing his normal professional job on BEING THE RICARDOS) or Judi Dench (who has a tiny part mostly sitting down in BELFAST. Steven Seagal could've done that). I think Troy Kotsur (CODA) will win for actor, which would be cool for a guy whose previous role was "Tusken Raider #1" on an episode of The Mandalorian. But Smit-McPhee or Plemons for THE POWER OF THE DOG) would be cool too.
I think Ariana Debose (WEST SIDE STORY) will and should win in her category. She really steals that movie. But I hope Dunst gets one some day. And I hope KING RICHARD's Ellis gets a little more to do in her next one. It's interesting that Jessie Buckley is nominated for playing the young version of the character that Olivia Colman is also nominated for. I guess this happened before in reverse with Kate Winslet and Gloria Stuart in TITANIC. I had never heard of Buckley when she starred in I'M THINKING OF ENDING THINGS, now she's all over the place, and always outstanding.

BEST ANIMATED FEATURE
The only one I didn't see was the one for grown ups, the documentary one, FLEE. I did see and enjoy all the others, made for family entertainment by giant corporations spending tens of millions of dollars on state of the art computer animation.
I honestly didn't know what Disney's ENCANTO was even about. In the opening there's a song about all the members of this family who live in a magic house and each of them has a different magic power and they're so great and wonderful. I was kinda rolling my eyes until the reveal that this is about the one member of the family who did not get a power, and how she deals with that, especially with a mother who is clearly disappointed in her. That's a good premise and they of course get some good emotion out of it. Also I liked how much personality they were able to get out of a house just by having its tiles and floorboards move around. And I liked when the perfect sister got to be all smeared with color and look like a mess. I was proud of her.
The songs are by the aforementioned Lin-Manuel Miranda, and I do think it's interesting that his approach is very different from many of the Disney musicals, where the songs are often about the character's emotions and needs. That happens here too but some of the songs are very dense with plot and character information. I honestly couldn't follow alot of it. They're not rapping, but they're talking very fast, it's a whole lot of lyrics. Whatever happened to colors of the wind and shit? I don't particularly like the songs but I respect the thinking.
LUCA is the Pixar movie. It's much simpler then ENCANTO, intentionally so. It's about some fish people who live near the coast of Italy, hiding themselves from humanity, and their son meets a friend who teaches him that if he goes onto land he will turn human. They run away, sneak into a human village, make a friend, try to enter a bike race, dream of buying a Vespa. There's an obvious comparison to CALL ME BY YOUR NAME, but the gentleness, the emphasis on friendship, and the picturesque village reminded me Miyazaki movies like KIKI'S DELIVERY SERVICE.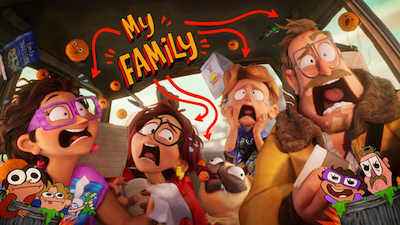 THE MITCHELLS VS. THE MACHINES is probly my favorite. It's from the same studio and producers as SPIDER-MAN: INTO THE SPIDER-VERSE and though it's not as good as that, it's the first movie to build off of its visual innovations, such as doing line animation on top of 3D animation. Like ENCANTO it has as its main character a geeky, lovably awkward teen girl with glasses. Here she's also a very creative person who loves making little comical meme movies and is about to start film school in California when she's forced to go on a road trip with her family and civilization is conquered by robots. It's very funny and playful, celebrates weirdos and artists, and captures the awfulness of being in a car with your family. Also the dad looks like Walter Sobchak but is voiced by Danny McBride.
A close runner up is Disney's fantasy/post-apocalypse/martial arts movie RAYA AND THE LAST DRAGON, which I actually did write a full review of way back when.

BEST DOCUMENTARY FEATURE
I've only seen SUMMER OF SOUL (…OR, WHEN THE REVOLUTION COULD NOT BE TELEVISED). I very much doubt it's the best documentary of the year, but I really liked it and would love to see Questlove get an Oscar. I didn't review it here, but wrote a couple paragraphs on letterboxd.
I didn't believe it when somebody on Twitter (who did not like it) told me it was Oscar bait, but here we are. The complaint I've seen is that it's a documentary about this amazing 1969 music festival dubbed "The Black Woodstock" instead of raw footage of the actual event. But come on. It's a totally fascinating story and you get to see Stevie Wonder, Sly Stone, Nina Simone, Mavis Staples and many others performing and in some cases telling stories about it.
Also, showing the whole thing would be a hell of a box set. It was six separate Sundays starting at 3 pm so it totaled over 40 hours. The documentary was originally released on Hulu and fortunately did get a DVD release with extras (no blu-ray), but so far the complete footage has not been released, or even the two hour long TV specials that were produced.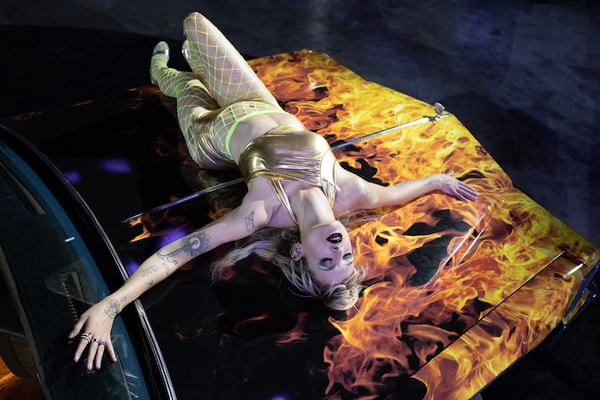 OSCARS FAN FAVORITE
Finally we have arrived at by far the most important award of all, the one that will work hand in hand with ABC's innovative new ideas* to turn the Oscars broadcast into a ratings bonanza as if it was another era when awards shows were a bigger part of our culture and everyone watched live TV and there were only a few channels. I'm speaking, of course, of the 1st Annual (And Trust Us We Will For Sure Keep Doing This No Matter What Because There's No Chance It Will Go Poorly) Oscar Fan Favorite Award. This is the award that is voted on by internet randos through the democratic method of allowing them up to 12 votes per day using Twitter hash tags and also you can be entered in a contest to attend the Oscars. (That probly sounds like a joke if you didn't know about this, but I assure you I'm serious.)
Intended to give an easy award to SPIDER-MAN: NO WAY HOME as a cowardly capitulation to a couple dorks writing editorials based on the flawed premise that film awards should go to the highest grossing box office movie each year or risk alienating The Common Man, it has instead (predictably) attracted jokesters and celebrity cults. So, as of February 28th, the top contenders included of course a Zack Snyder movie (ARMY OF THE DEAD), an Amazon CINDERELLA movie I did not know existed, and MINIMATA, a Japanese film that made it because Johnny Depp is in it and he has a weird army of obsessives who are so sure he's innocent of domestic abuse that they've turned supporting his career into their life's mission.
Also on the "Leaderboard" as the Academy called it (without explaining whether these are to be treated as finalists or just the current leaders) are THE SUICIDE SQUAD and MALIGNANT. It's tempting to root for those, since I loved them and they were supposedly financial failures when released simultaneously to theaters and streaming. But personally I voted and campaigned for TITANE. It's one of my favorite movies of the year that received no nominations, but more importantly it would be the most opposite possible choice for the award's intent of recognizing the most obvious, popular, broad consensus type movie.
So it was disappointing to not see it getting any traction. Fortunately, the internet thought of other ways to thwart #OscarsFanFavorite. Two of the "leaderboard" titles (DUNE and THE POWER OF THE DOG) were already nominated for best picture anyway, contradicting the idea that there's this huge gulf between the tastes of Oscar voters and "fans." Since THE POWER OF THE DOG is I think the least accessible of this year's best picture nominees, I'm rooting for that one to win, thus rendering the attempted pander a complete failure. (It would also be funny if the same movie won Fan Favorite and Best Picture).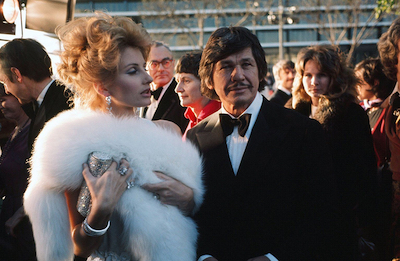 So that's my massive pile of last minute reviews. I think I've overstayed my welcome, so I'll show myself out. Thanks for reading, and have fun Sunday for those who partake. If anybody tries putting actual licorice on actual pizza for your Oscar party let me know how it goes.
*cutting several of the major categories from the broadcast so that that time can be dedicated to winners and presenters talking about how wrong it is not to air those categories

This entry was posted on Friday, March 25th, 2022 at 5:41 pm and is filed under
Blog Post (short for weblog)
. You can follow any responses to this entry through the
RSS 2.0
feed. You can skip to the end and leave a response. Pinging is currently not allowed.