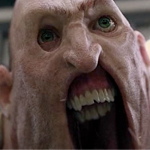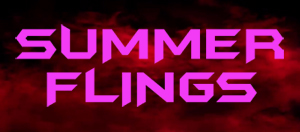 July 19, 2013
Most art is derivative of something or other, but jesus christ is it uncomfortable how flagrant R.I.P.D. is about trying to repackage MEN IN BLACK. Instead of a secret government agency investigating aliens who secretly live among us it's a secret police department investigating dead people who secretly live among us. But you got the younger guy recruited and learning about this real world beneath our sugar-coated topping and partnering with an older, grumpy guy and they have goofy ray gun looking guns and go around questioning weird informants who turn into crazy cartoon special effects creatures (though Rick Baker is retired, so they're mostly digital). I swear RIPD even has a headquarters that looks like they built it over the set from MiB.
The young guy is Nick Walker (Ryan Reynolds, BLADE TRINITY), in life a Boston PD detective betrayed by his partner Bobby Hayes (Kevin Bacon, ELEPHANT WHITE) over some kind of gold treasure they stole from a crime scene. Nick was having regrets and wanted out so Bobby shot him in the face during a raid. Instead of Heaven or Hell, Nick goes to RIPD to continue as a cop and help them round up "deados" who illegally stick around on Earth. Not really a noble calling, in my opinion. (read the rest of this shit…)
VERN has a new action-horror novel out called WORM ON A HOOK! He has been reviewing movies since 1999 and is the author of the film criticism books Seagalogy: A Study of the Ass-Kicking Films of Steven Seagal and Yippee Ki-Yay Moviegoer!: Writings on Bruce Willis, Badass Cinema and Other Important Topics as well as the crime novel Niketown.