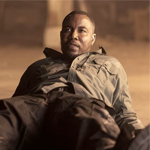 This is my piece about being torn between loving S. Craig Zahler's movies and being grossed out by the worldview they seem to represent. There are many like it, but this one is mine.
I've been waiting for DRAGGED ACROSS CONCRETE with a new emotion I call antici-dread. On one hand, it's writer-director Zahler's followup to BRAWL IN CELL BLOCK 99, maybe my favorite movie of 2017. On the other hand, it's his ode to racist cops and I'm starting to worry that my love for Zahler's right-up-my-alley tone and filmatism has made me too quick to brush off questions about his fascination with casual racism and anti-heroes brutalizing minorities to protect the white women.
I really like BONE TOMAHAWK and BRAWL, and I'm not entirely convinced by some of the interpretations of them I've heard. But I got nervous when producer Dallas Sonnier (who has also done very good work, from managing Stone Cold Steve Austin to resurrecting Fangoria) did a press tour about his company Cinestate's "populist" movies – code for "quiet 2+ hour slow burn niche art movies with occasional bursts of extreme gore" – saying they appeal to a "neglected audience" in "the age of Trump." Asked about BRAWL receiving "4 out of 5 swastikas" from a white supremacist reviewer, Sonnier was only quoted with a less than forceful, "The reactions that come from them, we can't control."
I sure hope it's all a big wacky misunderstanding, but to me it seems suspiciously like a "very fine people on both sides" marketing strategy. Then Zahler rebooted PUPPET MASTER to be about funny puppet hate crimes, and off-handedly referred to GET OUT as "manure" with no explanation in his Fangoria column, and at some point you gotta acknowledge a pattern even if it's gonna fuck with your enjoyment of singular, committed, badass crime stories.
My friend Matt Lynch predicted I would love DRAGGED but that it wouldn't answer my questions about Zahler's world view. Almost right. I think it's a great crime movie, and that I was right to worry.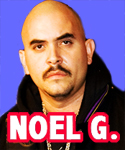 Mel Gibson (BLOOD FATHER) and Vince Vaughn (PSYCHO) play Ridgeman and Lurasetti, who are videotaped stepping on drug dealer Noel G's head, get suspended without pay, and decide they need to rob a criminal named Vogelmann (Thomas Kretschmann, BLADE II) to get where they want to in life. Which involves alot of following and staking out and since it's Zahler there's a scene where we just watch Ridgeman sadly watch Lurasetti eat a sandwich for a couple minutes straight. And it works. The fictional city of Bulwark (north of Springfield) is an off-kilter, lived-in world with stylized dialogue, dark humor, and pacing that crawls along with such confident lack of urgency it almost feels like a joke on the audience… while still working like gangbusters on me.
One thing that plot description leaves out is that you don't even see those minority-beating anti-heroes until ten minutes in, because the movie starts and ends with a black man. Tory Kittles (FRANKENFISH) plays Henry Johns – whose name is a reference to STEEL in my opinion, not John Henry – and who is the closest thing to a hero in the movie. That's good news, but let's not start passing out the NAACP Image Awards quite yet. First of all, he disappears for another 20 minutes, and you don't see him much in the middle as he prepares to do a job for the same mysterious guy Ridgeman and Lurasetti are following. If this is PULP FICTION (which it reminds me of in a good way), he's at best Butch to their Jules and Vincent. Second, he's an ex-con, introduced having sex with a prostitute (Vivian Ng, A DOG NAMED CHRISTMAS), then stopping his junkie mother (could not find in credits) from prostituting herself while his little brother (Myles Truitt, young Ronnie DeVoe from THE NEW EDITION STORY) is in the house. I'm not saying I don't like characters like this, or that it's not awesome that when he chases the john away with a baseball bat he also makes him take out the garbage. But his home life is out of a Lee Daniels movie, while the white people get normal working class. Zahler doesn't give them John Waters or Rob Zombie. That's worth noting.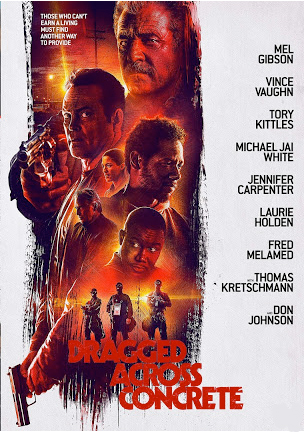 As with BRAWL, I love DRAGGED's quiet, drawn out style, with virtually no score, and more soul tunes with weird Zahler lyrics but performed by the O'Jays and Butch Tavares, like dusty b-sides piped in from another dimension. What the hell kind of song title is "Street Corner Felines"? Zahler also composed some jazz instrumentals that Lurasetti listens to in his car.
There's less of the shocking violence (but one insane sequence that'll get ya – wish I hadn't had it spoiled because it's kind of the highlight) and you can't really call it an action movie, though there are some heart-poundingly grounded bursts of gun violence and such. I will note, since no other critic would, that stunt coordinator Lauro Chartrand directed Steven Seagal's BORN TO RAISE HELL and 3 episodes of True Justice. (This is much better than those.)
I'll probly watch this a second time and be less hung up on the race issues, but jesus. It would feel negligent to just let it go. Sometimes it feels like some Bizarro World pro-racism version of CRASH. Just like the video that calls attention to some of Ridgeman's bad policing, Zahler wrote two scenes here that will set off every racism alarm in a five mile radius. #1 is when their boss Lieutenant Calvert (Don Johnson, COLD IN JULY) suspends them, making it clear that it's only for PR, and launches into this totally not awkward little homily:
"Like cellphones, and just as annoying, politics are everywhere. Being branded a racist in today's public forum is like being accused of communism in the '50s. Whether it's a possibly offensive remark made in a private phone call or the indelicate treatment of a minority who sells drugs to children, the entertainment industry, formerly known as the news, needs villains."
[actual quote]
It's hard not to take that as a statement of the author's views when it sounds like… a statement of an author's views, and not words that come naturally out of a human's mouth. So you want to debate it. These guys aren't "branded racist." They straight up are racist. And they weren't just "indelicate" to the drug dealer. Nobody ever brings up that Ridgeman also taunted, poured cold water on and lied to the suspect's naked, deaf, immigrant girlfriend (Liannet Borrego, The Last Ship) even after calling her a victim in all this.
Zahler says he just writes from the point of view of his characters, he's not making political statements. The first half of that claim I can respect. I love a story that stays true to a really good bad-person character, like WOLF OF WALL STREET or YOUNG ADULT or some of my favorite Charles Willeford books like Cockfighter, The Woman Chaser or The Burnt Orange Heresy. But I don't think it's entirely up in the air what you should think of those characters.
I can only hope that, despite Zahler's claims, the gutpunch of going-too-far scene #2 is intentional. Ridgeman's otherwise sympathetic, M.S.-suffering wife (Laurie Holden, Andrea from The Walking Dead) suddenly recites what sounds like a passage from the unpublished plays of David Duke: "You know, I never thought I was a racist before living in this area. I'm about as liberal as any ex-cop could ever be, but now…" And then goes on to argue that, since kids in this black neighborhood bullied their daughter (Jordyn Ashley Olson, COP AND A HALF: NEW RECRUIT) by pouring a soda on her, it stands to reason that soon they will rape her. So Ridgeman's motive for the heist is to prevent this definitely-gonna-happen rape by having enough money to move away from the kids who forced the poor, liberal Ridgemans to reluctantly become racist. Damn you, the blacks, for giving them no choice. They didn't ask for this.
If this scene is really not meant to be political, I got a problem with that. You're telling me you don't care if we take a stance on this one way or another? I don't think it's too much to ask for the person who writes that shit to at least think, "Man, I would feel kinda bad if people agreed with that character." It's not selling out to be able to pass a basic, you'd-have-to-be-a-total-shitbag-to-fail-it morality test.
Sometimes "I'm not political" really means "my politics will bum you out." Because then Zahler creates a world that supports the Ridgemans' racial paranoia. The black teens in the neighborhood do harass the daughter for no reason. Ridgeman also sees them break into a place across the street while he's out for a smoke. Even sort-of-moral-center-of-the-movie-Henry (again, ex-con bank robbing son of a junkie prostitute) is sympathetic to Ridgeman's (admittedly not described to him in racial terms) worries about his daughter, as if they're reasonable.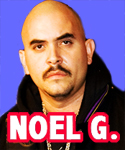 And there are two details that strike me as bullshit. One, that stepping on Noel G's head gets him suspended without pay, while in real life we see incident after incident of police killing unarmed, innocent people and being suspended with pay. Two, that his "shit wages" force him to live in this "shit neighborhood," while we see officers from far outside of the neighborhoods coming in treating them like occupied territory. Sure, both things could happen, but choosing the unlikely ones and using them as his primary motivation – that seems loaded. That seems political.
If you find Gibson's presence in movies offensive you're gonna find his presence here offensive, but he's very good playing this bitter burn out, and brings some humanity to a character who's kinda written as a piece of shit. Same with Vaughn, even if playing more of a standard Vaughn character seems a little anticlimactic after his towering bruiser performance in BRAWL.
If you step back a little, there's a standard cop movie plot here: they get suspended, but go after criminals on their own. Usually that would mean obsessing over a case instead of a disastrous heist. But it can't help but play as a commentary on other cop movies. Ridgeman loves to self-mythologize about being the analog messiah of political incorrectness charging mightily through the red tape gauntlet of the digital snowflakes. "I don't politic, I don't change with the times, and it turns out that shit's more important than good, honest work," he humblebrags. At times his justifications sound like he's paraphrasing DIRTY HARRY, a great movie with a viewpoint that was already called fascist in 1971 and was interrogated and complicated in many sequels and further Eastwood films, followed by decades of evolution in the public understanding of these issues in part sparked by the prevalence of the sort of video evidence of race-based police brutality referenced in DRAGGED. His tell-it-like-it-is wisdom is archaic cowboy movie bullshit.
I see another more positive meta-reading: Gibson and Johnson play former partners who took different career paths. At their pop cultural peaks these actors played super cool, kinda crazy cops with more by-the-book black partners. Without that grounding influence they grew into old cranks who are okay with beating up suspects and nudge nudge what's a little racism between just us fellas. But Calvert, who was able to become the boss and doesn't have to live in Shit Neighborhood, at least notices that Ridgeman went too far in that beating. Maybe Ridgeman should change with the times and/or politic, if that means "be a little less fascist."
(Zahler insists he didn't write the movie with Gibson or LETHAL WEAPON in mind.)
One great part of the movie is practically a short film on its own that introduces an emotionally fragile woman (Jennifer Carpenter, BATTLE IN SEATTLE) having a hard time returning to work for the first time after an extended maternity leave, only to become a victim in the robbery. I love that Zahler (much like Tarantino) takes a novelistic digression to invest us in the life of what is technically a very minor character in the story. But it's weird that we get almost as much on her as on Henry.
Somewhere off screen in a movie that likes black people it's more apparent that Henry and his partner – the great Michael Jai White (NEVER BACK DOWN 2: THE BEATDOWN) playing a character unfortunately named Biscuit – are parallels to the two cops. They too are doing what they think they need to do to improve circumstances for their families, and Biscuit seems to be the Ridgeman who talked Henry into it, although we don't see that happen. This 158 minute movie doesn't have much time to establish them or show them eating a sandwich, though late in the movie Biscuit does get to reminisce about liking dinosaurs as a kid. You could argue that they're the heroes of the movie, yet I'm not sure they get more screen time than Vogelmann's crew of rarely seen characters who wear masks and disguise their voices.
Unsurprisingly, White is great in the movie. It's a non-fighting role (like THE DARK KNIGHT) and much too small, but he's outstanding in the scene where he drives the the escape vehicle and seethes about what they're doing to a hostage in the back. It's around this point in the movie when we start to see that Vogelmann's crew are the most racist and psychotic characters in the movie (congratulations, cops), and Henry and Biscuit have more of a conscience than any of them.
I mean… tell your story how you want to, but personally I prefer for it to be earlier than 2 hours into a movie when I get to think "Okay, I can see an argument for this not being totally racist."
On the other hand I do like the delay in showing us that Lurasetti's girlfriend Denise (Tattiawna Jones, TULLY) is black. She asks him "Did you guys beat up any minorities today?" (I would argue that just teasing him about it is not enough) and is the source of the saying he uses to assert intellectual superiority over Ridgeman. And I like that Mr. Tough Talk has a bunch of framed jazz posters in his apartment. These things force you to go back over everything and wonder if any of your assumptions were wrong. (And also what Denise would make of his joke about Martin Luther King Day.)
Lurasetti was reluctant about all this, so is he of a more evolved generation, being dragged down by his older partner? Or is this a sign that even a guy trying to pass himself as more complicated and enlightened is likely to be a piece of shit anyway when he gets together with the fellas? There is nuance and contradiction here. I just wish it came in an amount that feels more like the point of the movie and less like ass-covering. You know I was just jokin around about some of that stuff, right guys?
To Zahler it's probly more of an aesthetic than an ideology. In PUPPET MASTER: THE LITTLEST REICH there's discussion of Jews who collect Nazi memorabilia. In a 2018 interview with metal outlet Riotfest, he defends casting Gibson by saying that as a critic for Metal Maniacs he gave positive reviews to the bands Destroyer 666 and Grand Belial's Key (who I think he's implying are anti-semitic) even though he's of Jewish heritage. "My philosophy has always been 'art over politics,'" he says. And I really think him being a metalhead – he also has a band called Realmbuilder, and "claims to purchase up to 200 metal albums per year" according to the article – explains some of his attitude. In my experience, most people into pentagrams, goatheads and fantasy painting massacres do not actually worship the devil. They just get a charge out of the morbid transgression. There's a similar tendency to try to make your exploitation legit by having characters say despicable things the writer hopefully doesn't agree with (again I must bring up Tarantino and Zombie).
But that can be its own thing that I don't like either, a smug flippancy toward suffering and injustice you haven't been a victim of, a rejection of the responsibility to care about your fellow humans that is not absolved by "Oh, I don't follow politics" or "It's just entertainment" or "I came up with this story about racist police beatings before the most recent racist police beatings."
I guess that's what it comes down to. You don't care, I think people who don't care are assholes. And sometimes assholes make good movies and sometimes enjoying them makes me feel like an asshole.
It is my stance that art can be ugly and it can be uncomfortable and nobody is censoring you and this is in fact a good movie. But also that being provocative without having an opinion is not something to be proud of. If you think blithely racist police abusing minorities is just an interesting thing to put out there without any meaning then you are not equipped with the minimum level of benevolence I prefer in a fellow occupant of the earth. I dearly hope that one day your compassion grows to equal your gifts as an artist.
Further reading:
K. Austin Collins' review in Vanity Fair really gets at some things I found frustrating while not being entirely negative.
The Ringer's Zahler profile by Scott Tobias is quite good.
Also, @oldmanbardas88 on Twitter directed me to what he accurately called the "rabbit hole" of Zahler's IMDb movie ratings, which add many new data points to the "Things that make you say hmmmm" file. As you'd expect, low ratings for GET OUT and BLACKkKLANSMAN. 5 for the anti-Nazi GREEN ROOM, which otherwise would seem up his alley. I don't know if it's fair to interpret the meaning of someone giving 7s to TRIUMPH OF THE WILL and BIRTH OF A NATION, and a predictable 4 for BLACK PANTHER is mitigated by 5s for GUARDIANS OF THE GALAXY VOL 2 and even LOGAN – he must be sick of comic book movies. At least he gave a 6 to MOONLIGHT and 7 and 8 to CREED and CREED II, respectively.
Curious: THE REVENANT is one of the 18 films he gave his lowest rating of 2 to. CHILDREN OF MEN is among the 111 he gave a 3. (I don't think he's rated any Del Toro.)
Upsetting: He gave a 5 to UNIVERSAL SOLDIER: REGENERATION and DAY OF RECKONING. In his reviews section you can see him go off on UNDISPUTED II and NINJA for having "sped up" fights. He also has quite a rant about Jessica Chastain doing terrible soap opera level acting in ZERO DARK THIRTY.
Unexpected: No joke, he seems to mostly watch anime.