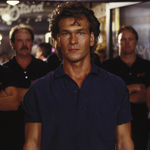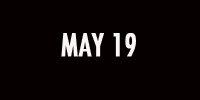 ROAD HOUSE is one of the canonical works of… I don't even want to say action cinema, or badass cinema, I just want to say cinema. When I first wrote about it 15 years ago I was in awe of its unique mix of raucous bar brawls, quotable lines and heightened badassness. I mean, you'd just have to be such a chump not to get something out of a well-made movie about the world's second best bar security expert (Patrick Swayze shortly after STEEL DAWN) being called into Jasper, Kansas to straighten out "the kind of place that they sweep up the eyeballs after closing," along the way falling in love, ripping out a guy's throat and freeing the town from the corrupt grip of rich bully Brad Wesley (Ben Gazzara, BUFFALO '66), who within one scene is revealed as a domestic abuser, shuts off his victim's aerobics music because it "has no heart," and boasts "JC Penney is coming here because of me!" It's a glorious elevated drive-in classic forged from the undiluted sincerity of Swayze, the rioutous fight choreography of Benny "The Jet" Urquidez (BLOODMATCH, THE BIG HIT, WAR INC.), and the savage entertainment instincts of producer Joel Silver (COMMANDO, LETHAL WEAPON, PREDATOR, ACTION JACKSON, DIE HARD, THE MATRIX). It may top even RICOCHET as the most Joel Silver movie ever made.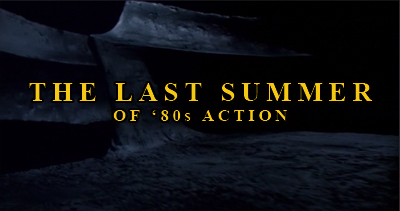 But today I must atone for not really getting it in 2004, when I made the rookie error of calling all the funny lines "bad dialogue," as if such a movie could be made by accident. In fact it's a miracle of tonal focus – it just happens to be the kind of tone that includes a protection racket enforced by a monster truck that will drive through your business, and a villain who brags "I used to fuck guys like you in prison." I guess the real miracle is that a movie like this could be made with the studio backing and budget to allow them to build a farm house for Swayze's character Dalton to live in with a genuine sight line from the bedroom window to Wesley's mansion across the river.
I love this world of bar workers who hear legends of Dalton's throat ripping and ball size from across the country. And when they're introduced to his even better mentor Wade Garrett (Sam Elliott, THE MAN WHO KILLED HITLER AND THEN THE BIGFOOT) they say "Holy shit!" like they're meeting Bruce Springsteen or somebody. But also Dalton is old friends with the house band (The Jeff Healey Band), referencing war stories of "that toilet in Dayton," like they've been around the block 72 times and run into each other on at least a dozen of those.
But when Dalton first shows up some of the staff are skeptical. He just walks in and stands at the bar – eventually orders coffee – and most don't know who he is. He sees which bouncers don't give a shit and which are being left hanging. He watches a problem grow into a bar-wide riot, does not intervene, just tilts his head enough to dodge thrown bottles. When it's burnt itself out the owner,Tilghman (Kevin Tighe, TODAY YOU DIE), signals him from his window. Dalton steps casually over the bodies and broken furniture to the upstairs office, and you expect the boss to say, "So, whattaya think?"
At the staff meeting the next day, Dalton's first words after being introduced are to fire Morgan (pro wrestling legend Terry Funk, PARADISE ALLEY, OVER THE TOP). He and bartender Pat (singer John Doe, THE RAGE: CARRIE 2) are such convincing assholes, who will clearly be a pain in the ass to get rid of, but Dalton doesn't hesitate.
Next he gives his famous "be nice" employee orientation speech, a philosophy that seems ridiculous even to sympathetic bouncers Hank (Kurt James Stefka, "Bouncer," THE ADVENTURES OF FORD FAIRLANE) and Jack (Travis McKenna, CHEERLEADER CAMP, the clown in BATMAN RETURNS) until they see him demonstrate it. They're struggling to follow his directions until he steps in to personally twist the wrist of a knife-wielder and smash his head into a table. People all around the bar mutter their amazement and a band member even whispers to the blind singer Cody (Jeff Healey) about what happened so he can announce, "The name is Dalton." From then on the staff is all on the same page. Dalton's page.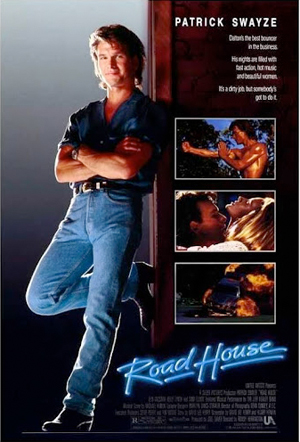 But Dalton off the job is arguably even cooler than Dalton on the job. He does tai chi, reads Legends of the Fall, practices boxing and rope climbing, makes love to the doctor he fell for after being stabbed (Kelly Lynch, VIRTUOSITY, usually just called "Doc"). She says of the Double Deuce, "Nice place. They send alot of business my way," but she likes him enough to come visit him at work.
Health care is a major concern: one of his demands for taking the job was to have his medical expenses paid. He carries his extensive medical history files in a manila folder, which leads to Doc doing a "just how injured is he" speech. But like any '80s action hero he also stitches one of his wounds himself. And he puts others' safety before his own. There are two different arson incidents, and in both he runs toward the burning building without hesitation.
The badass juxtaposition is all in his brains – he has a degree in philosophy from NYU. "Man's search for faith. That sorta shit." He philosophizes about asskicking, with thoughtful little realizations like "Nobody ever wins a fight," but fortunately that's not gonna stop him from entertaining us. (I think she wishes it stopped him from the famous throat ripping, which he does right in front of her, and which seems to be a major challenge for the relationship.)
Modes of transportation are significant. Dalton refuses to fly; Wesley is introduced coming home in his private helicopter, scaring Dalton's landlord ("Sunshine" Parker, TREMORS)'s horses. Dalton hides away his Mercedes and drives an old Buick to work, knowing it will be vandalized; Wesley joyfully drunk-drives in his convertible singing along to "Sh-Boom" by The Crew Cuts. When shit gets real, Dalton does use the Mercedes – as a battering ram to smash into Wesley's property and explode. Wesley also drives around on a four-wheeler, and his right hand man Jimmy (Marshall Teague, SPECIAL FORCES, THE ROCK) has a dirt bike.
Jimmy is a great secondary villain, the one who is an actual physical challenge. There's a fight in the Double Deuce where he spins a pool stick, poses and gestures "come here" like it's a Shaw Brothers movie. Then he uses the stick as a pole vault to flip onto the stage! Before Dalton can have his ultimate confrontation with Wesley he has to have a one-on-one with Jimmy on the river bank, an unusually long, raw and brutal fight for an American action movie. And that's only one of, as director Rowdy Herrington seems fond of saying on the various extras for the Shout Factory Blu-Ray, "nine major fights."
I think an important difference between Dalton and Wesley is that Dalton wants excellence, Wesley wants power. Dalton is a cold-hearted boss when it comes to firing people who are selling drugs in the bathroom or letting in under age girls and screwing them in the back room, but to everybody else he's family. Wesley is literally related to Pat, and tries to use his money and intimidation to force Tilghman to give him his job back after he's caught skimming the till. He torments his own employees by scaring them, forcing them to apologize, arbitrarily being forgiving to one just to make it more shocking when he has another beaten. In the climactic showdown with Dalton he sees his henchman Tinker (John William Young, HAMBURGER: THE MOTION PICTURE) injured, possibly dead, and laughs. Like he's trying to show Dalton he has a good sense of humor about it. Being a good sport. This may be a contributing factor to Tinker (who survives) not ratting anybody out.
Funny thing about the town of Jasper, Kansas: this rich asshole is running the place, ripping everybody off, terrorizing people, beating up his girlfriend, sending his thugs, arsonists and monster trucks after those who don't obey, murdering the famous best cooler in the world, and we don't see a single cop until the very end of the movie when Wesley gets killed… at which point they pull up immediately, sirens blaring. And they know everybody there by name. These fucking cowards. Oh well. At least they get it. Nobody saw anything. Wink wink.
I like that it ends on an idyllic scene of Dalton and Doc swimming in the river, something no one had done previously in the movie. Clearly Wesley would've complained if people were having fun in front of his place. Would've been an eyesore. Now, ding dong the witch is dead.
ROAD HOUSE was the second film for director Herrington, working on a bigger budget than his indie debut JACK'S BACK (1988). Screenwriter David Lee Henry, a.k.a. R. Lance Hill, was a novelist whose book King of White Lady was almost made into a movie by Francis Ford Coppola and Monte Hellman in the '70s. He'd written the screenplays for HARRY TRACY: THE LAST OF THE WILD BUNCH (1982) starring Bruce Dern, THE EVIL THAT MEN DO (1984) starring Charles Bronson and based on his novel, and 8 MILLION WAYS TO DIE (1986) starring Jeff Bridges as Matthew Scudder. He's credited alongside Hilary Henkin, who had recently worked on the Whoopi Goldberg action comedy FATAL BEAUTY (1987), which also co-starred Elliott. (I wonder if they brought her in after Elliott turned the movie down for being too similar to his character in MASK?)
Silver gave Herrington top of the line craftsman to work with. Editor Frank J. Urioste's films include ROBOCOP, DIE HARD, TOTAL RECALL, CLIFFHANGER and TOMBSTONE. The score is by Michael Kamen (DIE HARD, FOR QUEEN & COUNTRY). The cinematographer is motherfuckin Dean Cundey (HALLOWEEN, THE FOG, THE THING, JURASSIC PARK). Along with Urquidez, credit for the outstanding mayhem goes to stunt coordinator/second unit director Charlie Picerni, whose record speaks for itself – he later did LETHAL WEAPON 2–3, DIE HARD 2, THE ADVENTURES OF FORD FAIRLANE, HUDSON HAWK, RICOCHET, THE LAST BOY SCOUT, TRUE ROMANCE, DEMOLITION MAN, MAXIMUM RISK, DOUBLE TEAM, UNIVERSAL SOLDIER REGENERATION and many more.
The number one song when ROAD HOUSE came out was Paula Abdul's "Forever Your Girl." You won't be hearing anything like that in this movie. Though the white man blues rock soundtrack ("The Summer's Hottest Soundtrack, Featuring all new music by a powerful line-up of artists" according to a sticker on the album) is not really my thing, it fits the movie well and it's cool to see the undeniably talented Healey playing throughout, even doing a little non-professional-actor acting. I like that these real musicians are treated as members of the Double Deuce staff, always sitting or standing with the bouncers and bartenders at staff meetings and huddles. I also want to mention that Tito Larriva is performing at the club where Dalton works at the beginning, so this might take place in the FROM DUSK TILL DAWN universe. Somebody should've called in Dalton to straighten out the Titty Twister.
Herrington seems suitably proud of the movie in interviews and on his commentary track, though he says "obviously I didn't write this" during the scene about the guy charging other guys to kiss his girlfriend's breasts. He likes to discuss Dalton's parallels to the archetype of the lone gunfighter who comes into a town and cleans up the place, saying, "They weren't making actual westerns, period westerns, in the '80s. So we made a contemporary one." Tell that to YOUNG GUNS, but I get the point. Anyway, this is way better. Period westerns can be great, but what would they do, have a giant horse run over regular sized horses at the horse dealership? Come on.
One ROAD HOUSE mystery solved by the extras on that Blu-Ray is the one about why Keith David is in the movie but only has a couple insignificant lines. It turns out that the assembly cut was like 3 1/2 hours long, and one of the ways they shortened it was by removing an entire subplot about his character Ernie Bass. Apparently he brought a girlfriend into the Double Deuce to see the band and was harassed by racist rednecks, it turned into a big fight and Dalton befriended him and hired him as a bartender. Now my question is how long David got to fight. This is the year after THEY LIVE, so he was in shape for it.
It's fitting that the last summer of '80s action would birth one of the era's most precious gems, a jewel that shines like the glint that Silver suggested compositing to make sure everybody notices the knife poking out of the guy's boot. It embodies the period with its outrageous excess, smart-ass one-liners and unflappable, muscular, mulleted hero. But it does all of that with an off-kilter humor, swagger and aesthetic of its own. There's a ROAD HOUSE 2, but there will only ever be one ROAD HOUSE.
Legacy:
Though just starring in ROAD HOUSE would've cemented Swayze as an action icon, he soon followed it with NEXT OF KIN (1989) and POINT BREAK (1991). Herrington went on to direct GLADIATOR (1992), STRIKING DISTANCE (1993), A MURDER OF CROWS (1998), THE STICKUP (2002), I WITNESS (2003) and BOBBY JONES: STROKE OF GENIUS (2004). Henry wrote one more movie, and it was motherfuckin OUT FOR JUSTICE (1991). Henkin wrote ROMEO IS BLEEDING (1993) and WAG THE DOG (1997).
ROAD HOUSE opened at #2 at the box office behind SEE NO EVIL, HEAR NO EVIL (in its second week). It ended up making about twice its $15 million budget, so it was not a big hit. But it became a video staple, selling enough copies over the years that in 2006 MGM made a DTV sequel. Coming from the director of CRUEL INTENTIONS 3, ROAD HOUSE 2: LAST CALL stars Johnathon Schaech (also co-writer) as Dalton's son, a D.E.A. agent, trying to run his uncle's Louisiana club The Black Pelican and fight off a drug kingpin played by Richard Norton. I don't remember much except being impressed by Schaech's Swayzian sincerity. I might have to watch it again. But it seems like the sequel should've been about two years later and centered on Hank after Dalton leaves town.
In 2015, MGM announced plans for a remake starring UFC champ "Rowdy" Ronda Rousey, to be written and directed by Nick Cassavetes (Dietrich from FACE/OFF, son of guy who directed Ben Gazzara a bunch, director of JOHN Q and THE NOTEBOOK). Filming was to take place after Rousey's fight with Holly Holm, which ended up being her first ever defeat, losing her UFC title and throwing her into a depression, which may or may not have contributed to the eventual cancellation of the film.