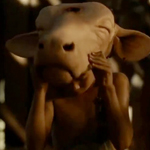 Who will survive and what will be left of them and also will they grow up to be Leatherface?
As you are all aware, Tobe Hooper's two TEXAS CHAIN SAW masterpieces are holy horror writ to me. But since Hooper's second chapter more than thirty years ago a succession of copyright holders have given us LEATHERFACE: THE TEXAS CHAINSAW MASSACRE III and TEXAS CHAINSAW MASSACRE: THE NEXT GENERATION and TEXAS CHAINSAW MASSACRE the remake and TEXAS CHAINSAW MASSACRE: THE BEGINNING and by then I was able to have realistic enough expectations to let it go and enjoy TEXAS CHAINSAW 3D as just some stupid bullshit where yeah, the Leatherface looks fucking horrible, but at least Alexandra Daddario finds out she's his cousin and decides to side with him and throw him his chainsaw. That was pretty funny.
With that standard in mind, the new prequel LEATHERFACE (the second prequel/premaquel in the series, and the second movie called LEATHERFACE in the series, but the first of the series that is both a prequel/premaquel and called LEATHERFACE) is a really impressive feat. It's the first TEXAS CHAINSAW that doesn't at all follow the template of the original. It's a different subgenre – outlaws on the run – that happens to take place in some approximation of Hooper's universe. No, I don't want a backstory for Leatherface, but after accepting that they're set on doing that task (again), I was glad they found a more clever way to do it this time. The screenplay is by somebody named Seth M. Sherwood, but it's directed by France's Alexandre Bustillo & Julien Maury, who did the excellent INSIDE and LIVID. (read the rest of this shit…)
VERN has a new action-horror novel out called WORM ON A HOOK! He has been reviewing movies since 1999 and is the author of the film criticism books Seagalogy: A Study of the Ass-Kicking Films of Steven Seagal and Yippee Ki-Yay Moviegoer!: Writings on Bruce Willis, Badass Cinema and Other Important Topics as well as the crime novel Niketown.