HARD ROCK NIGHTMARE is an account of the tragic events that befall the up and coming rock 'n roll band The Bad Boys when they stay at Jimmy's grandma's farm for the weekend. They "gotta get ready for the concert" so at first they practice in their garage with one girlfriend watching. But she accidentally bumps the garage door opener just as three other young female rock 'n roll aficionados are walking down the sidewalk, so they stand and watch and swoon. But also it attracts a police car and they get shut down.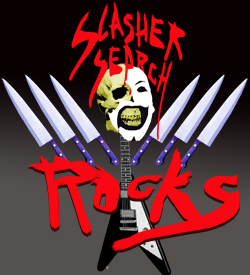 They're kind of an unlikely band because there are two dudes with slicked back hair, leather jacket and jeans, others are standard long hair dudes, and a guy with a trenchcoat, and one guy is a Mike Mills looking nerd often wearing a Nike sweatshirt. Like they're a couple different bands accidentally combined. I'm not sure if all their music is like this, but the song we hear is funny because the chorus is "It's a nightmare!" but the lyrics are all about wanting to start a band and "work really hard." The first line is "It started when I got my first guitar at the age of ten…" So the band and "a couple of hot babes" from the sidewalk head out to the farm. (read the rest of this shit…)
VERN has been reviewing movies since 1999 and is the author of the books SEAGALOGY: A STUDY OF THE ASS-KICKING FILMS OF STEVEN SEAGAL, YIPPEE KI-YAY MOVIEGOER!: WRITINGS ON BRUCE WILLIS, BADASS CINEMA AND OTHER IMPORTANT TOPICS and NIKETOWN: A NOVEL. His horror-action novel WORM ON A HOOK will arrive later this year.