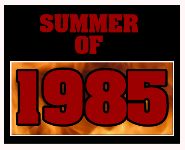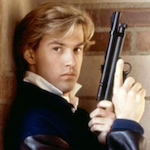 Technically summer doesn't start for more than a month. But it's beginning to feel like summertime – a time to sit back and unwind. The sun has been coming out, people have been wearing shorts, barbecues are probly happening in states that will have new Covid-19 outbreaks in 2-3 weeks, and it could even be argued that the hardcore dance is getting a little bit out of control.
One major thing is missing: the summer movie season. We were expecting to have NO TIME TO DIE, A QUIET PLACE PART II, BLACK WIDOW, WONDER WOMAN 1984, CANDYMAN, TOP GUN: MAVERICK, the GHOSTBUSTERS thing, THE FRENCH DISPATCH, arguably MORBIUS. And F9 would've been coming out Friday! Can you believe that? TENET and MULAN are still planned for release in July, but I'm skeptical. It's up in the air how many theaters will be reopened by then, or especially how many people will feel safe enough to go to them.
It's not something I ever considered before. Watching a zombie movie or a Godzilla or something, I never thought, "Oh shit, there were probly huge blockbuster movies that had to be postponed because of that!" Come to think of it in OMEGA MAN he had to watch WOODSTOCK, which was about a year old. He didn't get to see DIRTY HARRY, SHAFT, BILLY JACK or ESCAPE FROM THE PLANET OF THE APES. They probly never came out in that world.
This strange reality of The Year Without a Summer Movie Season has me even more anxious to throw myself into a retrospective series. I think I got as much or more out of my 1989 revisit last year and '98 the year before that than I did watching new movies in theaters. A good retrospective series feels like a type of time travel to me. There's definitely a nostalgia, a reconjuring of excitement I may have forgotten from however old I was at the time in question. But also I'm watching more movies than I probly did back then, all in order of when they came out, giving more thought to the context, being able to see that era with the hindsight of history and the perspective of an adult. It's always fun to discover things I didn't realize back then, or didn't experience, or to respond to things differently. (read the rest of this shit…)