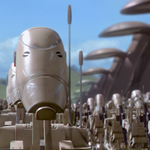 Hey everybody,
Sorry I've been out of commission since Christmas. I didn't intend to take a vacation, but some bots got stuck inside the datas or whatever (don't know all the technical jargon) and totally crashed the sight. I guess somebody was mad at my dangerous message about the Star Wars prequels being interesting or something, I don't know. It's been getting worse all month and suddenly my sight was totally dead for days. Luckily Chris is on the case (please thank him) and it seemed like it was working yesterday and still this morning, so I was already to go and I wrote this and then as I was finishing up it was back to 503 Service Unavailable land.
But if you are reading this then apparently you are reading this, and that's good. I thought I would do a year in review and link back to some of my favorite things on outlawvern.com from this last year.
First, a toast to 2016:
Goodbye and good riddance, 2016, you cruel and treacherous sonofabitch. You genius-killing, hope-destroying, progress-devouring monster. You ignorant, ought-to-fucking-know-better-you're-an-adult, bullshit-Facebook-post-believing, perfectly-willing-to-enable-open-racist-oppression-and-claim-it's-just-economic-anxiety stooge of a year. You injured us, you tortured us, you brought shame on us, and then made fun of us for it. Now you are over and it's worse than the fucking Comedy Central Roast of Chevy Chase – not one sympathetic soul will step forward to defend you.
Do not visit, 2016. Do not try to contact us. Do not even think of mouthing one syllable of our fucking names ever in your miserable, joyless future on the ass end of the history books, where your worthless 12 months will be briefly summarized without passion on the yellowed and stained, bent-corner, tearing-out page that everybody skips over because it's stuck together with boogers. They won't even notice they missed you because fuck you, 2016. We're through with you, asshole.

In Hateful Memory of The Year 2016
January 2016-December 2016
Survived by few
Mourned by none
You will not be missed
Go fuck yourself
Okay, good. Obviously that was way too forgiving of 2016, but I'm trying to be a gentleman. Let's see if we can squeeze out a couple stray drops of positivity from this wretched year. For example there were a couple good movies that were released and a couple good reviews that were written during this particular 365 day period. If you like watching good movies and reading good reviews and you missed some of them this year, I will point you in the direction of some important ones.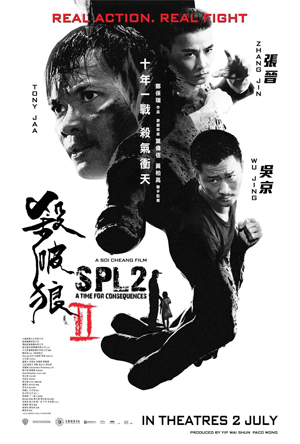 First off, I probly won't do a best of list, so I'll say it here. KILL ZONE 2 is my favorite movie of the year. Action or otherwise.
DON'T BREATHE is my favorite horror movie of the year.
My favorite DTV movie would probly be Michael Jai White's NEVER BACK DOWN: NO SURRENDER. Best VOD movie would be BLOOD FATHER followed by KICKBOXER: VENGEANCE.
Best movie that was on the SyFy Channel but not on video yet was STAKE LAND II.
Big studio movie that didn't get enough credit: THE LEGEND OF TARZAN. I feel like for months nobody believed me that this was a good movie. But since it came out on video a couple of my friends finally saw it and seemed to even like it more than I did.
Smaller movies that didn't get enough attention: the ballsy Kevin Costner sci-fi action deal CRIMINAL, and the Nic Cage/Elijah Wood sort of comedy thriller THE TRUST.
But who gives a shit about new movies? My favorite projects this year were the retrospective series. I think I had some good ones.
Technically I started my "Lucas Minus Star Wars" series in December of 2015 with THX 1138, but half of the series was posted this year. I went through and reviewed every non-Star Wars movie that George Lucas had anything to do with. It led me to some truly great movies like MISHIMA and some curiosities like RADIOLAND MURDERS, and it taught me that I actually love WILLOW. I'm very proud of this series because I think it makes a strong argument for the uniqueness of Lucas and the great ways he used his clout to help other filmatists.
For your convenience, this wrapup post has links to all of the reviews in the series, I think there are 22 of them.
Another fun one was "Carry On, Carrie." I read the Stephen King book, so I decided to review Brian DePalma's CARRIE plus a rip-off, a sequel, a TV remake and the recent remake.
My look at the MAGNIFICENT SEVEN series and related movies was also fun. That started with SEVEN SAMURAI.
Also there was the "Summer 2016 Origins" series, reviewing earlier installments or versions of the big summer movies, since the majority of them this year were remakes or sequels or adapations. One highlight for me was seeing BEN-HUR. I honestly was excited to see the poorly reviewed remake, but it played too few times and days for me to get to it. Still haven't seen it, but I'm glad it nudged me to finally see the classic Charlton Heston version.
During the summer I also did a "San Diego Exclusive" trilogy which coincided with San Diego Comic-Con, but it was actually just movies that filmed in that city. I started with Paul Schrader's HARDCORE and continued with two movies about cops teamed up with dogs, K-9 and TOP DOG. I haven't even been to San Diego since I was a kid so I was happy that attention to background detail combined with Google Maps made it possible to locate exact filming locations to include as a public service.
My long overdue reappraisal of HARD TARGET led to the "Woo Zone U.S.A." series looking at some of John Woo's other Hollywood films. That was cool.
But the best series I did this year had to be the one where I alternated between reviewing Francois Truffaut's Antoine Doinel movies and Cannon Films' AMERICAN NINJA series. This was such an important study, so central to my mission here of expanding horizons and appreciating all kinds of art, that I never came up with a title for it. But start with the 400 BLOWS and click through for the subsequent reviews.
But I had some good standalones, too. I felt good about my revisit of John Carpenter's VAMPIRES. Also my first time seeing Michael Mann's THE KEEP. One thing I find very challenging in a good way is writing about a classic that either I've seen a million times over the years and never officially written about, or that so many people have written about that it becomes hard to find an original angle. Some of those this year were BLADE, THE THING, CHILD'S PLAY and THE KILLER. And this was less than two months ago, but I thought revisiting BABE: PIG IN THE CITY at this time was productive.
I wrote that during the lowest point of the year for me. But there were plenty of ball-punches to go around. We're all still reeling from the ridiculous number of icons we've recently lost, some of them much too young and still very active in their artforms. Many of us are gonna stay fucked up over Carrie Fisher and Debbie Reynolds earlier this week. What the fuck is up with that shit, in my opinion. Man, so many tragedies here, but for me it was Bernie Worrell, Phife Dog, and especially Prince that hit hardest. I'm afraid to re-read what I wrote about Prince at the time, but it came out of me by accident and that was very therapeutic. I'm thankful I had all you guys to hash out those feelings with and turn it into a celebration and share favorite clips and songs with each other.
That's one very slightly silverish tone on the lining of these international shared bum outs – it can open the floodgates of love for the art that person left behind, and we find ourselves all reveling in it together. When Michael Jackson died several years ago it got me bad (not a pun), but I also listened and shared and thought about his music more than ever before. And I like this tradition it led to where I try to write about something by him on his birthday. This year I really enjoyed analyzing his crazy, excessive, kind of more relevant now "Black or White" video.
It was the worst of times, it was the Fred Durst of times, but I guess I can't say nothing good happened. One experience I won't soon forget was my weekend in Burbank for the release of my friend david j. moore's amazing book The Good, the Tough and the Deadly. I wrote a thing about that here:
It was fun and inspiring to travel and meet some of you, and I'd really love to do more things like that in the future.
So let's hope there is a future! I promise I'll try my damndest to make 2017 a fun year here on outlawvern.com, or at least on a piece of paper that we can all pass around if the sight gets taken out by bots again, or by the electromagnetic pulse when Trump starts a nuclear war over Ricky Gervais or somebody making fun of him on Twitter. I have a bunch of ideas I'm really excited about, some new things I want to try, plus a horror novel that's almost done. (the "later this year" referred to in my bio below means 2017 now. Sorry. But it will be soon.)
I really think we'll have a good time. Happy New Year everybody. You're the best.
your friend,
VERN
p.s. Let me know in the comments what your favorite 2016 movies were, or movies or topics you would like to see me tackle next year, or anything else about your feelings of the year behind and the one ahead.
This entry was posted on Friday, December 30th, 2016 at 1:50 pm and is filed under
Blog Post (short for weblog)
. You can follow any responses to this entry through the
RSS 2.0
feed. You can skip to the end and leave a response. Pinging is currently not allowed.