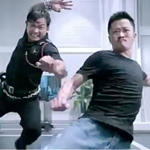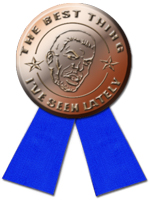 SPL 2: A TIME FOR CONSEQUENCES (or KILL ZONE 2 in the U.S.) is not truly a sequel to SPL/KILL ZONE, the great 2005 martial arts/police thriller that Donnie Yen, Sammo Hung and director Wilson Yip did together before the IP MAN movies. Instead it's an even better movie with Tony Jaa (THE PROTECTOR), Louis Koo (DRUG WAR) as the villain and Zhang Jin (THE GRANDMASTER) as the main henchman. Wu Jing (WOLF WARRIOR) and Simon Yam (MAN OF TAI CHI) both return in lead roles, but not as the same characters from the first one.
Director Cheang Pou-soi (DOG BITE DOG, MOTORWAY, THE MONKEY KING) and action director Li Chung-chi (team leader of the Jackie Chan Stunt Team who also choreographed GEN-X COPS 2, VENGEANCE and IP MAN: FINAL FIGHT) have come up with some next level shit that's pretty much everything I could hope for in a serious Hong Kong action movie: an intense, involving story with a strong, dramatic tone, building carefully to powerful explosions of violence including large scale shootouts and vehicle mayhem but primarily martial arts with a wide variety of styles that express things about the characters and situations.
Jing and Jaa both get in plenty of fighting (both against each other and otherwise), but also give the best real acting performances I've seen out of them. Jing is a great martial artist but I found him a little irritating in INVISIBLE TARGET. Not so here. And Jaa of course has gotten by with simple characters and great fighting; here he has to get into loving-father-facing-potential-tragedy mode, and he pulls it off. Not that I need to.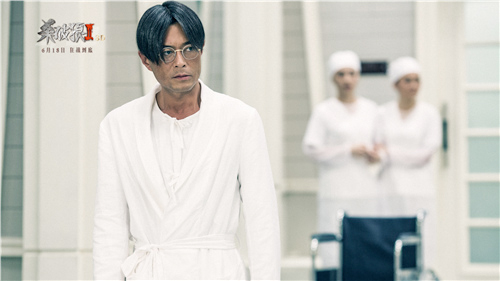 Koo plays a villain so cold-blooded that he is literally trying to steal his brother's heart. He runs an organ stealing business and he finds he needs to get high on his own supply. Somehow it makes him even scarier that he looks like David Bowie as Andy Warhol in BASQUIAT. Of course, all his fighting is done by his right hand man played by Jin, who is unrecognizable from IP MAN 3, where he played the other master who becomes the antagonist. He's a topnotch prissy villain who daintily holds a pocket-square over his mouth to protect himself from the odor of his suffering victims, and has an upright, jagged fighting style to match his carefully preened suits and hair.
Action-wise it reminds me a little of THE RAID 2 in its confidence to push limits in how fights can be performed and filmed. The takes are often long, the camera moves complex, often with a fall or a jump through a window continuing into more action, or more than one fight happening within the frame. There's a shootout in a crowded airport, a chase and fight within a prison riot, a brutal throwdown in a high class medical facility, but one of my favorite parts is just Jaa as a prison guard beating down prisoner Jing for trying to fight his way out of the joint.
There's a highlight from that fight that's in the trailer where Jaa jumps up and knees Jing and they both fly through a window and he lands and they keep fighting. That's a great moment that I would've put in the trailer too, but there are all kinds of great moments throughout this thing.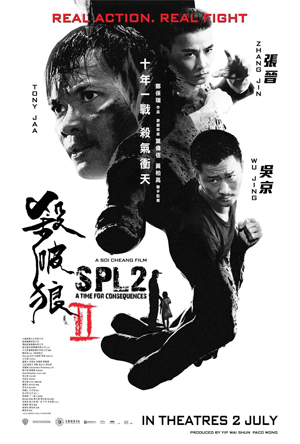 Jing plays a Hong Kong cop living as a low life junkie to infiltrate the kidnapping/organ stealing ring in Thailand. But he ends up in this prison, unable to communicate with anyone about his predicament, and with his uncle (Yam) unaware of his location.
The story is complicated, but in a beautiful, clockwork kind of way. It hinges on two needed organ donations (Koo's heart and Jaa's daughter's bone marrow), two overdue phone calls (one from Jing to his uncle, one from a potential donor to the daughter), and different ways that technology can now transcend language differences (a translation app, emojis). The characters come together through outlandish coincidence, but poetically so (and commented on by a character).
This is a great film for Jaa because he finds a way to express his Buddhist monk morality without playing another wide-eyed country boy. When his character Chai discovers the organ stealers he's tempted/threatened with an abducted girl who could provide his daughter's bone marrow. Jin, we learn, is so loyal to his bastard of a boss because of a similar favor he once received. Chai doing the right thing here is a real struggle, and makes it even more satisfying when he finally ends up side-by-side with Jing.
The organ donation theme is itself very moral. It speaks to the connectedness of humanity. You need my marrow? Here, I'm not using all of it. It's a selfless act of extreme sharing. To give is beautiful, to steal is inhuman. The villains treat organs and people as a commodity to be plundered and leveraged. Their thievery is so depraved that just to fit in with them, Jing has to pollute his system, making him unable to give of himself when he wants to.
SPL 2 is already available overseas on a Region A, English subtitled blu-ray which was kindly loaned to me a few months ago. I'd been holding off on this review until it became more available, but now all the sudden there's a trailer for an American release in theaters and on demand May 13:
So, hopefully I didn't spoiler too much, but I want to get the word out ahead of time because in my opinion this is a new action classic. I don't know if the rest of the world will agree with me. Somebody on Twitter told me it's not as good as the first one because it uses wires in some parts, but that's a religious tenet I do not remotely relate to. It's not like they're crouching tigering all over the place, but it's also not like this would be improved by being realistic. To me that's like saying you don't like HARD BOILED because they would never be able to have that many bullets.
I think it's the best new martial arts movie in at least a few years. I love it. I hope you will too.
This entry was posted on Wednesday, April 6th, 2016 at 11:55 am and is filed under
Action
,
Martial Arts
,
Reviews
. You can follow any responses to this entry through the
RSS 2.0
feed. You can skip to the end and leave a response. Pinging is currently not allowed.