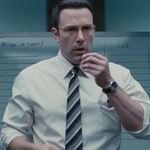 Bear with me here, but Christian Wolff, a.k.a. The Accountant (Ben Affleck, REINDEER GAMES) has kind of alot in common with Blade. He's an anti-hero vigilante who works mysteriously in the underground, a good guy but scary and at odds with the law. He's mostly a loner, but has a few trusted accomplices. He's very aloof, not good at talking, expressing emotion, connecting. He has traumatic parental issues and a condition that he tries to keep under control with special treatments. He has a well-established operation with a secret headquarters and armory that we sort of learn about piece-by-piece as the movie goes on. He's nomadic, setting up base in different parts of the world, always prepared to dump everything and move on if he gets burnt.
This time he knowingly breaks protocol to protect a young woman (Anna Kendrick, SCOTT PILGRIM VS. THE WORLD) who gets mixed up in his fight, and he shocks her by giving a glimpse into his crazy world.
One pretty big difference: instead of a half man/half vampire daywalker, this guy is autistic. That's what causes his social awkwardness. If he were to walk around in broad daylight with a sword on his back it would be understandable.
His placement on the spectrum also gives him a quality that's opposite of Blade, and of most action heroes: he's not cool. Not trying to be cool. Most likely does not even understand the concept of cool, or want to. He's odd. He's a dork. Yeah, he can fight and shoot like a motherfucker, and looks like a total pro doing it. But in between he's not about to walk or pose in a cool way. He's gonna kinda look down at his belly or out into space or something. And he doesn't wear sunglasses to play it off as something else. Not his style.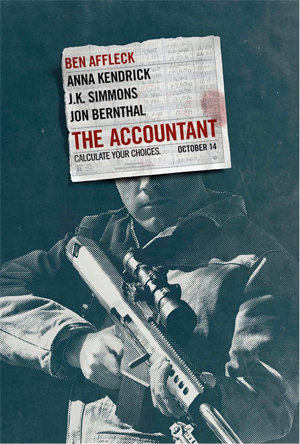 I'm sure many consider THE ACCOUNTANT's use of neurodevelopmental disorder to be exploitative, as is their right. I don't know. I think it's more like they're creating a SCARFACE for autistic kids. You can infer that it gives him his incredible marksmanship, but not necessarily. His skills come from (sort of a SPOILER here?) a hard-ass military father (Robert C. Treveiler, HELLRAISER III, CHILDREN OF THE CORN II, CARRIE 2) who thought the way to deal with his sensitivities was to bang his head against them over and over until he stops crying. That's only kind of a metaphor. Dad bluntly refuses a nice experimental treatment that Mom (Mary Kraft, MAGIC MIKE XXL) wants to try and instead brings the kid and his brother around the world training in martial arts and purposely causing them to get jumped in alleys and all kinds of crazy shit. When the martial arts teacher (Ron Yuan, RING OF FIRE I-II, BLOODFIST V, action director, fight coordinator and second unit director of BLACK DYNAMITE) feels bad about beating the shit out of these kids, dad shames him for it and makes him keep going. A backseat Pai Mei.
So the kid kinda grows up to be Batman. But he could've been Stephen Hawking or somebody because he's a math supergenius. So this is an action thriller mixed with A BEAUTIFUL MIND or something like that. He uses his mathematics and accounting know-how to help a nice old couple keep their farm. He also works for giant corporations, like John Lithgow's robotics firm that hires him to investigate some possible fraud noticed by low-level employee Anna Kendrick. So there's a part of the movie that's her awkwardly learning how to work with this guy, being flabbergasted by him writing numbers all over every window and wall, and the two of them discussing their findings and trying to determine what the scam is here.
That love of problem-solving carries through into the B story about a low level Treasury Department analyst named Medina (Cynthia Addai-Robinson, COLOMBIANA) plucked out by scary Financial Crimes Enforcement director King (J.K. Simmons, JUNO) to find this mysterious accountant they've photographed with a bunch of different terrorists and stuff. She has a strong motivation and acquits herself well in this procedural, so I was able to root for her and be invested in what's often the throwaway part of this type of story.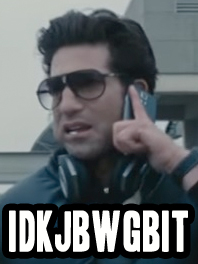 This movie also exhibits a phenomenon I've been enjoying alot lately called I Didn't Know Jon Bernthal Was Gonna Be In This (IDKJBWGBIT). He shows up as the head of a scary private security firm that crosses paths with our Accountant. I like that what we see him doing first is ambiguous enough that it's not clear if we should consider him a villain or not. Especially relative to our guy. And as he so often does, Bernthal takes a character who's not on screen that much and makes him really exciting and intriguing. He makes the movie seem more alive every time he pops up.
(That said, it's a much bigger role than he had in WOLF OF WALL STREET, WIND RIVER, BABY DRIVER or SICARIO. Feel the Bern.)
This is one of those stories where some of the fun is in the withholding. That's an accounting pun, but it's true. There's alot of "Wait a minute, what is he doing? Why is he doing this?" that's filled in later, a little sliver at a time. The ridiculousness might be too much if it was all given to us straight and chronological, but this way it works. There is a twist that oughta come out of nowhere that I figured out very early on, but the way things play out after the reveal is not something I could've seen coming, so I still got some satisfaction out of it.
The only other movie I've seen from this director, Gavin O'Connor, was WARRIOR, the excellent MMA drama starring Joel Edgerton, Tom Hardy and Nick Nolte. My one complaint with that was that he go the great JJ "Loco" Perry to choreograph the fights and then he shot it all shaky and far away with obscure views to the point where they probly shouldn't have bothered to have any choreography at all, just a good sound effects guy.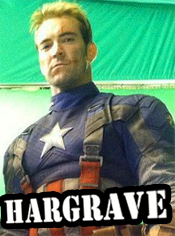 For this one he has second unit director/stunt coordinator Sam Hargrave, who was assistant fight choreographer for WARRIOR. He has since become a go-to Marvel guy and is one of the heroes of 2017 for the one-two punch of ATOMIC BLONDE and WOLF WARRIOR II. The action here is not even on the same planet as those, but it's pretty well done gun battles and some fight moves – rolls and holds and stuff.
To prepare for the fights, Affleck trained in the Indonesian martial art pencak silat. In this article O'Connor says when the stunt coordinators demonstrated the style for him he'd never heard of it before. So that blows my theory that he was trying to copy THE RAID. It's a little worrisome, actually, that he doesn't know about THE RAID, because we as a society should've required that he see it after what he did in WARRIOR. But something seems to have straightened him out.
THE ACCOUNTANT is right up my alley – a high concept silly enough to almost sound like a parody, played seriously and with the precision of solid studio entertainment, but with just that extra dash of not-what-I-expected to make it feel a little artful. I'm all in for THE ACCOUNTANT 2: TRICKLE DOWN.
P.S. Also I hope cable channels play this every year on tax day