On May 26th, 1989, PINK CADILLAC starring Clint Eastwood and Bernadette Peters was released. That's a pretty good one, but I already reviewed it just a couple years ago. So look over that review if you want and now let's move on to the next week, when "Rock On" by Michael Damien was the #1 single and a movie with similar levels of quality and soulfulness, NO HOLDS BARRED, came out.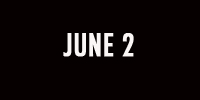 When Roddy Piper wanted to star in THEY LIVE (1988), he had to leave wrestling to do it. World Wrestling Federation owner Vince McMahon wanted a piece of everything his "superstars" did, so he promised to get Piper another, bigger movie to star in if he'd stay. As Piper told it years later, he refused the offer because he knew it wouldn't be a movie directed by John Carpenter.
Good move. A year later, the WWF's biggest icon Hulk Hogan got to star in the kind of vehicle McMahon could put together as a fledgling movie producer. NO HOLDS BARRED is an unimaginative, pea-brained wrestleploitation movie that plays most of its acting, themes, jokes and drama for the back row of the stadium.
Hogan (whose idol "Superstar" Billy Graham appeared in the infinitely better movie FIST FIGHTER earlier in the summer) basically appears as himself: the big-hearted, beloved by fans and children World Wrestling Federation champion. But he's not named Hulk, he's named Rip, and instead of wearing shirts that say "Hulkamania!" he wears shirts that say "Rip 'em!" So it's like an alternate dimension that's the same as ours except Hulk Hogan has a different name. Terrible episode of Sliders.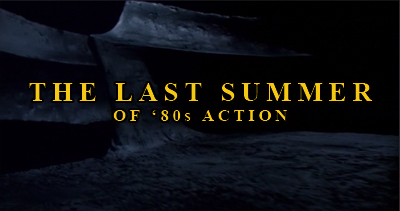 The villain is Brell (Kurt Fuller, THE RUNNING MAN, RED HEAT), standard issue huge asshole suit who took over World Television Network two months ago, has a bronze statue of himself in the board room and likes to haphazardly fire people and smash things as his underlings timidly stammer out their ideas for how to compete with the unnamed ratings behemoth that WWF – or specifically Rip – is on. Brell offers Rip – who he calls a "jock-ass" no less than three times throughout the movie – a literal blank check to come to his network, but the champ is already under contract and, as somebody said at the board meeting, "Mr. Brell, I'm told that Rip's word is his bond."
Then Brell gets an unexplained anonymous tip to bring his bootlicking toady stooges Ordway (Charles Levin, "TV host," THE GOLDEN CHILD) and Unger (David Paymer, PAYBACK) to a sub-sub-sub-Double-Deuce shithole called the No Count Bar, where cartoonish toothless rednecks and barbarian bikers drink beer, get tattoos, and rowdily enjoy no rules wrestling matches. Brell co-opts it into a show called WTN Presents Battle of the Tough Guys Live, with a $100,000 prize (on the first episode only?) that attracts a nearly unbeatable ex-con goliath named Zeus.
Zeus, as you probly know, is played by the variously credited Tommy Lister, Jr., a former football player who had been doing bit roles for several years, including in RUNAWAY TRAIN, EXTREME PREJUDICE, BEVERLY HILLS COP II and PRISON. Like most of the wrestlers in the movie, Zeus doesn't seem to necessarily have the ability to speak, and loudly growls and roars throughout his matches. This might have the highest amount of human men growling of any movie. Also, both Zeus and Rip frequently cackle.
It almost seems like a stretch to call him a character, but he has a look: head shaved with Zs of hair remaining on the sides, weird uneven monobrow like an anime character. And he has a classical backstory: Rip's trainer Charlie (Bill Henderson, "Angry Patient with Urine Sample," LETHAL WEAPON 4) was once Zeus's trainer but "couldn't control him," and Zeus just got out of prison for killing a guy in the ring "after the bell."
The best thing about Zeus is that when he enters the bar there's a lightning/thunder strike and everybody goes silent. After one match he lunges at the crowd and they run away screaming, like it's a G.G. Allin concert. When he's about to make his entrance for the big match at the end the people in the crowd (as well as Rip) look really scared, like they're in danger. But my favorite Zeus entrance is when Rip is overseeing the wrestling at some children's field day type event and Zeus comes down in a helicopter to challenge him. There's a slo-mo shot of Zeus emerging from a cloud of smoke, his exposed chest glistening in the sun, the chopper and the network suits behind him.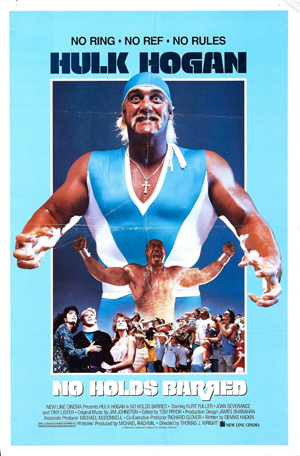 That's also a funny scene for double underlining Rip's boy scout persona. He's already claimed that "his main outside interest is his charity work." Here we see him encouraging the wrestler kids: "You're both winners. That's it. Keep it up. Way to go, guys!" And when Zeus approaches there's a really funny shot of Rip standing in front of the crowd of like 100 kids and parents, his arms out as if to protect them all.
Another thing about Rip: his greatest love and biggest supporter is his regular sized, blond little brother Randy (Mark Pellegrino, Jackie Treehorn's thug in THE BIG LEBOWSKI). Randy goes to a match to get a look at Rip's future opponent, but Brell finds out he's Rip's brother and forcibly brings him to Zeus.
This scene actually has the two funniest parts in the movie. First, Brell comes up behind Zeus and yells his name, and Zeus does a 180 degree jump landing in an action pose, ready to fight him.
Then, this exchange:
Brell: Guess who this is?
Zeus: (after a beat) I don't guess.
I love the idea of a guy who has a rule against guessing. A man's gotta have a code. But also when you think about it this is a pretty reasonable stance. This is not a situation where it's gonna be a fun game for the person to make a guess, and therefore it was not a request Brell should've made.
Anyway, obviously Zeus ends up choking and beating Randy, putting him in the hospital, so Rip does the sensible thing and goes to the police. Just kidding! He storms into Zeus's gym, and tries to attack him, but it turns out to be a projection and not the actual Zeus. (Can you imagine how fucking dumb you would feel if you fell for a trick like that?) So he gives the evil executive what he wants and agrees to appear on his program to fight Zeus in "the octagonal ring" (four years before UFC!). Man, you showed 'em, Rip!
There's a ROCKY IV-style montage contrasting the training between the two sides. Zeus punches through cinder blocks and uses high tech exercise equipment while Rip just helps his brother with physical rehabilitation.
I haven't mentioned the whole subplot about Sam Moore (Joan Severance, BLACK SCORPION), who I think Rip thinks is an executive for the network he works for, but she's actually working for Brell, but don't worry, she falls in love with him. There's a whole thing where they go on a trip together and get stuck sharing a bed in a hotel but he hangs a sheet across the middle of the room and bed and doesn't make a move when he accidentally breaks the bed and she rolls over on top of him. He is an absolute gentleman with the exception of when he was introduced to her as an executive and he stared at her ass and didn't hear a word of her presentation.
Her best moment is when, during a dramatic hospital waiting room scene, she's reading the book Men Who Can't Love. Trying to subtly give us some insights into Rip's character. Or maybe it's a joke about the movie's PG-13 sexlessness.
Anyway, instead of kidnapping the brother to force him to take a fall they kidnap the lady. She manages to escape from her captivity in the green room and it's a desperate race to let Rip know she's okay before he throws the match. At least that's what it seems like, but then it just seems like he's going to actually lose anyway. It's unclear to me what the stakes are, because if he wins it would supposedly end the show, which would be a good fuck you to that asshole Brell. But if he lost, he just doesn't get that. Who cares?
I guess it's just a part of the movie's WWF values that it's important to not be a puss. Ordway and Unger are the most contemptible characters not only because they're Brell's cowardly lackeys (before just turning straight up evil at the end) but because they're sissies. They go to the No Count Bar wearing their suits and are terrified of everyone there, as well as the filthy bathroom. They get called "wimps" and "little wangers" and a waitress at first assumes they're looking for the gay bar across the street.
The punchline of another scene is that Rip scares a WTN limo driver so bad it makes him cry and shit his pants. That's one of a handful of non-wrestling action scenes. He gets locked in the limo and tries to kick his way out, which is kind of cool. But then when he fights some guys in a garage it's just stiff wrestling moves. There's another one where a hired thug has pinned Sam on the ground in a parking garage like he's gonna rape her, Rip randomly shows up on a motorcycle and chases after the guy, knocking him into a tree and some other stuff. It seems inappropriate how much Rip laughs and has fun before coming back to comfort the crying victim. Also, what happened to the attacker? Is he dead? Or you just let him go? You're not gonna, like, report this or anything?
Other than when the denizens of the No Count Bar are caricatured as subhuman white trash, the movie tries to align itself (and Rip) with the working class. When Sam takes him to a French restaurant the waiter is a condescending snob, but the kitchen staff all welcome him as a hero. He brings her to a small town diner where the owner loves him and is okay with him endangering her life and severely damaging her establishment to stop an armed robbery with a pie fight.
But the final match seems to be a rich audience – the men wear tuxedos – and they root for Rip too. So he transcends class I guess.
1989 was a few years after my stint as a WWF fan, and I somehow never watched this until now. I always wondered if they did that thing where they pretend wrestling is real, since this was made before the Supreme Court overruled kayfabe. Actually they have a pretty good way around that – they open with a WWF match (special commentator appearances by "Mean" Gene Okerlund and Jesse "The Body" Ventura) but don't show anything behind-the-scenes there. For all we know that's a put-on but these bar bouts are genuine.
It's interesting that it acts like wrestlers just work for TV networks, and that the villain is the closest to a Vince McMahon type character. One thing that's supposed to show how bad Brell is is when he doesn't care about the letters complaining that Zeus gave children "violent nightmares" because the ratings were good. But McMahon, of course, spent years pushing the envelope of what was considered too much for TV, that was one of his talents. He would've loved that letter.
Surprisingly there aren't a bunch of WWF cameos, but Jeep Swenson, who would later play Bane in BATMAN & ROBIN, plays a Zeus opponent named Lugwrench Perkins. IMDb claims John Cameron Mitchell is an uncredited audience extra, but this was after he'd already done BAND OF THE HAND and several TV episodes.
I got some laughs out of this one but I really think it's a shitty movie. Though Hogan does fine in the quick part where he has to cry, he's mostly acting at about the same level as when he introduced episodes of the Hulk Hogan's Rock 'n Wrestling cartoon. The theme song by John Joyce is the best traditional '80s action movie part of it, and they put it on the end credits instead of a montage where it belongs. The movie has at least three awkward ADR-conversation-transitions and doesn't feel that much more cinematic than a TV movie like, say, TOUGHEST MAN IN THE WORLD starring Hogan's sometime-tag-team-partner Mr. T. The stunt coordinator, Buck McDancer, was from TV shows including Remington Steele, Murder She Wrote, Growing Pains and Matlock.
Though director Thomas J. Wright had directed the Pamela Sue Martin/Steve Railsback drama TORCHLIGHT in 1985, he was mostly a TV guy too, at that time a regular director for Beauty and the Beast. He's been a prolific contributor to genre television from the '80s through the present, having helmed episodes of The Twilight Zone, Max Headroom, Highlander, Nowhere Man, Space: Above and Beyond, Dark Skies, Millennium, The X-Files, Angel, Dark Angel, Firefly, Dinotopia and Supernatural. He also created the paintings for Night Gallery! But his action movie cred is pretty much just limited to being second unit director on BEVERLY HILLS COP.
NO HOLDS BARRED was written by Dennis Hackin, who wrote BRONCO BILLY based on his own novel. I'd like to see the novel for this one.
A bunch of other movies opened on June 12, 1989: RENEGADES, DEAD POETS SOCIETY (on 8 screens), VAMPIRE'S KISS (on 29 screens), SCENES FROM THE CLASS STRUGGLE IN BEVERLY HILLS (on 1 screen) and FAR FROM HOME (on 4 screens). NO HOLDS BARRED opened above all of them, but below INDIANA JONES AND THE LAST CRUSADE in its second week. By the next week it had plummeted to #6, eventually making about $16 million. McMahon claimed to have only broken even, and later used this as a dig against Hogan when they were on the outs. (Yeah, it's his fault you made a horrible movie. Would've been amazing with Bruce Willis.)
The Blu-Ray includes two wrestling matches with Hulk Hogan and Brutus "The Barber" Beefcake vs. Zeus and Randy "Macho Man" Savage. In the first, there's some kinda shit going on where Savage's long time manager Miss Elizabeth has switched to Hogan's side, and after the match Hogan holds his fist up to Savage's new manager Sensational Sherri, grabs her by the neck, then lifts her up (the crowd goes crazy, either because of a man assaulting a woman or because they see her garters) and sorta slams her but onto her feet so Elizabeth can then knock her out. Kinda weird, 'cause in the movie Brell is seen as a bad guy for hitting a woman.
The second match included is a steel cage match that, in December of '89, was sold along with the movie as a pay-per-view event called No Holds Barred: The Match/The Movie. It was also Lister's last match in the WWF, after months of feuding with Hogan to promote the movie. In 1996, when Hogan had switched over to World Championship Wrestling, Lister (under the name "Z-Gangsta") and Swenson (being called "The Ultimate Solution") were members of a team called "The Alliance to End Hulkamania."
The alliance did not succeed, leaving it to a sex tape where Hogan used the n-word to end Hulkamania many years later. Hogan would first star in SUBURBAN COMMANDO and the TV series Thunder in Paradise, among other things, but never evolve into a real movie star. His best roles to date are still his first film, ROCKY III, and his cameo in GREMLINS 2: THE NEW BATCH, Lister, however, would gain icon status just from playing big scary dudes, plus one president (in THE FIFTH ELEMENT). Most memorably he played the neighborhood bully Deebo in FRIDAY and NEXT FRIDAY, and the small but important character "Tattooed Prisoner" in THE DARK KNIGHT. Other notable appearances include UNIVERSAL SOLDIER, TRESPASS, POSSE, THE METEOR MAN and JACKIE BROWN.
Though now usually credited as Tommy "Tiny" Lister, NO HOLDS BARRED got him credited as Tiny "Zeus" Lister or Tiny "Zeus" Lister Jr. for MEN OF WAR, HOLOGRAM MAN, FRIDAY, THE SET UP, BARB WIRE, PHAT BEACH, WHITE CARGO, STREET CORNER JUSTICE, A TIME TO REVENGE and a couple other things. So that maybe the film's biggest legacy.