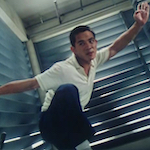 "Man in other country, it's a long story" —translation of lyric from beach montage song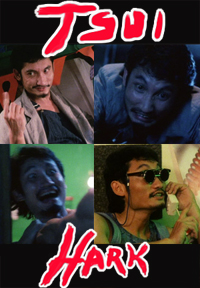 THE MASTER – not the Philip Seymour Hoffman one, the original – is a Tsui Hark movie made in 1989. Its claim to fame is that it was released in 1992 after ONCE UPON A TIME IN CHINA made Jet Li a superstar, but what makes it interesting is that it's an '80s Hong Kong movie filmed in L.A. It has a theme of Chinese immigration, the idea that the people of China travel all over the world and bring their culture with them.
The primary practicioner of that philosophy, Uncle Tak (Yuen Wah, FIST OF FURY, ENTER THE DRAGON, CLEOPATRA JONES AND THE CASINO OF GOLD, GAME OF DEATH, HEROES SHED NO TEARS, SHE SHOOTS STRAIGHT, DRAGON FROM RUSSIA, THE BODYGUARD, MASTER Z, action director of EASTERN motherfuckin CONDORS), is one of three masters the title could be referring to. He owns an herb shop in L.A. within view of the Library Tower (and next to a video store, but we never see inside it). He's a very good healer and does bone settings for pro-wrestler-looking-dudes who come in after getting injured in fights. (read the rest of this shit…)
VERN has a new action-horror novel out called WORM ON A HOOK! He has been reviewing movies since 1999 and is the author of the film criticism books Seagalogy: A Study of the Ass-Kicking Films of Steven Seagal and Yippee Ki-Yay Moviegoer!: Writings on Bruce Willis, Badass Cinema and Other Important Topics as well as the crime novel Niketown.