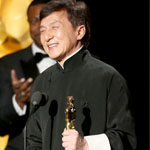 I'm a little less excited than usual for the Oscars this year. Maybe it's because there's nothing I'm passionately rooting for, like MAD MAX: FURY ROAD last time. Or maybe it's because shit is so bad it's harder for me to care about the small stuff at the moment. But I still like the tradition and as usual I made sure to watch all of the best picture nominees, so here are a few thoughts on that.
Yes, you are correct, there is no way to scientifically measure or rank the artistic success of movies, and there is politics involved and my very favorite movie of a given year never wins. But I think this year is a real good example of how you can look at what got nominated and get a good idea what our country, or at least our film industry, cares about at this moment in time.
Take HELL OR HIGH WATER. Personally I thought the political subtext was the clumsiest aspect of the movie, but I'm sure it's what got it nominated. Not just a cops and robbers procedural, it's about farmers and war vets tired of their people being screwed over by the banks. And beneath that it's a reminder of the history of our country and who it was stolen from. I should watch it again because I bet it wouldn't seem as heavy-handed as the first time.
HACKSAW RIDGE deals with war, a popular topic for the Oscars (PATTON, THE DEER HUNTER, PLATOON and THE HURT LOCKER are among the ones that have won), but this has the novel addition of glorifying a healer instead of a warrior. It fulfills our society's love of honoring the bravery of soldiers without having to worry if it makes us warmongers.
FENCES is primarily a story about a family, but the central character's fatal bitterness stems primarily out of a feeling of being denied opportunity by injustice. Likewise, MOONLIGHT is more of a character study than an issue movie, but its depiction of a very specific gay African-American southern experience has understandably been hailed as something refreshingly new in cinema. LION also depicts a very specific experience: that of the Indian immigrant in Australia. Mostly it's just a harrowing emotional journey and child endangerment thriller, but I think it also has a cross-cultural message. Saroo can understand the importance of tracing his Indian roots while still identifying as Australian.
And ARRIVAL arrived (get it) just in time because we were definitely ready to receive an optimistic message about communication and listening, about the countries of the world coming together to create peace, about the triumph of knowledge and study and discovery, about the way language can transform our perception of reality. HIDDEN FIGURES is a period piece but equally timely in its subject matter. It not only honors the achievements of smart black women (a depressingly rare topic for movies), and demonstrates black and white people working together for a common goal in the face of systemic oppression and discrimination, it's also just a love letter to math and science and exploration. They couldn't have engineered a more on-the-nose antidote to Trumpism if they'd seen it coming.
That leaves the two whitest nominees: MANCHESTER BY THE SEA (an intimate portrait of a family dealing with tragedy) and LA LA LAND (a bittersweet romance within a joyous celebration of happy Hollywood). I actually liked all of these nominees, but obviously this wouldn't be my top 9 right here. (KILL ZONE 2 would be my #1.) That said, it's nothing to be embarrassed of as a list of movies that, when added together, sort of show where our hearts are at right now.
I am a little embarrassed because honestly LA LA LAND is the one I enjoyed the most, and it seems pretty much a lock to win a bunch of Oscars, with people already having been complaining about that inevitability for months. It seems like the popularity of the movie lasted about two days and people had already been waiting in line for weeks to begin the backlash, but oh well. It's corny as hell but if it doesn't touch your heart then go look up that thing where they draw the guy shrugging using letters and symbols. I'm not the one missing out.
Anyway, if you watch the show on Sunday, have fun. If Viola Davis doesn't win I'm gonna review all the Jesse Stone movies in protest.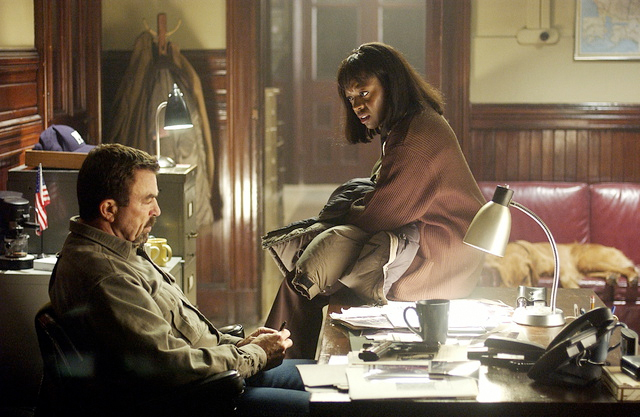 other nominated films I reviewed:
LOVING (best actress Ruth Negga)
STAR TREK BEYOND (makeup and hairstyling)
SUICIDE SQUAD (makeup and hairstyling)
SULLY (sound editing)
ROGUE ONE (sound mixing)
13 HOURS: THE SECRET SOLDIERS OF BENGHAZI (sound mixing)
DOCTOR STRANGE (visual effects)
THE JUNGLE BOOK (visual effects)

This entry was posted on Friday, February 24th, 2017 at 8:57 am and is filed under
Blog Post (short for weblog)
. You can follow any responses to this entry through the
RSS 2.0
feed. You can skip to the end and leave a response. Pinging is currently not allowed.