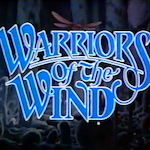 June 13, 1985 (?)
On June 13, 1985 (or possibly some other day – more on that later) a strange post-apocalyptic animated fantasy arrived in American theaters. It told the story of "a spirited princess named Zandra," who flies around on gliders and airships and saves her kingdom, The Valley of the Wind, from "forces of evil" including but not limited to giant bugs called Gorgons who come from The Toxic Jungle.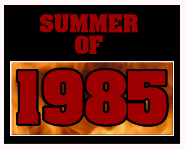 People may not have known it was a Japanese film, released there in 1984, now shortened by nearly 25 minutes and dubbed into English, with the names of some characters and creatures changed. Today we know it in its original form and title – NAUSICAÄ OF THE VALLEY OF THE WIND, the second feature film by the globally revered writer/director Hayao Miyazaki (MY NEIGHBOR TOTORO, PRINCESS MONONOKE, SPIRITED AWAY). But back then it was some mysterious thing called WARRIORS OF THE WIND. (read the rest of this shit…)
VERN has been reviewing movies since 1999 and is the author of the books SEAGALOGY: A STUDY OF THE ASS-KICKING FILMS OF STEVEN SEAGAL, YIPPEE KI-YAY MOVIEGOER!: WRITINGS ON BRUCE WILLIS, BADASS CINEMA AND OTHER IMPORTANT TOPICS and NIKETOWN: A NOVEL. His horror-action novel WORM ON A HOOK will arrive later this year.