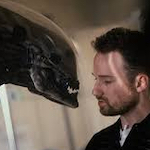 "We tolerate everybody. Even the intolerable."

May 22, 1992
Let's get this out of the way first: many things went wrong with ALIEN 3 (or ALIEN3 if you prefer). After Ridley Scott's sci-fi-horror masterpiece in '79 and James Cameron's ass-kicking miracle sequel in '86, producer/writers Walter Hill and David Giler struggled to develop a worthy followup. After numerous reworkings with a series of writers and a late-in-the-game switch of directors from New Zealand's Vincent Ward (THE NAVIGATOR: A MEDIEVAL ODYSSEY) to MTV's David Fincher (Madonna's "Vogue" video, the "Would you give a cigarette to an unborn child?" American Cancer Society PSA), they finally got the ball rolling. With an unfinished script. The 27-year-old first time feature director fought for (and lost) creative control, eventually quitting during post-production, at which point the studio recut the movie without his input. Never great when that happens.
Based on what we learned from THE PLAYER, studio interference should mean they gave it an unearned happy ending that changed the whole spirit of the thing. Like when they reshot the ending of FATAL ATTRACTION, or later when they tried to make Fincher get rid of the head in the box in SEVEN. This is a different situation. What came out of that battle was a mean, dark, anti-crowdpleaser that disappointed, outraged or depressed many fans. Artistically I never thought it was the outright disaster it was initially received as – in fact, I always liked it – but I could never pretend it matched its predecessors.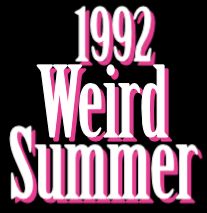 30 years later – after it's been in my life so long I can't remember anything else – it requires no effort to drop all the baggage and admire ALIEN 3 as a singular-ish vision or, at the very least, an act of sheer audacity. Another '92 blockbuster sequel I'll be reviewing caused a commotion for allegedly being "too dark," but I think this baby is still the undisputed bleakness champion of big studio sequels to mainstream hits. To illustrate how unusual the approach is, let's imagine if the summer's earlier part 3, LETHAL WEAPON 3, had made some of the same decisions. What if rather than bring back the whole gang, including Leo, they only brought back Riggs? Murtaugh and Leo are said to have died in between 2 and 3. We see brief glimpses of Murtaugh's mutilated corpse. Riggs goes to the morgue to see Leo's body, then demands to watch the autopsy. He spends the movie working with murderers and rapists, almost all of whom die, and then the triumphant ending is that he commits suicide. How about that? Do you think that would go over well?