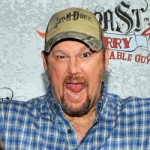 I don't know how many of you are familiar with Paul Schrader. He is sort of a lesser known legend of independent film. Legendary because of the many screenplays he wrote for Martin Scorsese, including Taxi Driver, lesser because he went on to direct crap like the rock band movie Light of Day with Michael J. whatsisdick. And that sort of thing tends to lower people's opinion of you. I mean, you don't see the dude who did Satisfaction with Justine Bateman going on to inspire a new generation of filmmakers. That's just the way it works.
But Paul Schrader did make sort of a comeback. After a really terrible Elmore Leonard/Tom Arnold picture called Touch he did Affliction with James Coburn and got some Oscars and what not. Now I am in favor of any picture that gets an Oscar for James Coburn just on basic principle, but I haven't seen it yet so instead I will review Mr. Schrader's first work as a director, and still maybe his best, Blue Collar. (read the rest of this shit…)
VERN has been reviewing movies since 1999 and is the author of the books SEAGALOGY: A STUDY OF THE ASS-KICKING FILMS OF STEVEN SEAGAL, YIPPEE KI-YAY MOVIEGOER!: WRITINGS ON BRUCE WILLIS, BADASS CINEMA AND OTHER IMPORTANT TOPICS and NIKETOWN: A NOVEL. His horror-action novel WORM ON A HOOK will arrive later this year.