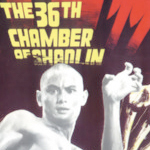 I don't always post about every great person that dies, but we lost a bunch of 'em this week so I might as well do one post to reflect on three in particular.
First, of course, the unexpected death of the great James Gandolfini. A real bummer to movie fans since he was still great and very productive. Just last year he was in one of my favorites of the year, ZERO DARK THIRTY and was also the clear highlight of my most frustrating movie of the year, KILLING THEM SOFTLY. Even as a serial TV-misser who has somehow totally missed The Sopranos I was able to enjoy lots of brilliant work by Mr. Gandolfini. Favorite performances I would point you to would be as the voice of the neurotic monster Carol in WHERE THE WILD THINGS ARE, the victim in the great underrated Coen bros picture THE MAN WHO WASN'T THERE, and of course that epic hotel showdown in TRUE ROMANCE.
Then it was one of the great geniuses of genre writing, Richard Matheson. I remember not too long ago they were trying to figure out how to make a sequel to I AM LEGEND, and somebody wrote about how mad Matheson would've been if he was alive. Of course he was alive, and had sold the sequel rights himself. Now I'm afraid you can make that argument. I'm a big fan of Matheson's original novel, as well as the three differently enjoyable movie versions LAST MAN ON EARTH, OMEGA MAN and I AM LEGEND. He was also a really prolific writer of movies and television. For example he wrote several of the Roger Corman Edgar Allen Poe movies, and a bunch of Twilight Zone episodes including the famous one about the monster on the wing of the plane. More recently THE BOX and REAL STEEL were inspired by some of his short stories.
Also we lost a great director, choreographer and performer of martial arts movies, Lau Kar Leung. This guy directed a bunch of my all time favorites, including THE 36TH CHAMBER OF SHAOLIN, HEROES OF THE EAST, EIGHT DIAGRAM POLE FIGHTER and DRUNKEN MASTER II. He was also the fight choreographer for MASTER OF THE FLYING GUILLOTINE and – why not? – appeared in THE SCORPION KING.
It would be in poor taste to turn this tribute to a political discussion, so I'll delete the part I wrote about the deaths of The Voting Rights Act and the Defense of Marriage Act. But they died too. You win some, you lose some. That stuff is important, but let's set it aside for the moment. For all of us here, the great work done by writers, directors, actors and musicians is a big part of our lives, something great and immeasurable shared with us by people few of us even get the chance to meet, but it stays with us anyway. A couple days ago I realized that it was the anniversary of Michael Jackson's death, which always bums me out. I put my iPod on shuffle and it played two of his songs in a row, and it made me smile. A couple songs later, another one.
You know what that means? Ghosts. Or that I have alot of his shit on my iPod. But I mean it hardly ever happens so that it happened at that moment proves ghosts, right? Either way let's all enjoy the great works left behind by these three gentlemen, let them inspire us to strive for excellence ourselves and to enjoy life and art while we got it.
This entry was posted on Friday, June 28th, 2013 at 4:49 pm and is filed under
Blog Post (short for weblog)
. You can follow any responses to this entry through the
RSS 2.0
feed. You can skip to the end and leave a response. Pinging is currently not allowed.