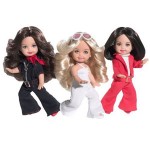 This week friends ol' Vern has a few things he has to get off his chest. A little bitchin and moanin is what I gotta do. So let me run through a few of these points about how, you know, everything is all a bunch of horse shit, etc.
1. HALLOWEEN
First off, last Tuesday was Halloween. And I want to know why you motherfuckers decided it was cancelled. I'm driving along at 7:45 pm, it's been dark for more than hour and I don't see a jack o'lantern, I don't see a trick or treater. I don't even see those little fuckers smashing my pumpkins. All I see is churches and schools with signs that say "Harvest Festival. Games and Food. October 31st." (read the rest of this shit…)
VERN has been reviewing movies since 1999 and is the author of the books SEAGALOGY: A STUDY OF THE ASS-KICKING FILMS OF STEVEN SEAGAL, YIPPEE KI-YAY MOVIEGOER!: WRITINGS ON BRUCE WILLIS, BADASS CINEMA AND OTHER IMPORTANT TOPICS and NIKETOWN: A NOVEL. His horror-action novel WORM ON A HOOK will arrive later this year.