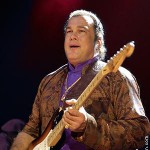 Hey, everyone. "Moriarty" here.
Vern's my hero. If I could be anybody I wanted to be when I grow up, I'd choose to be Vern. His new book is one reason. This review is another.
This April marks (for death) the 20th anniversary of ABOVE THE LAW. Can you believe we're that old? Two decades since Steven Seagal's debut, arriving on the action movie scene fully-formed, already a star, already with his iconic look (well, he didn't have the ponytail quite yet), already with his shadowy CIA past, his intense knowledge of Asian tradition, and his drive to take on the corrupt and throw them through panes of glass.
Alot has stayed the same in those 20 years, but alot has changed. He got bigger. His movies got bigger (UNDER SIEGE), then smaller (THE PATRIOT). He moved from the big screen to the DVD. By my way of thinking he's gone through three major periods of his career and is now late in the DTV Era. (read the rest of this shit…)