May 27, 1998
I have to admit I've never paid much attention to rapper turned filmmaker (I guess?) Master P. I say "I guess" because I GOT THE HOOK-UP is credited as "A MASTER P film," but it's directed by Michael Martin, a guy who directed some Outkast videos and the nearly unwatchable Snoop Dogg DTV movie EASTSIDAZ. P did write it though, along with Leroy Douglas and Carrie Mungo (who don't have any other IMDb credits).
P grew up in the projects in New Orleans, studied business administration at a college in Oakland, and used money from a malpractice settlement related to the death of his grandfather to open a store called No Limit Records, which eventually turned into a record label of the same name. He released his first tape in 1990 and had five albums by the time he moved back to New Orleans in 1995 and built an empire with other rappers including Mystikal (currently on trial for rape) and his brothers C-Murder (now serving a life sentence for murder) and Silkk the Shocker (not accused of anything).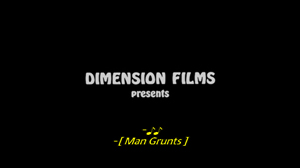 P's mainstream breakthrough was the 1997 album Ghetto D, which went triple-platinum partly on the strength of the song "Make 'Em Say Uhh!", which is about making 'em say "Uhh!" Thanks to the success of the label and smart investing, at the time of I GOT THE HOOK-UP, P was #10 on Forbes magazine's list of America's highest paid entertainers. He had starred in and co-directed the straight to video I'M BOUT IT, with another one called MP DA LAST DON coming in December of '98. I've never really looked into any of these things, but summer of '98 hosted his first theatrical release, I GOT THE HOOK-UP, so I decided this would be a good time to try to figure out what was up with that. (read the rest of this shit…)
VERN has a new action-horror novel out called WORM ON A HOOK! He has been reviewing movies since 1999 and is the author of the film criticism books Seagalogy: A Study of the Ass-Kicking Films of Steven Seagal and Yippee Ki-Yay Moviegoer!: Writings on Bruce Willis, Badass Cinema and Other Important Topics as well as the crime novel Niketown.