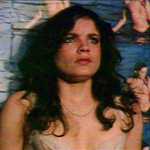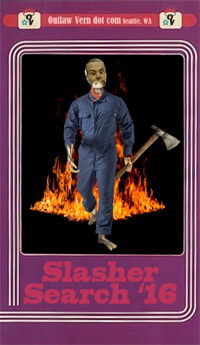 a.k.a. SNAPSHOT
a.k.a. ONE MORE MINUTE

I'm including this as one final Slasher Search '16 because I came to it by looking up the Australian screenwriter Everett De Roche (LONG WEEKEND, ROAD GAMES, RAZORBACK, LINK, STORM WARNING) to see if he ever did anything slasher-ish. This one, which was listed as ONE MORE MINUTE on IMDb, seemed promising with its stalker storyline, and then I figured out I had heard of it before because it's released on DVD under the title THE DAY AFTER HALLOWEEN. For some reason I got a thing for horror movies set on specific days, so that stuck in my head.
But actually that title is purely exploitation and doesn't describe the movie at all. There is no Halloween content, it happens over more than one day, and in fact it's mentioned that it's winter. This is Australia, so that would make it June, July or August, and therefore not the day after Halloween. The title on the opening credits, SNAPSHOT, makes alot more sense.
This is also not a slasher movie, and barely a horror movie, but it does include stalking and building tension and is actually quite good. (read the rest of this shit…)