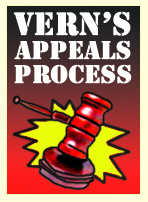 Years ago I saw NATURAL BORN KILLERS, and I hated it. But that was years ago. Like Woody Harrelson says in the opening scene about the last time he ate key lime pie, I was a different person then. I've mellowed over the years. I'm more open to crazy shit and mega-acting. I'm not as strident about certain things. I'm ready to appreciate it as a weird crime movie, maybe, even if it still comes off as a ridiculously heavy-handed message movie about the most obvious fucking message in the world (have you noticed how the media exploits violence?). So let's give it the same respect we give the pie. Let's give it its day in court.
Of course, I got no clue why somebody would be skeptical about key lime pie. Maybe that's the best clue into Mickey Knox's derangement. Quentin Tarantino sure liked writing about pie when he was young. He wrote the original script this was based on but would only accept a "story by" credit after it was heavily re-written by Oliver Stone, Stone's buddy Richard Rutowski and David PERMANENT MIDNIGHT Veloz.

The movie stars Harrelson and Juliette Lewis as Mickey and Mallory, two dumb hicks who fall in love, murder the girl's parents, go on a road trip killing people and laughing about it, talk about how much they're in love, argue, then get caught halfway through. At that point it's about them later on in prison when tabloid TV journalist Wayne Gale (Robert Downey Jr.) comes to interview them for his show American Maniacs. (Somehow they're in the same prison.) Then they get loose and take him with them. Mild satire. Spastic clips of '90s rock and Leonard Cohen. Footage from NIGHT OF THE LEPUS, lots of talk and imagery about demons. The end.
When I first saw this movie I found its visual style annoying. It keeps cutting between different film stocks and black and white with no rhyme or reason to it, just kinda trying to look like a collage. There are some little animated clips where Mickey is a hulking monster, I guess this is his self-image of how powerful he is while murdering people, so it makes sense. There are lots of quick cuts to random images and alot of times if they're driving in the car or there's a window on their hotel room or something instead of doing rear projection of an exterior Stone uses stock footage of nature or explosions or old movies. An aggressively artificial type of look. Remember how in THE DOORS Jim Morrison made that horrible experimental film in film school? I thought that was supposed to be funny but I guess not, that became Oliver Stone's style by the time of this movie.
In 2012 I still don't dig the style but I think I have more respect for it. Although now it's been imitated enough in stuff like the CRANK movies and DOMINO to seem pretty tame, at the time it was very ballsy to shoot an expensive studio movie by a big name director in that sort of "fuck you, I'm doing it this way because fuck you" type of style. At least in NATURAL BORN KILLERS it was supposed to tie in to the substance of the movie because it was what we probly called a "channel surfing aesthetic" back then so it created an impressionistic portrait of a schizophrenic, media saturated society. Or some shit.
But if you're not impressed by the style there's not alot left to latch onto, and that's a big problem. Both Harrelson and Lewis are good in it, getting into the roles with the ol' wild abandon, but I'm not sure what's supposed to be interesting about these characters. Obviously they're not sympathetic. They do horrible things, don't have much of a noticeable human side and are not really funny or charismatic or of average intelligence. To me they don't have a seductive glamour or anything like that, but they're probly supposed to. Harrelson's hairdo and LEON sunglasses sure did not turn out to be a timeless look or one that is evocative of the time period in a good way. They're not really scary, because they don't feel like real people you would know or run into or hear about, and there's nothing really grounded about the story since it's all based on being like a movie and not reality, so everything takes place in old timey diners or psychedelic deserts or places like that, and most of the time while they're on the run it seems like everybody knows who they are and nobody's trying to catch them.
You know, it's the kind of world where they get bit by snakes and go to a giant super market sized drug store looking for "snake bite juice" but there's a big empty shelf with a sign that says "snake bite juice sold out" so then they have to go into the pharmacy and threaten the guy with guns so they can get their snake bit juice (which I guess isn't actually sold out?) Then it cuts to clips of butterflies, ants, wild dogs, that kind of stuff. Because, the media.
Tom Sizemore plays a sleazy supercop who's actually a psychotic pervert. I'm not sure what his character is supposed to add. Maybe the idea is that he's a celebrity cop because he's as fucked in the head as the celebrity killers? Then why does his psychosis have to be secret? He keeps his sicko side a secret, and is a celebrity because of his phony image as a good cop.
Some of the other supporting characters fare a little better. Tommy Lee Jones is kinda funny as the cartoonish warden. I mean, his hair style is funny, and he picks his nose and ears alot. And Robert Downey Jr. gives an early all-out comedic performance as Wayne Gale, the Aussie Geraldo Rivera.
I always thought the creepiest part of the movie was the I Love Mallory segment early on. Mallory's backstory is depicted in the format of a sitcom, where Rodney Dangerfield is her abusive dad and Edie McClurg is her timid mom who doesn't do anything about it. Dad jokes about raping her and there's a laugh track. According to the book Killer Instinct: How Two Young Producers Took on Hollywood and Made the Most Controversial Film of the Decade by Jane Hamsher (more on that book later) this part was added in by Veloz. In a later interview Tarantino said he hated that scene so much he walked out and hasn't seen the rest of the movie.
Well, it's better than the rest of the movie in my opinion, but I can see how it doesn't fit the story as a whole. By giving Mallory this horrible background it seems to be telling us that she's a victim, she got this way because her dad raped her, the only way she knew to escape that horror was to throw her passion at this guy Mickey and run away with him. Fine, but also they see their lives as TV and movies, and later they seem to be this mythical force, haunted by demons and protected by a guardian angel. They're supposed to have been created by the media. When Gale thinks they won't kill him Mickey points out that the monster killed Dr. Frankenstein. As if to say You created us, Mr. Tabloid TV. But also an abusive childhood. But mostly you though, forget the childhood thing, it's TV, I swear.
When the couple winds up snake-bitten and hallucinating in the desert home of a wise Native American elder (in my opinion Stone came up with this part) the movie has a head-slapping combination of too-on-the-nose and too-film-school. Stone actually projects the words "demon" and "too much tv" onto Mickey and Mallory. I don't think I caught until this time that the projected words were supposed to be the subtitles of what the Native American man is saying. Cool idea actually, too bad they ruined it by making it so corny.
The media satire part is kinda interesting as a time capsule because everything is so different now. American Maniacs seems to be based on those bombastic shows back then like A Current Affair, maybe mixed with America's Most Wanted – a couple shows that were on the early Fox network or syndicated. This movie would shit its pants if it knew about a future with hundreds of cable channels, multiple 24 hour news networks struggling to fill time and hook viewers, Iran-Contra felons used as experts, TMZ, rotten.com, Youtube celebrities, the guy fucked to death by the horse, hundreds of "reality tv" shows making celebrities out of freaks and relatives of has-beens and people from sex tapes, which are also a thing now…
They got a clip of Leave It To Beaver in the opening scene. Back in the '80s (and I guess still by the time of this movie) people were always trying to subvert the '50s sitcom, trying to prove hey man, reality is fucked up, it doesn't fit into your clean cut Father Knows Best image of the world, man. But that just doesn't seem relevant anymore. Nobody even thinks about that, we've moved so far beyond it.
Consider that at the end of the movie there's a clip of O.J. Simpson, because those murders happened a month and a half before the movie came out. So they didn't even know he was gonna get off! Stone could never have imagined that years later one of the lawyers who got him off would be dead, but his daughter would be videotaped giving a blowjob to the R&B singer Brandy's brother, so she would be paid a million dollars for that video and it would launch her and her sisters as celebrities with their own TV series, fragrance, clothing lines, clothing boutique, movie and TV appearances, music video, endorsement deals, and a wax figure at Madame Tussauds. Mickey and Mallory didn't get that shit, and they had a talent.
So I've seen this movie either two or three times now. I read a Tarantino draft of the script years ago, and I'm reading it again now as further research. I just read the making-of book for the second time. But I'm still torn about what Stone is trying to do with this movie. I don't think he really believes that violent entertainment is the Dr. Frankenstein that creates Mickeys and Mallories, because 1) that would be stupid and 2) he correctly argued against that concept when a couple different murder sprees were blamed on this very movie.
Obviously the movie does say that the media (particularly shows like the fictional American Maniacs) exploit murders for the sake of sensationalism, and turn killers into celebrities. The movie makes fun of these serial killers having "fans" waiting outside of the courthouse. And maybe my favorite satirical touch is that one of the few (the only?) onscreen titles is an ominous "SUPER BOWL SUNDAY" toward the climax. The potential Nielsen ratings are more important than the date.
But also I think Stone thinks Mickey and Mallory are cool. In Tarantino's script – and I think maybe in the movie, but I forget – a kid interviewed on the streets of London says,"They're like rebels without a cause, except they have a cause. Only nobody knows what it is." That's how the characters come across in the movie, except it seems like the director has bought into their bullshit.
In the script there's a movie-within-the-movie about Mickey and Mallory called THRILL KILLERS. In interviews, director Neil Pope explains his subject like this:
NEIL POPE
It is my belief that Mickey and
Mallory Knox are a cultural
phenomena that could only exist
in our sexually-repressed society.
A flower that could only bloom
amidst a grotesque fast food
culture.  And what I tried to do
with Thrill Killers was trace the
root of the problem all the way
down the vine to the original
bad seed.  Yet amidst the violence
and murder and carnage, you've got
the structure of a Wagnerian love
story.
Pope is supposed to be a jackass, but I believe Stone's vision of NATURAL BORN KILLERS is pretty much the same. Tarantino's Mickey and Mallory were filtered through tabloid TV sensationalism for the first half of the movie, Stone flipped it so that that's only one short segment later in the movie, and it's him that's glamorizing their story throughout. He cut out the comedic parts, like the courtroom scene and the mutilated twin bodybuilders (seen in the deleted scenes). He added the "Dr. Frankenstein" line. He even added the "trace the root of the problem all the way down the vine to the original bad seed" of Rodney Dangerfield. I think he wants us to be touched by Mickey and Mallory's mad love for each other, and get away at the end, and root for them to… kill their television, or something? I don't really know.
Maybe they're not supposed to be people. They have yin-yang tattoos, which must signify that their evil is a balancing force in the universe or some shit. Maybe they're a symbol. Some kind of mythical Media Made Flesh to strike vengeance on their father, Geraldo Rivera. I don't know. It's unclear to me.
But I think that's because it's unclear to Stone too. According to Killer Instinct, when Stone first met with the producers and told them he'd read the script and wanted to direct it, he explained his interest like this: "Everyone expects me to be the guy with the message. I just want to do something that's completely nihilistic."
So he took a story that implies ideas and satire and a message, and turned it into some blood splatters and some trippy shit flying around so you can go "whooooahhhh." CRANK in NETWORK's clothing. I guess have fun until you grow out of it, kids. That's about all he had planned for that one.
THE VERDICT STANDS.