All the comment threads keep getting eaten up by every new crumb of EXPENDABLES 2 news. I don't really mind because it's interesting to me too, but I figured I'd do another post about it so this can be the spot to add up-to-the-minute info in the comments and leave the other threads pure. We all pretty much know the basics of what's going on but I'm gonna sum it up here, pose a couple of action-nerd questions and then we can discuss if applicable.

what we know:
1. Bruce, Sylvester, Arnold
Deadline is now reporting the number one EXPENDABLES 2 assumption as official: Bruce Willis and Arnold Schwarzenegger have "closed deals" to take "substantial" roles in the movie.
My guess is "substantial" means more than a cameo but less than a starring role. Bruce has DIE HARD 5 and RED 2 (this generation's THE WHOLE 10 YARDS) lined up, Arnold has the more promising LAST STAND. They'll probly get hustled along pretty quick but hopefully get a good scene or two each like Mickey Rourke did.
2. They're trying to get Chuck Norris, Jean-Claude Van Damme and Scott Adkins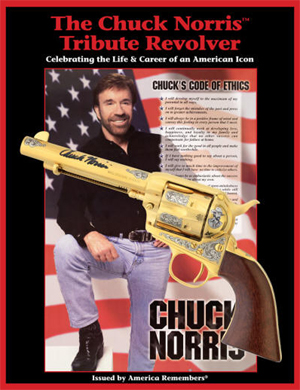 It's been rumored for months that Van Damme would be the villain, and he's talked about it in interviews. The Norris rumor is a more recent but persistent one. Since neither have been officially announced we can assume they haven't completely worked it out yet. But a few days ago commenter Felix pointed me to this link on the official Millennium Films websight. When you click on it as of today it says "Cast: TBA". But at the time Felix first gave me that link it said:
"Cast: Sylvester Stallone, Jason Statham, Arnold Schwarzenegger, Bruce Willis, Jet Li, Chuck Norris, Jean Claude Van Damme, Dolph Lundgren, Terry Crews, Randy Couture, Scott Adkins."
Since those names hadn't been officially announced and I hadn't even heard about Adkins before that I wondered if it was official. Since they have since removed it I think we can assume that means that's what they want but it's not set in stone yet.
The attempted addition of Adkins is kind of a victory for people like us. Back when Stallone was in the Ain't It Cool talkbacks asking for EXPENDadvice I know some of us were talking up Adkins. At that time he was not very well known, but his legend has grown since then.
(Then again I heard somewhere that Stallone had tried to get him the first time around, probly for the role that went to Gary Daniels.)
3. Mickey Rourke is not getting a bigger part this time. Or ever.
I thought he was the best part of the first one, adding his eccentricities and delivering that tearful monologue like he actually gave a shit. So I was disappointed a while back when I first read this official Millennium Films plot summary:
"The Expendables are back and this time it's personal! After Tool (Mickey Rourke), the heart and soul of the Expendables, is brutally murdered on a mission, his comrades swear to avenge him. They're not the only ones who want blood. Tool's beautiful young and wild daughter Fiona embarks on her own revenge mission, complicating matters when she is captured and ransomed by a ruthless dictator plotting to destroy a resistance movement. Now Barney and the Expendables must risk everything to save her and humanity."
4. Donnie Yen was offered a role but has not accepted yet
Some scenes will take place in China, which in my opinion is the same exact country where Donnie Yen lives. So they wrote a part for him, but if he turns it down I'm sure they have plenty of people on their backup list.
Didn't we come up with this idea in the comments before, that the Expendables could go to Hong Kong, they could bring in Chow Yun Fat and various other all-stars and do it in a late '80s early '90s John Woo homage type of style? We're always ahead of the curve on this shit.
5. The action is for sure gonna suck
Even if Stallone figures out that everybody hates the style that he used for the last movie because he thought it was the style that everybody loves, he still has Simon West directing. I personally believe that Mr. West is improving and that THE MECHANIC was watchable, but by far the most competent action scenes he has directed in a movie were in TOMB RAIDER, that was ten years ago and those were not exactly classics or in a style applicable to this material. So it would simply be unrealistic to expect for Stallone to want to change the style drastically from the one he chose for ruining part 1 and for West to suddenly pick up skills he never cared about in 14 years of action filmmaking.
(although I did hear that the Human Target TV show had some good action… can anybody verify that?)
other topics of note:
A. There is currently no wrestler in the cast.
One thing I thought was cool about part 1 was the way he tried to cast badasses of multiple generations and disciplines. He had '80s action movie icons, Jason Statham, a wusha master, an MMA legend, a guy from WWE. Most of those guys are returning, but Stone Cold Steve Austin's character was killed. Will Stallone bring in a new wrestling legend, and if so who would/should he get?
You guys would know this one better than me, 'cause all the wrestlers I know best are old and broken down now. I mean I think we'd all be happy to get Roddy Piper in there but I'm thinking Stallone would want more of a physical menace in the Stone Cold mode.

B. What about this "Fiona" lady?
If "Tool's beautiful young and wild daughter Fiona" is such an important character hopefully they'll cast somebody as formidable as the men in the movie. But is there anybody young, tough and known enough to fit the bill? I doubt Gina Carano or Jeeja Yanin are available. Who should they get?
My vote is for Maggie Q. Other possible applicants: Zoe Bell, Rhona Mitra, Lena Headey. Then of course you got your Michelle Rodriguez and your go to pretty-girls-who-play-tough like Jessica Biel and Milla Jovovich. Or they could go the "good looking unknown actress with little screen presence" route, that's a popular one.
This entry was posted on Wednesday, September 7th, 2011 at 1:19 am and is filed under
Blog Post (short for weblog)
,
Bruce
. You can follow any responses to this entry through the
RSS 2.0
feed. You can skip to the end and leave a response. Pinging is currently not allowed.