August 16, 1985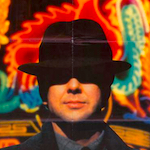 This may be surprising, but YEAR OF THE DRAGON is one of the Summer of 1985 movies that I hadn't seen before. So today I have officially entered the post-having-seen-YEAR-OF-THE-DRAGON section of my life. For those of you who are still in the first section, let me explain: this is the Triads-in-New-York's-Chinatown movie directed by Michael Cimino as his followup to the financial disaster of HEAVEN'S GATE, and he wrote it with Oliver Stone. So it's quite a movie.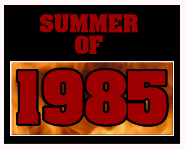 Aggressively stylish, go-for-broke filmmaking, astonishing production design and camerawork, epic in scope and detail, clearly heavily researched, also completely macho and full of shit, easy to see as racist and misogynistic, or at least very sympathetic toward a protagonist who is, and who by the way is played by weird, handsome, hungry Mickey Rourke, with all that that entails. So it's hard to quantify YEAR OF THE DRAGON in the standard "good" or "bad" type terms most people insist on. I'm pretty sure I would run from it if I saw it on the street, but also I think it's pulsing with entertaining pulp and cinematic greatness. (read the rest of this shit…)
VERN has a new action-horror novel out called WORM ON A HOOK! He has been reviewing movies since 1999 and is the author of the film criticism books Seagalogy: A Study of the Ass-Kicking Films of Steven Seagal and Yippee Ki-Yay Moviegoer!: Writings on Bruce Willis, Badass Cinema and Other Important Topics as well as the crime novel Niketown.