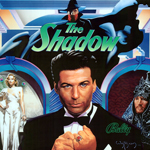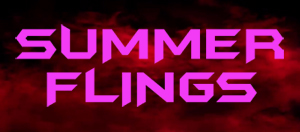 (NOTE: I've decided to go back to cover two Summer Flings that I regret having skipped.)
July 1, 1994
Look, I can't say for sure what audiences were yearning for in the summer of '94, but it might have been a cartoon about lions and it might not have been a super hero movie set in the 1930s, based on a character from serialized radio dramas. Here is yet another entry in my beloved genre of old-timey-super-hero-movie-that-totally-failed-at-the-box-office-but-I-thought-it-was-pretty-good. I suppose THE SHADOW seemed like a more sensible bet than some of them, because it was at least a character with vague name recognition and noir influences like BATMAN (in fact some believe the first Batman story was a rip-off of a Shadow story called "Partners of Peril").
At first glance The Shadow (Alec Baldwin, THE GETAWAY) does seem like kind of a Batman-esque character. He's a rich handsome guy named Lamont Cranston who lives a secret life, going out at night as a scary figure, fighting criminals. He doesn't have a cape, but a black cloak that serves the same purpose, plus a hat and a mask over the mouth and two guns. And hidden in an alley is the entrance to his Batcave-like secret base. (read the rest of this shit…)
VERN has a new action-horror novel out called WORM ON A HOOK! He has been reviewing movies since 1999 and is the author of the film criticism books Seagalogy: A Study of the Ass-Kicking Films of Steven Seagal and Yippee Ki-Yay Moviegoer!: Writings on Bruce Willis, Badass Cinema and Other Important Topics as well as the crime novel Niketown.