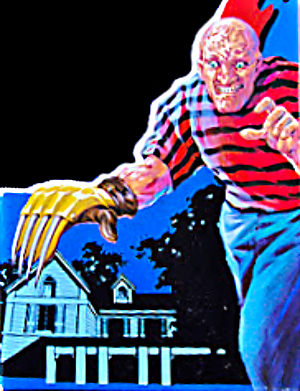 Happy October, everyone! I'll be celebrating the impending pandemic Halloween with my usual flurry of horror movie reviews, hopefully including at least a little slasher searching (though I don't know how many undiscovered gems could possibly be left on earth). I'm also happy to say that I'm in the process of finally publishing my action-horror novel WORM ON A HOOK – I will of course post incessantly about it as soon as it's available.
I should mention that those things are made possible in part by your generous support, including on Patreon, so as a thank you I have a new bonus post over there, this time about a Halloween episode of The Young Indiana Jones Chronicles directed by Dick Maas (THE LIFT). If you missed it last year, I wrote about a pretty funny Halloween episode of Walker: Texas Ranger. I plan to do at least one more Halloween episode post this month.
And this is a good place to ask – what's everybody been watching and/or recommending this year? I've already found and caught up with some good ones, but you guys always tip me off to good stuff.