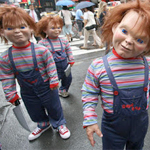 Hello pals,
I don't know about you guys, but I've been a little stressed lately by the wave of bad vibes in everything from the putrid state of American politics to current events in film criticism to me being deluged by Trump devotees after foolishly getting myself retweeted by Seagal. But I'm gonna take a deep breath and stand strong and positive and pour it all into outlawvern.com. I'm very excited about all the horror movies I've been watching and writing about and I know we're gonna have alot of fun here this month.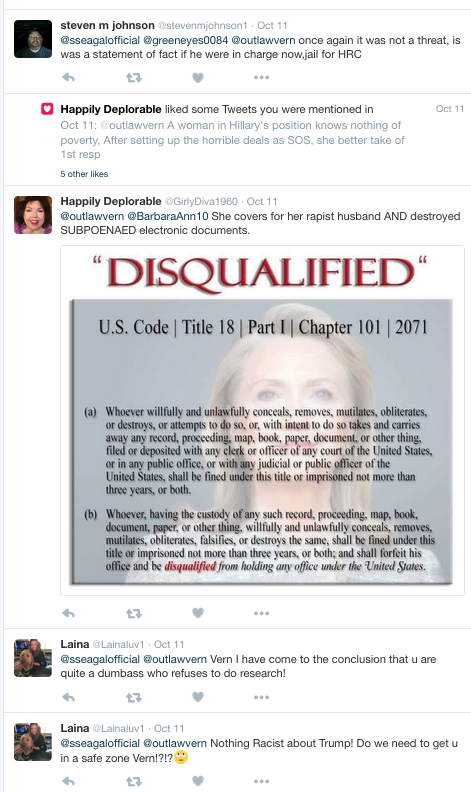 I also need to take this moment to once again thank each and every one of you (yes, you) for all your support over the years, for reading my reviews, for letting me know what you think in the comments or emails or social media, for buying my books, for using my Amazon links, and especially to the generous souls who have donated to me through Patreon or Paypal. I hope you know it means the world to me, and the extra couple hundred a month has helped me to work fewer hours on the day job without depleting my bank account. I hope I'll figure out a good way to give something back to you all.
Since it's that time of year when we all get sentimental and look out for our fellow woman and man by recommending horror movies, let's do that too. I think so far I've had a good run of choosing them myself. I'm trying to do a higher volume of reviews this month, with a balance of the Slasher Search obscurities, more recent ones, and revisits of old classics. But of course I'm always open to suggestions.
If you have one you want me to review and you happen to have donated to my Patreon or Paypal at any time, you are encouraged to use that as leverage by mentioning something along the lines of  "and I am a Vern Benefactor"! But you don't have to if you're shy. And I will consider all suggestions. I am a fair man.
Not INTRUDER though. Just kidding Sternshein.
Please use the comments here to recommend good horror viewing for me and all the readers here, and whatever else is on your mind.
thanks everybody!
–VERN
This entry was posted on Wednesday, October 12th, 2016 at 2:23 pm and is filed under
Blog Post (short for weblog)
. You can follow any responses to this entry through the
RSS 2.0
feed. You can skip to the end and leave a response. Pinging is currently not allowed.