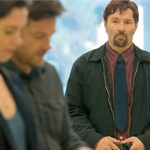 THE GIFT is a domestic stalker thriller that seems very familiar from the outset. Happy successful white couple Simon (Jason Bateman, SMOKIN' ACES) and Robyn (Rebecca Hall, THE TOWN) buy a beautiful new house in a lovely new suburb. Simon has a promising job and possible Big Promotion. They're trying to have a baby. They quickly make new friends at work and in the neighborhood and have those sophisticated adult dinner parties with the wine and what not that I have seen in movies but am not invited to. They have a dog.
And at the store they run into a guy Simon knew way back in high school. Joel Edgerton (WARRIOR) plays Gordon Moseley, a.k.a. Gordo, a.k.a. Gordo the Weirdo. Simon says he barely knew him, but the guy seems nice enough and anxious to welcome them to town (even if it's weird that he shows up at their house with too many gifts) and they invite him over for dinner. And he keeps wanting to be their best friend. It's awkward, but harmless. OR IS IT?
(Harmless I mean. There is no question that it's awkward.)
In many ways it's a nicely prepared bowl of the traditional recipe for this kind of thing. Well acted, well photographed, tense am-I-being-watched sequences in a house with way too many windows, which Gordon even points out, bringing them a gift of window cleaner. Of course there's disagreement between the couple, with him being insensitive about cutting off the friendship and her being maybe overly forgiving of Gordon's social faux pas. The situation puts strain on the relationship, bringing their flaws to the surface.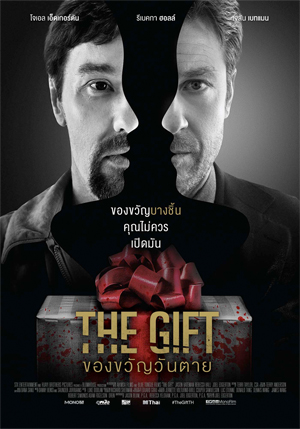 And then it starts to be surprising. I didn't expect the issue with Robyn that causes her to suddenly behave rashly and calls her perceptions into question. And revelations about the high school days and Simon's shifting behavior start to veer the whole story in a different direction than your usual exactly-as-the-trailer-promised-but-with-a-twist-ending type of potboiler.
Note: Fargo season 1 heroine Allison Tolman plays the nice neighbor lady who becomes Robyn's confidant. It's not a complex role at all but she puts her big, sympathetic eyes to use. I hope she gets to be the lead again soon.
Everybody's good, but Bateman's the MVP, and this is a role uniquely suited to him. People might not remember this, but as a child star he was good at the entitled prick characters like Derek, Ricky's asshole friend on Silver Spoons. He had a Travolta-in-PULP-FICTION like career resurrection when he starred in Arrested Development, where he acts as the voice of reason and audience surrogate among a family of crazies, but in any other context Michael Bluth would be kind of a jerk. Here Bateman gets to really span that stretch between audience identification and total dickishness.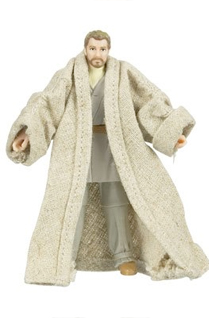 I've been a fan of Edgerton since his supporting role in the Australian crime drama ANIMAL KINGDOM (soon to be an American TV series!?), which is also when I realized I recognized him from playing Prequel Uncle Owen. Here he's good playing odd and difficult to read. But the impressive part is that he wrote and directed it. Recently he got Awards-talk-type-raves for his performance in the Jeff Nichols film LOVING when it played at Cannes, but THE GIFT made me think he'll be directing some more. This is good. Remember that one time when Clint Eastwood was an actor who became a director starting with a stalker thriller?
I do have one problem with the movie, but this is HUGE ENDING SPOILER TERRITORY from here on out. After Simon has revealed himself as a total asshole – a bully both past and present, and seemingly screwing people over to get a better job – Robyn's so disgusted with him that right after giving birth she tells him she's leaving him. And he thinks he can fix it but he goes home and there's a "gift" on his doorstep that reveals that after all this Gordo really is a weirdo, he's been stalking and recording them, even drugging her and at least making it seem like he raped her and is the father of the baby (the "gift" – yuck). Set aside the very questionable (okay, there is not even a question about it) taste of the rape implication, and the logical conclusion that they could use the tape to convict him of sexual assault and science to answer the paternity question he intends to haunt Simon with, I don't like it because the movie has gotten us excited by upending our expectations, doing something really unique, and then in the final stretch it says, "Nah, don't worry, it is the same thing as every other movie, he is the bad guy like you assumed. And go ahead and root for the rich asshole bully to get away from the nerd whose life he ruined."
Despite that ending, which for me deflates the whole thing right when it thinks it's revealing Keyser Soze, this is a different and well executed enough thriller to be worth your time. If you can enjoy those '90s twisty stalker type thrillers I recommend it.
By the way I'm not talking about the Sam Raimi one with Cate Blanchett or the one by the guy from Jane's Addiction, I'm talking about the Joel Edgerton one. I'm not sure if that is clear.