Okay, I appreciate everybody's patience with the last couple designs. Now here's one that some Val Verdian's might actually want to wear. This is a '70s iron-on inspired design honoring one of the under-recognized greats of cinema along with one of his most significant action achievements.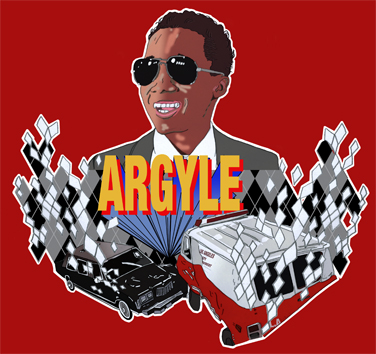 This entry was posted on Friday, March 15th, 2013 at 11:13 am and is filed under
Blog Post (short for weblog)
. You can follow any responses to this entry through the
RSS 2.0
feed. You can skip to the end and leave a response. Pinging is currently not allowed.