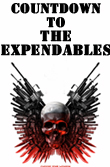 You know how people are always saying "Man, there really oughta be more kung fu movies set in the Shanghai International Settlement during the Second Sino-Japanese War"? Well in 1994 director Gordon Chan and star Jet Li heard your cries. They love a good Second Sino-Japanese War picture as much as anybody so they came up with FIST OF LEGEND, a remake of Bruce Lee's FIST OF FURY.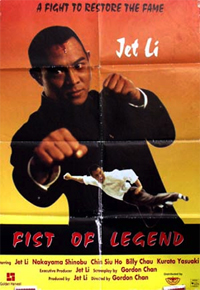 Jet plays Chen Zhen, a completely fictional character based on the actual historical name of a student of the legendary martial artist Huo Yuanjia.
Chen Zhen starts out the movie in school at Kyoto University, learning about the internal combustible engine. If only he would've stayed in school I bet he would've started a car industry in China and things would've turned out very differently. Unfortunately some Japanese thugs come in and try to expel him for being Chinese. He beats the shit out of them but afterwards a conversation about where he learned to fight like that leads to him finding out that his master is dead and he has to leave Kyoto to go back to the Jingwu School and find out who's responsible.
When he gets home the school is being run by the Master's sons, and it has such a bad reputation now that the rickshaw driver tries to bring him to some other school. He was the best student, so everybody's excited to see him, but it also causes some tension with the sons.
Like in the original the Japanese occupation forces keep fucking with them, sending guys from a karate school to challenge them to duels all the time, tying the hands of the police so nobody can properly investigate why the Master got sick and died. In fact, it's stubborn Chen who actually exhumes the body, cuts out the liver and has an expert perform a graveside toxicity test.
Since he's a Fist of Legend instead of a Fist of Fury Jet Li is a little more rational than Bruce was in his version. He does go to the karate school and fight everybody, but he doesn't sneak out and do it without telling anyone. And either they changed it or translated it better because the sign he gets to break says that his school is closed, not that they are "sick men." So you don't have to think this guy is nuts for getting so upset about being called "sick men" on a sign.
He's also more of a nerd. Bruce looked like a pop star in his white suit. Jet's clothes and haircut remind me of Pee-wee Herman. He puts his fists up and I worry that his suit is too small and is gonna constrict his movements. And even though he can and does throw down with anybody (usually all at the same time) he has that education and uses this science shit that nobody else understands. He's like Qui Gonn Jin with his midichlorians. That is a reference to the Star Wars prequels, not sure if you guys have checked those out yet but I think you will like them alot.
Although the Chinese are not sick men, they are sick of being treated like shit by the Japanese. But as soon as Chen hooks up with a Japanese girlfriend he starts getting it from the Chinese side too. In this world everybody decides things with duels, so he actually wins the right to stay at the school with a Japanese wife, but doesn't want to continue causing a problem so he leaves anyway. That's a cold move, winning what you want through a duel and then not taking it anyway.
It could be kind of cool to live in a culture where duels and challenges decide everything. I think I would probly challenge alot of other critics to criticism showdowns. My outlaw style is the best. Do you think your blurb style can defeat me? If I beat you you have to stop doing those bullet point reviews where you list "The Good" and "The Bad" and all that shit. If you win I have to start doing set visits.
So they go off to live together and everybody thinks they're sinners for shacking up together, but neither the Chinese or the Japanese will let them get married, so what are they supposed to do? Fuck those guys.
There are a couple absolutely great Yuen-Woo Ping choreographed fights in this movie. Fights of Legend. Jet's style is extremely fast, but I don't think they sped him up. I thought I noticed a wire trick or two, but according to the DVD extras Gordon Chan wanted a realistic style and used no wires and no breakaway balsa wood furniture. So the fights are pretty intense and different from the magic flying kung fu movies everybody else was doing at the time (for example Jet was running around on people's heads in FONG SAI YUK the year before). But I can't play along, this is still not realism here. It's cool partly because of all the farfetched parts: Li falling down into a one-handed pushup, defeating a kick by punching it with his fist of legend, the asshole General defeating his fist of legend by headbutting it. I mean, who headbutts a punch? That's a move that can't happen in life, only in a great movie.
Or, you know, that move where you punch at somebody but stop your fist right in front of their face and it causes a gush of air that blows their hair back so they know how legendary that fist would've been if it hit them. And then maybe you open the fist and just give 'em a little slap. I'm betting Jet didn't use any moves like that when he was actually a competitive fighter.
I like how in kung fu movies everybody has some flour or something on their shirts that flies off when they get hit. Some people get knocked on the ground in this one, so maybe they're just dirty from rolling around on the floor. That's how I rationalized it.
There are many great badass moments. One of them is in the scene where he beats up the whole karate school. They're all pulling themselves up off the floor, they look over and he's crouched down tying his shoe! That's gotta be one of the most badass shoe-tyings in all of cinema. Not only does it show a casual fearlessness (like Bruce eating chips while fighting a bunch of guys in THE BIG BOSS), it's also a huge "fuck you" to put shoes on in their dojo. It's like "Now that I've seen how you fight I really have no qualms about disrespecting you." This scene is also some badass detective work because he samples their skills and styles to determine that his Master was poisoned since there's no way these knuckleheads could've beat him fair and square.
But my favorite part of the movie is definitely when Chen Zhen and his wife are living out in the middle of nowhere and the Japanese sensei Funakochi Fumio (Yasuaki Kurata) walks in out of the fog like a samurai. He's actually the wife's uncle, but Chen Zhen knows he's there for a challenge. Doesn't even bring a bottle of wine or anything. This is one of the best types of fight scenes because it's got great moves and choreography but it's just as much about the characters, the themes and the emotions. Before the fight they taunt each other about dying. Chen says, "If you are the one who ends up dead I will bring your ashes back to Japan." I think he means it more as a sign of respect than a threat. Even though this could be a fight to the death Chen seems really uncomfortable about fighting this old man. The look on his face when Fumio yells "WAIT!" and then feebly folds his robe and puts it down on the ground says everything. When he notices Fumio squinting like he can't see well he feels bad and says, "Are you all right? I won't take advantage of you." They both put on blindfolds to make it fair. (This might be a pretty common courtesy though judging by how fast they both whip out the blindfolds.)
When not wearing the blindfold Li has a whole lot of emotions in his eyes. They have a conversation about fighting before and during the duel, and go from bitter contentiousness to admiration and excitement about seeing the martial arts in new ways. Shit, they almost become fight brothers. Fumio is impressed and influenced by Chen's fighting, and we're impressed that the Japanese aren't all evil in this one. Chen thinks he's lost the duel but Fumio is raving about him, saying excitedly "You've broadened my views!" I want to be friends with Fumio.
This is a real dude movie. Not only does it have that type of warrior bonding we love, but it has a woman who tells the hero to go off and kick ass and come back to be a husband later on. She says "There are things in life more important than love" and tells him to go off and "fulfill your promise." It's every man's dream to 1. have kung fu so awesome it's gonna save the country 2. have a girl that understands sometimes a man with kung fu that awesome needs some time and space to go beat that asshole Japanese general to death and 3. fake his death and go back to his girl wearing a cool hat.
This is such a great story and character that people are always trying to make other movies that tie into it. Li himself actually played the master, Huo Yuanjia, in Ronny Yu's FEARLESS. Donnie Yen played Chen Zhen in a 30-episode TV show and now he's doing a sequel called LEGEND OF THE FIST: THE RETURN OF CHEN ZHEN. If anybody wants another idea how to spin off of this I would like to point you in the direction of the scene where Chen Zhen's wife is freaked out by a mouse, and he tells her the mouse lived there before they did. What I am proposing is an animated version told through the point of view of the mouse, much like THE GREAT MOUSE DETECTIVE.
It's kind of ridiculous to remake a Bruce Lee movie, because how the fuck are you gonna compete with that? But by making the character different and the story more thoughtful they pulled it off. FIST OF FURY is an awesome movie, but its simplistic anti-Japanese propaganda takes it down a notch. FIST OF LEGEND manages to achieve a similar level of awesomeness without being as stupid. It's rare that a remake of a famous movie like that is considered a classic in its own right.
But the reputation is deserved. This is a great fucking movie. It was hard going through life as a kung fu fan without having seen FIST OF LEGEND before, but I always knew it would be worth it so that my Countdown to the Expendables could have some classics in it and not just leftovers. I'm glad I held off. Some things are worth the wait.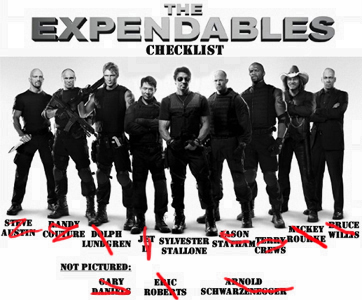 I'm not talking about abstinence until marriage by the way, FIST OF LEGEND is worth the wait is what I'm trying to say here.
This entry was posted on Friday, August 13th, 2010 at 1:49 am and is filed under
Action
,
Martial Arts
,
Reviews
. You can follow any responses to this entry through the
RSS 2.0
feed. You can skip to the end and leave a response. Pinging is currently not allowed.