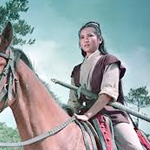 I can say I love Shaw Brothers movies, because most of the ones I've seen are so good. But there are so many more of them than I'll ever see. Every once in a while I remember that and I check one out. This one is from 1970 and it stars one of the pioneering female martial arts movie stars, Cheng Pei-pei, perhaps best known for COME DRINK WITH ME.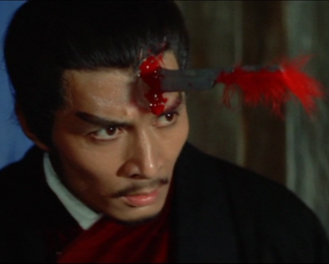 It starts with an origin story. Some guys transporting silver taels get ambushed at an inn. The main guy is so badass that he keeps fighting even though he has daggers sticking out of his back and forehead. He dies, but his young daughter Fang Ying Qi is carried into the woods where she's found and adopted by a kung fu master named Xuan Zhen (Ku Wen-Chung, a prolific actor and director since the '40s). In her first appearance after the opening credits, the master has been enjoying his tea, when suddenly Cheng Pei-pei as grown up Ying Qi drops in from above the frame – I think she's been hanging out in the trees.
(read the rest of this shit…)
VERN has a new action-horror novel out called WORM ON A HOOK! He has been reviewing movies since 1999 and is the author of the film criticism books Seagalogy: A Study of the Ass-Kicking Films of Steven Seagal and Yippee Ki-Yay Moviegoer!: Writings on Bruce Willis, Badass Cinema and Other Important Topics as well as the crime novel Niketown.