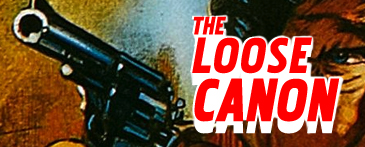 The Loose Canon: BLOOD AND BONE (2009)
There have been two proud moments in my getting-close-to-20-years of writing about action movies when a truly special one appeared inconspicuously in the DTV market and I was the first person I'm aware of to point to it and say holy shit you guys, check this out. One was John Hyams' UNIVERSAL SOLDIER: REGENERATION, which later gained attention from some of the more respectable critics thanks to its great and very arty followup UNIVERSAL SOLDIER: DAY OF RECKONING. The other is BLOOD AND BONE, directed by Ben Ramsey (LOVE AND A BULLET). I do think it has grown something of a following, but not the credit it deserves as a perfect showcase for an under-recognized star in peak form, or as a stone cold classic of its genre. Like another Michael-Jai-White-starring DTV favorite, UNDISPUTED II: LAST MAN STANDING, BLOOD AND BONE isn't even available on region A Blu-Ray. What the fuck, video industry? Too badass for hi-def?
The ten year anniversary of BLOOD AND BONE is coming up next year, so I'm giving the rights-holders and the gatekeepers a heads up. I want to see a cool, respectful collector's edition Blu-Ray with added extras and a painted cover and shit. I want to see theatrical screenings. I am positive this will play great with audiences. Make it happen. A parade would be cool too, but that's negotiable. (read the rest of this shit…)
VERN has a new action-horror novel out called WORM ON A HOOK! He has been reviewing movies since 1999 and is the author of the film criticism books Seagalogy: A Study of the Ass-Kicking Films of Steven Seagal and Yippee Ki-Yay Moviegoer!: Writings on Bruce Willis, Badass Cinema and Other Important Topics as well as the crime novel Niketown.