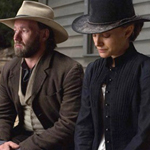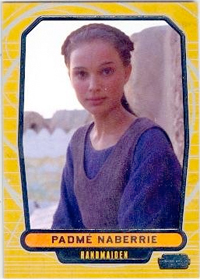 JANE GOT A GUN is a straight forward modern western, and a pretty good one. It doesn't reinvent the genre, or have a new twist on it, other than to star Natalie Portman (STAR WARS I, II, III), who also produced it and fought to bring it back to life after the original director famously left on the first day of production.
I can see why she cared about it so much. It's a good role for her, one she must've done alot of preparation for. She's a much more natural western heroine than I pictured. Jane Hammond lives in a little house on a remote patch of land with a young daughter (Maisie McMaster). One day her husband Bill (Noah Emmerich, WINDTALKERS), who everybody calls "Ham," comes home dying of a bullet wound. She does exactly what all movie people do in that situation – give him a bottle of liquor, pull the slug out with tongs, and most importantly DROP THE SLUG INTO A METAL BOWL – then chews him out, puts on a hat and a coat and goes out to take care of business.
Okay, I'm making that sound a little more badass than it is, because Jane's no-fuckin-around demeanor makes it seem that way. She's not going to get revenge or nothing, she's actually going to drop the kid off at a friend's house and then go beg her drunk ex-boyfriend to protect her from the Bishop Boys, the guys who shot Ham and who he says are coming for him. And for her. (read the rest of this shit…)
VERN has a new action-horror novel out called WORM ON A HOOK! He has been reviewing movies since 1999 and is the author of the film criticism books Seagalogy: A Study of the Ass-Kicking Films of Steven Seagal and Yippee Ki-Yay Moviegoer!: Writings on Bruce Willis, Badass Cinema and Other Important Topics as well as the crime novel Niketown.