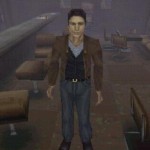 SPOILER ALERT !!
Hi, everyone. "Moriarty" here with some Rumblings From The Lab…
And so has Quint and, to my great pleasure, so have I. I'm not sure when Quint's going to write about it, or even if he is, but I've got some things to say, and I'll do my best to get them on paper before I head to bed. For now, though, here's the one and only Vern, and he and I are really in tune today, since he seems to have reacted much the same way I did:
I'm not gonna lie. If you're reading this, you probaly shouldn't see this movie. I'm betting 95% of you who do are gonna hate it. At the screening I saw it at, people were laughing and loudly criticizing (and for some reason one crazy dude was naming the makes and years of the cars parked on the streets). The people I saw it with, who were more polite, said it was a huge pile of shit.
And in some ways they got a point. The dialogue in this movie is terrible. (Apparently that wasn't Roger Avary's job on PULP FICTION). It's best when it's just about running around facing creepy obstacles. The more it gets into plot and conversations, the more it loses its momentum. It's pretty muddled and confusing and has an awkward explanatory narration near the end and like most of the movies by this director, the frenchman Christophe Gans, it's probaly too long. (By the way, I looked it up and Christophe Gans is NOT Chris Gaines, that famous singer who looked exactly like Garth Brooks but with a soul patch. I know, I thought so too but let's clear up that misconception right here.) (read the rest of this shit…)