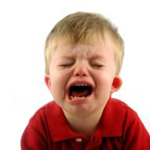 Now correct me if I'm wrong but didn't Richard Pryor ALSO have a movie by the name of toy story. This was not one of mr. Pryor's better pictures in my opinion, its the one where a rich white kid buys richard as a toy. He says "a big train set won't do it for me dad, I need a famous black comic to degrade." The basic type of humor is Richard falls in the water and runs around in fast speed while the piranhas bite him in the ass. This may have paved the way for many of the Sinbad pictures I've seen on cable however in MY opinion it still is not one of the high points in pryors career.
Well I guess you can tell that I've been out of the picture for a while because i never heard of this other toy story and here i thought this was going to be the new Richard Pryor. To be honest I promised some dudes over on alt.horror I was gonna review the End of Days this week, but I'm afraid I let them down. Arnold (who by the way I strongly suspect is a kraut despite his front as an all american restaranteur type dude) probably lifts weights as much as a lot of the guys inside. However what Richard has is a quick wit and ability to transform himself into a thousand characters, even animals or inanimated objects (he could have easily played an etchasketch or yoyo in this movie, and convincing as hell too). This is a funny motherfucker with some great fucking stories and even is attempting to go clean for quite a few years. In my new positive life it is this type of intelligent talents that I must value over the muscles. Arnold unfortunately is not a funny motherfucker judging by the 15 minutes of Jingle All of the Way I watched on tv tonight. That is got to be one of the worst executed pieces of comedy i have EVER fucking seen, even if you count the web sight Rob and Marge's Laugh Central. Sorry arnold. Read a book.
Well as you probaly know by now if you've seen toy story 2, richard pryor isn't in it at all. What this is is a VERY fucking strange story where the toys such as a cowboy doll and a spaceman named Buzz Lightyear come to life when your not looking. There is a fat dude who steals the cowboy doll. This is a dude who collects cowboys and when he gets all of them he's going to sell them to a museum. I don't know what the fuck is wrong with this motherfucker he collects all this stuff and as far as I can tell doesn't even like cowboys. He doesn't have any cowboy toys in his house that he plans to keep and he doesn't even wear boots or own a horse. In my opinion this is the same type of dude who runs the movie studios today, who likes money but not movies but maybe got fired from the bank or the US mint or wherever people who have a passion for money work. So he controls the movie studio from a little different perspective than any normal person with a beating heart who loves and enjoys the Cinema artform.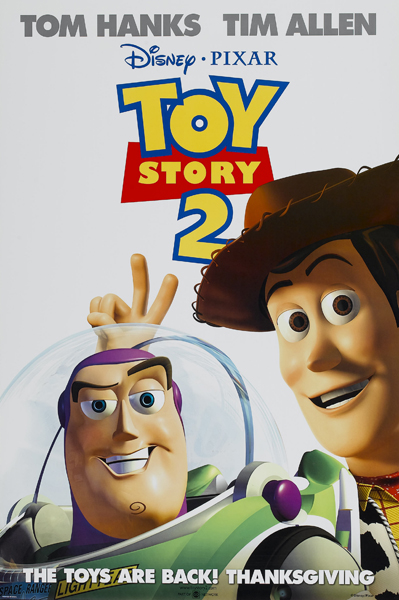 Well I believe they had these cowboy dolls when I was a teenager but I sure never knew they had this kind of emotional struggle going on. It turns out all toys must face the fact that their owners will soon grow out of them, and they spend a lot of time brooding about this. There are many opinions within the cowboy community – do you stay in a box, in a museum, at least being looked at? Or do you get played with by a kid, almost feeling alive, but then get your arm torn off and sent to goodwill?
Now there are a lot of movies already made about the killer dolls. I like one called Dolls which is about the punk rockers and everything that stay at an old couple's house during a storm and get killed by dolls. Trilogy of terror is a scary one with a scary doll and Magic is about a creepy ass ventriloquist dummy. Then theres puppetmasters, which is basically the same type of thing except there are many different episodes including cowboys, mummies, nazi germany and not to mention Decapitron. To be frankly honest I haven't seen these movies but I've read the boxes. Apparently a box of little toys has become a gang of little terrors. However as a legitimate critic of the Cinema I will not tell you my opinion on this series until I have seen a few scenes from each.
Then of course there are the most popular, the Chucky pictures which unfortunately most critics will probaly compare this to. In my opinion we're talking applets and cotlets here, because this is the ONLY of the toy movies that thought to make an action adventure drama about these dolls instead of a horror. I love a good horror but for once, let's see some positive dolls who do not poke out eyeballs but do perform elevator stunts as an homage to Bruce Willis's Die Hard (1988).
Now I gotta be honest, I probaly would've liked this motherfucker even better if Richard was in it, but hey don't look a dead horse in the mouth jack. Also the cowgirl is kind of hot for a toy so I'm not complainin man.
If there's not a new chucky picture coming out soon, or even if there is, I would recommend this as one of the better killer doll movies, despite its non violent gimmick.
Thanks guys
–Vern
P.S. In the spirit of the season I'm going to be posting some new essays this week, about some of my favorite christmas movies. I don't want to give anything away but they all star Bruce Willis as John fucking McClane. Keep a look out bud
THIS JUST IN: "Comedian Richard Pryor guest stars on NORM this Wednesday night at 9:30, on ABC, playing a man in a wheelchair accused of attacking his nurses." I didn't know about this when I Wrote the column but I believe Disney and ABC are both owned by the same company, so as somebody that's been around the block a few times I wouldn't be surprised if they timed it this way on purpose for ratings.