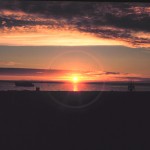 Well friends I'm back after a few months of travelling around the world learning every martial art known to man, or maybe just not being inspired enough to write. One of the two. I would like to thank the people who wrote me nice e-mails to make sure I was okay or encourage me to Write again. Also I would like to thank the people who sent me advice about paying my mortgage, penis enlargement, the hot new mother and daughter pictures, my details and especially the wicked screensaver.
As usual, it is hard to write about politics these days because holy jesus, where do you even start? I have noticed that there were a whole lot of us who were right, and a couple people on tv who were wrong, and yet I haven't seen anybody saying I told you so. Thanks alot assholes, for taking the fun out of "I told you so." It sucks to be right when being right means that all those troops you supported so god damn much are left rotting in the desert with no mission, no welcome, no desire to be there, and no hope for coming home any time soon, unless they run over a bomb and lose a couple limbs. Every once in a while you see one of them on tv looking sad, and you have to imagine a little thought balloon over their head that says, "4 more years!?" Oh well, it's a volunteer army, I guess you can't really complain that you got shipped off to your doom by the same assholes who turned around the very next day and cut your benefits and your pay. I wonder how many of those congress bitches were still wearing their american flag pins when they signed that into law? No biggie, when we're done arguing about gay marriage and the ten commandments maybe we'll look into bringing them home. IF there's time. I doubt it but maybe. Keep your pants on, troops. Go USA. (read the rest of this shit…)
VERN has been reviewing movies since 1999 and is the author of the books SEAGALOGY: A STUDY OF THE ASS-KICKING FILMS OF STEVEN SEAGAL, YIPPEE KI-YAY MOVIEGOER!: WRITINGS ON BRUCE WILLIS, BADASS CINEMA AND OTHER IMPORTANT TOPICS and NIKETOWN: A NOVEL. His horror-action novel WORM ON A HOOK will arrive later this year.