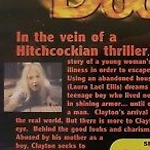 THE MAN NEXT DOOR is a 1997 film that only came out on VHS. The cover has a big skull, a scary house and a very dated font choice. It's written and directed by Rod C. Spence, known for his raw suspense. Or perhaps he's known for editing 2000s reality TV shows like Survivor, The Apprentice, American Chopper and Jersey Shore, which he did for a while after this (and his websight says he writes screenplays and novels).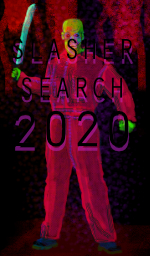 It was released as part of First Rites, which was an imprint from Hollywood Video (the biggest American video store chain besides Blockbuster) for low budget independent movies from new directors. Showcasing new voices or whatever. It fascinates me because it doesn't seem to me like they would earn any more money from having THE MAN NEXT DOOR available than just having more copies of CON AIR or whatever. With some research I learned that it was someone else's deal that partnered with Hollywood in the U.S. and Rogers in Canada, but still, there must've been someone within the shitty corporate structure of Hollywood Video that really believed in this mission and convinced someone to get behind it. That's pretty cool. (read the rest of this shit…)
VERN has a new action-horror novel out called WORM ON A HOOK! He has been reviewing movies since 1999 and is the author of the film criticism books Seagalogy: A Study of the Ass-Kicking Films of Steven Seagal and Yippee Ki-Yay Moviegoer!: Writings on Bruce Willis, Badass Cinema and Other Important Topics as well as the crime novel Niketown.