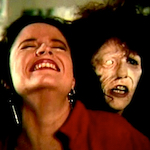 "Motherfucker, there are coffins in the basement!"

SAVAGE LUST (1989) is a terrible title, and I'm not gonna claim the movie is much better. But as far as a first Slasher Search title of '22 – and maybe the last if I can't find anything else that seems to fit the bill – it's surprisingly watchable. I got through it in one sitting!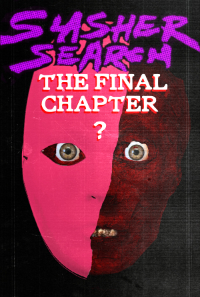 This is not an official announcement of an ending to Slasher Search – just a realistic assessment that there aren't many more of what I'm searching for out there. So I'll share them with you when I find them, but I hope you won't be disappointed if they end up being few and far between.
I'll always be open to recommendations for good slashers and other horror I've missed from any era. But the idea of Slasher Search is to discover things too obscure to be recommended to me. But the window for finding vintage slasher movies that I haven't already seen, and that haven't already been dug up by somebody else, gets narrower by the week. (read the rest of this shit…)