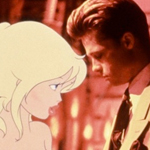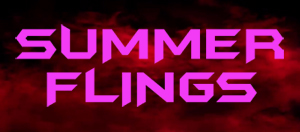 July 10, 1992
In the early '90s, American animation was on the rise. WHO FRAMED ROGER RABBIT, THE LITTLE MERMAID and BEAUTY AND THE BEAST had birthed a new golden age for Disney. Other studios tried to ride their coattails with movies like ROCK-A-DOODLE, THE PRINCESS AND THE GOBLIN and ROVER DANGERFIELD. On TV, the massive phenomenon of The Simpsons had everybody else scrambling to put a cartoon in prime time even if all they could come up with was The Jackie Bison Show, Hollywood Dog or Fish Police.
But even amid this gold rush I don't think anybody expected a new movie by Ralph Bakshi, the iconoclastic animation rebel best known for the x-rated FRITZ THE CAT. Having started in Heckle & Jeckle cartoons, he founded a studio to do Rocket Robin Hood and Spider-man episodes, then forged a completely new path with personal, idiosyncratic, adults-only features like FRITZ, HEAVY TRAFFIC, COONSKIN (a controversial blaxploitation riff on SONG OF THE SOUTH) and HEY GOOD LOOKIN'. He also had a fantasy period with WIZARDS, the abbreviated LORD OF THE RINGS and the Frank Frazetta collaboration FIRE AND ICE, which had been his last feature way back in 1983. Several years back he'd made a small mark in television with an influential Mighty Mouse update, but that's about it. He was as unlikely a candidate as any to direct a major summer release starring Kim Basinger. (read the rest of this shit…)
VERN has a new action-horror novel out called WORM ON A HOOK! He has been reviewing movies since 1999 and is the author of the film criticism books Seagalogy: A Study of the Ass-Kicking Films of Steven Seagal and Yippee Ki-Yay Moviegoer!: Writings on Bruce Willis, Badass Cinema and Other Important Topics as well as the crime novel Niketown.