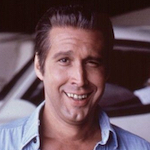 May 31, 1985
I hadn't seen FLETCH since the VHS days, and remembered nothing about it. Back then I didn't know it was based on a book, but this time I had the book, having picked it up from a laundry room book exchange shelf two moves ago. Our building manager had pretty good taste – lots of Elmore Leonard.
The novel is from 1975 and written by Gregory Mcdonald, whose books also inspired the 1972 movie RUNNING SCARED and Johnny Depp's never-released-in-the-U.S. directorial debut THE BRAVE. It was followed by ten more Fletch novels, if you include the two about his son. It's a mystery about newspaper reporter I.M. Fletcher, who's been undercover hanging out with junkies on a beach, working on a story about the drug problem there, when he's approached by a rich guy named Alan Stanwyk, who offers to pay him $50,000 to come to his house on a certain day and shoot him. Says he has cancer, wants to die before it gets painful, but doesn't want to commit suicide so his wife can get the life insurance money. He's got this whole plan for a drifter like Fletch to kill him and get away. Even has a plane booked to fly him out of the country.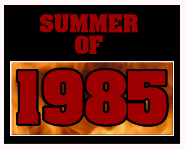 Fletch continues with his drug investigation while also investigating Stanwyk's story. Through various trickery he manufactures reasons to speak on the phone or in person with Stanwyk's wife, doctor, business associates, etc. He'll do anything from call his parents pretending to be an insurance investigator to walking right up to his wife claiming to be an old Air Force friend who met her at their wedding. He does that while pretending to be a guest at her dad's tennis club, picking a name off of a locker and ordering screwdrivers on their tab. The more he digs in the more questions he has and the less he understands what this guy is up to. Until, of course, he figures it out. (read the rest of this shit…)
VERN has a new action-horror novel out called WORM ON A HOOK! He has been reviewing movies since 1999 and is the author of the film criticism books Seagalogy: A Study of the Ass-Kicking Films of Steven Seagal and Yippee Ki-Yay Moviegoer!: Writings on Bruce Willis, Badass Cinema and Other Important Topics as well as the crime novel Niketown.