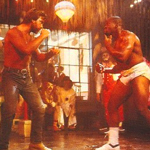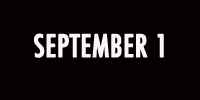 I thought I had only one more movie to cover in The Last Summer of '80s Action, but then I realized I'd forgotten about THUNDERGROUND. Like one of the first movies in the series, FIST FIGHTER, this is a WWF-wrestler-featuring bare knuckle brawler movie that I never heard of until david j. moore told me about it a while back and I ordered a VHS copy. It's pretty much straight to video, but IMDb claims it got a release in Minnesota on September 1, 1989. Good enough excuse to squeeze yet another underground fighting movie in here.
It opens in "HOBO JUNCTION, TENNESSEE, 1989," where a crowd of hobos gather around a campfire and a kid named Casey, who rips them off in Three-Card Monty (a strange game – the only winning move is not to play). Casey's hat makes this look so Depression Era I honestly rewound to make sure I read that year right. Yep, it says '89 all right, but it's obviously inspired by period pieces. It's about people who ride the rails and pull petty hustles just to get a little bit of money to get to the next town. (read the rest of this shit…)
VERN has been reviewing movies since 1999 and is the author of the books SEAGALOGY: A STUDY OF THE ASS-KICKING FILMS OF STEVEN SEAGAL, YIPPEE KI-YAY MOVIEGOER!: WRITINGS ON BRUCE WILLIS, BADASS CINEMA AND OTHER IMPORTANT TOPICS and NIKETOWN: A NOVEL. His horror-action novel WORM ON A HOOK will arrive later this year.