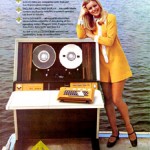 Hey everybody,
Chris, who generously helps me run all the computer crap around here, is working on some plans to upgrade outlawvern.com, which includes doing something about the forums. So if you like to use those (Paul, spambots) or might like to in the future (others) please read about what he's considering and let him know what sounds best to you. Thanks everybody.
—–
Hey everyone it's Chris, or clubside, here to talk about some site issues. Thanks to competition and ever advancing march of technological progress I'm gonna be upgrading Vern's hosting service as early as next week. The upgrade should reduce instances of slowness on the site and allow adding some features that were previously held back due to lack of computing resources.
At the same time we've come to a crossroads of sort in regard to the forums. Despite the push to add the feature a few years ago they don't get much use and nowadays are overrun with spam posts that our basic comments spam service cannot handle. Why? Simple:Press.
Back when Vern okayed the addition of the Forums I researched the various options and selected the highly recommended Simple:Press (http://simple-press.com) which despite a licensing fee had the kind of support and extensibility not available from other solutions.
As time marched on and priorities at Automattic (the company formed around WordPress) changed, some of their side projects were shifted around in ways to establish them as de facto standards when it came to extending WordPress. Two of the biggest are bbPress for forums and BuddyPress for communities. Back when I set up the forums for Vern bbPress looked like a long-in-the-tooth joke while BuddyPress could most charitably be called "half finished".
Years later and they are much better choices with active dev teams and third-party support which brings us to the discussion today. I have two choices to present and in the comments people are welcome to suggest others. But something needs to change and this server migration is the most opportune time especially with costs changing and the potential of paid spam protection on the horizon.
The easiest choice would be to stick with Simple:Press, pay for a fresh subscription to upgrade to the latest features and spend some time investigating spam and moderation options, maybe even shortcodes to help integrate it on the site in more places.
My recommendation is to switch to a community structure built around the BuddyPress/bbPress combo. The main advantage here is the Askimet service which is used to catch comment spam is automatically integrated with this combo as it's the same company. When I type "main advantage" I'm of course writing that in respect to me lol the real impetus is to change the interaction paradigm at the site. This shift would be toward topics of interest and communities formed around them.
While these changes can be implemented under Simple:Press that would require a yearly financial commitment and being stuck in their private ecosystem rather than the larger WordPress developer community. I am also working on some development with these systems for some other projects meaning I'll be learning more about them as I am actively working on projects where Simple:Press would involve short term interest to solve issues with no thought on extending its uses.
But the devision to move to BuddyPress/bbPress from Simple:Press isn't cut and dry. There is a data converter from Simple:Press to bbPress that has some problems with formatting. We could maintain the current forum look but I'd prefer a switch to communities that host an activity wall and their own topic-based forums. Much of this could only be worked out after a devision is made where I can demonstrate the changes.
None of these changes will affect your ability to comment on posts without creating an account. The only thing I'm concerned with is speeding up the site and buttoning up a few security holes so that we have options for more features for the community and Vern.
So given all this and knowing there's even more going on behind-the-scenes what are your thoughts on community and discussion forums here at https://outlawvern.com?