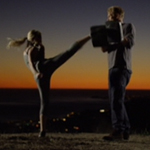 I was shamefully unaware of this until recently, but there's a podcast called I MUST BREAK THIS PODCAST that's all about the films of Dolph Lundgren. And it's up to episode #87!? That's the one where I got to come on and talk about the 2016 film
FEMALE FIGHT SQUAD
starring Amy Johnston. Dolph plays her dad. I'm glad I had an excuse to watch it again because I remembered it being good but it was still better than I thought it was gonna be.
This entry was posted on Saturday, June 4th, 2022 at 3:55 pm and is filed under
Blog Post (short for weblog)
. You can follow any responses to this entry through the
RSS 2.0
feed. You can skip to the end and leave a response. Pinging is currently not allowed.