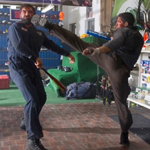 Back in 2016 I wrote a John Hyams chapter for what would've been a really cool critical anthology book. Unfortunately the publisher went under and it never found a new home. So, in honor of ALONE, I decided to post what I wrote back then as a Patreon bonus. Enjoy!
JOHN HYAMS: SCULPTING WITH FISTS
This entry was posted on Friday, September 25th, 2020 at 1:16 pm and is filed under
Blog Post (short for weblog)
. You can follow any responses to this entry through the
RSS 2.0
feed. You can skip to the end and leave a response. Pinging is currently not allowed.