One Seagalogist's perspective on the "vulgar auteurism" debate
Recently, on my FURIOUS 6 review, commenter Jeroen pointed me to an interesting essay in The Village Voice called "Fast & Furious & Elegant: Justin Lin and the Vulgar Auteurs" by Calum Marsh. A buddy of mine who is way deeper in the online criticism circles than I am had mentioned the "vulgar auteurism" term to me once before, but then I kinda forgot about it and didn't really realize it was a thing. Now I keep seeing debate about it. I bet this is either the first you've heard of it or you're sick of god damn hearing about it. But I feel like it needs to be mentioned here.
According to Marsh, "'Vulgar auteurism' is an increasingly popular concept in contemporary criticism, particularly among young critics. Though it's emerged online and in print over the past several years and has yet to be granted an official definition, the term generally refers to unfairly maligned or under-discussed filmmakers working exclusively in a popular mode—filmmakers like Lin, who, despite an obvious formal command and distinctive directorial voice, are rarely discussed in a serious way." He goes on to name Tony Scott, Michael Mann, John McTiernan, Paul W.S. Anderson, Neveldine/Taylor and Michael Bay as other alleged vulgar auteurs.
(I was actually surprised to see Mann on the list. I thought he was generally respected by the mainstream. THE INSIDER was nominated for 7 Academy Awards, including best picture, director, screenplay and actor. ALI got Will Smith a nomination, Jon Voight too. COLLATERAL got Jamie Foxx his first nomination. And people fuckin love HEAT, right? I'm not sure Mann belongs in this crowd, but apparently the term started with a discussion about him, so they gotta keep him on the list.)
This "increasingly popular concept in contemporary criticism" is not without its detractors. Glenn Kenny likes to tweet stuff like "Vulgar Auteurism holds that FROM JUSTIN TO KELLY is more 'relevant' than THE LAST WALTZ." Drew Hunt, in his Chicago Reader review of RESIDENT EVIL: RETRIBUTION writes, "In the past few years the auteur theory has been perverted by a new school of critics, most of them bloggers, who've elevated to the level of high art various studio hacks whose work can hardly be ranked with the classic Hollywood directors." (Later he writes, "So yes—RESIDENT EVIL: RETRIBUTION is, in fact, the work of an artist. He just happens to be a shitty one." Accurate, but probly missing the point, unless there's a wave of writers arguing for something stronger than "maybe Anderson isn't as bad as everybody says.")
Marsh's essay received some backlash, including a particularly bitter column from Nick Pinkerton at Sundance Now. Though I agree with some of Pinkerton's larger points (like that critics in general are more open to movies like FURIOUS 6 than it sounds like in Marsh's piece) he makes them in a way seemingly designed to rub everybody the wrong way. He's real petty about making sure these enthusiastic young people see themselves as insignificant in the history of film criticism. To shut out me and about 90% of my readers he threw in "I try to think the best of my fellow critics' motives, to believe that their enthusiasms aren't spurred by sheer contrarian perversity. (Although in the case of the elevation of a piece of shit like UNIVERSAL SOLDIER: DAY OF RECKONING, you have to wonder…)"
A search for "vulgar auteur" on Twitter brought me to many questions about who counts as one (Joseph Kosinski? Robert Rodriguez? David Cronenberg?). @EDmanwalking asks "Where do you draw the line? Is Takeshi Kitano? Is Johnnie To? Ughhh." The practitioners are trying to bring recognition to artists who they think are marginalized, but they're accidentally creating a ranking of "vulgar auteur" beneath "actual auteur." And that also shines a spotlight on the idea's most glaring weakness: even the most establishment of the critical establishment have always worshipped directors who were at some point considered lowbrow – Hitchcock, Fuller, Peckinpah, DePalma. Eventually longevity, change and nostalgia will win out, even with salesmen like Roger Corman and William Castle.
I imagine Hunt and Pinkerton's problem with that would be that P.W.S. Anderson is no Hitchcock or Corman. A judgment we'd all agree with. But auteurism (to me, at least) isn't just about ranking and canonizing, it's a way to look at a body of work instead of one isolated movie. To say that Stephen King is an author isn't to say he's equal with Charles Dickens. My interest in writing about movies isn't just to say which ones are the best. I like to analyze them, I like noticing themes and motifs across a career. It's fun. I'm not contrarian, it just happens that the directors I'm most attracted to are often the disreputable ones, and of course to find something worth study in movies that have been brushed off as disposable can be more exciting than in ones that have already been put under a microscope. There's alot more new shit to say about Isaac Florentine than Martin Scorsese. I try to do both.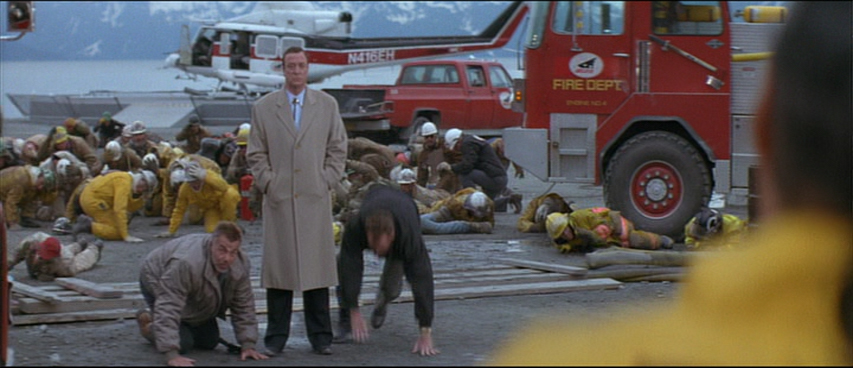 Reading Marsh's piece, you can see why I felt like somebody was walking on my grave. I was reading about a supposed new movement that was pretty much exactly how I've approached movies since I started writing about them back in the 20th century, and how we as a community here have always seen things. Together we've pored over the works of Florentine, Craig R. Baxley, John Flynn, Richard Franklin, Brian Trenchard-Smith, Michael Winner, Renny Harlin, Russell Mulcahy, Mark L. Lester, Roel Reine, Rob Cohen (my fault on that one), Don Coscarelli… We beat alot of the respectable critics to John Hyams, Scott Adkins, Gareth Evans, Justin Lin, mega-acting, Kathryn Bigelow, action comprehensibility, Andrew Dominik, Channing Tatum (because of FIGHTING).
Of course for most of us it goes without saying that John Carpenter, Paul Verhoeven, George Miller, Walter Hill, John Woo, Jon Milius, Don Siegel and many other mostly genre directors are in our hall of fame, so in a way it's demeaning to suddenly see them discussed in this separate "vulgar" category, as if they're lower, or need to be segregated for some reason, or as if our respect for them has to be defended. No, man. The burden of proof is on the accuser is what I think. If somebody thinks this stuff isn't worth discussing then they're the one that has to put up the argument. Not that I'm gonna listen to them for long, because go bother someone else, buddy, we're talking about COMMANDO.
(And by the way, if looking at Just Lin as an auteur is new, is it fair to say I'm on some HOLY MOUNTAIN third eye next level shit by writing a whole book about Steven Seagal as auteur?)
One thing I hate in this kind of debate is when somebody starts turning it into a one or the other type of choice, you either get Tony Scott or you get Terence Malick, and you can't have both. That's for chumps and nitwits. A narrow view like that signals a boring person. Like I always say, a well-rounded person is open to a Jean-Luc Godard and a Jean-Claude Van Damme.
Over the years my biggest mission has been to bring more thoughtful and respectful discussion to action and badass cinema. I honestly think we've come a long way with that. I mean, did you see the reviews that DAY OF RECKONING got? (I know Pinkerton did.) I'm proud if I've had any part in that evolution and I hope to take it further. But I want to encourage my fellow fans of Dolph Lundgren and what not to broaden their horizons too. I don't believe in the sanctity of walls between high and low art, pop and arthouse, respectable and lowbrow. Alot of the best shit blurs the lines. And the lines were asking for it.
Maybe that's our point of contention here. I don't really see the need to preach the gospel of Justin Lin to the halls of academia and New York essayists, because what kind of a fuckin fuddy duddy doesn't appreciate Justin Lin? I feel like there's enough of a world out here of people who appreciate a great action movie without having to be convinced to recontextualize it as high art. I'm not gonna pretend THE RAID has some extra layer of depth to make it great. But I'm gonna scratch my head at people who can't recognize that it's great on its own terms. I don't mind being ghettoized in what I'm writing about because we have different interest. I recognize that just as they don't know UNDISPUTED II from a hole in the ground I don't have alot to offer to their conversation about "mumblecore" or non-martial-arts world cinema. But since I do respect both and some of them don't I figure I can hold my head high as the smarter one.
I guess what I'm saying is these VAs are Christian missionaries and I try to be a Buddhist seeking enlightenment.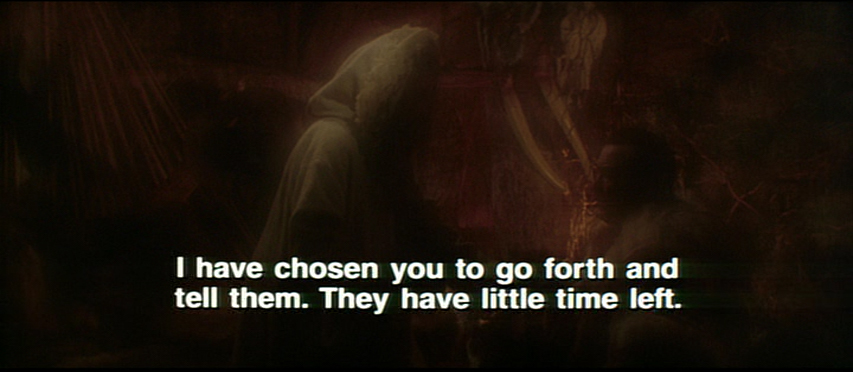 I'm sort of falling into a trap by taking some sort of stance on this. As with many things in the age of the Internet News Complex, I think this whole trend has been misunderstood and blown out of proportion. From what I could gather with some googling it's a small group of people having fun looking at directors they see as undervalued. They took the "vulgar" term from someone who was using it disparagingly, which is why it sounds like some cartoon asshole with a monocle looking down his nose and saying it with disgust. According to Adam Cook Peter Labuza, vulgar auteurs "are often, but not always, mistakenly degraded for the supposed 'vulgar' nature of their work." So I guess it's a reclaiming the word type deal. In fact, if I understand correctly it's a reclaiming of the whole concept introduced in a 2009 Cinemascope article praising Michael Mann but lamenting "whole fleets of past and present studio craftsmen, from the competent to the questionable, being elevated high above their stations via tendentious interpretations of thematic consistency and a specious formalism that welcomes any manner of ostentatious display."
I guess some young cinephiles said hey, good idea, let's run with that and started analyzing Tony Scott screengrabs by the bushel.
My tastes are pretty different from these writers, but here's why I like what they're doing. You guys know I fuckin hate the respective styles and personalities of Bay and Neveldine/Taylor, but I also consider them auteurs and do consider their movies interesting to analyze. Maybe "vulgar auteur" could be used as a defense when discussing directors like this who you find abhorrent but fascinating. But if that was the intent I don't think anybody would be using it for Mann. Why would anybody be ashamed of liking Michael Mann movies? No reason, unless they were the president of some kind of anti-mojito hate group. So I would say to the VAs you guys don't have to be VAs, just keep on doing what you're doing and be As. To the anti-VAs I'd say I'd rather see your knowledgeable rebuttal to their P.W.S. Anderson praise than a blanket attack on the very idea of spending brain time on movies like that.
It's pretty obvious, but I'm not sure anybody's saying it exactly how I see it: "vulgar auteurism" is really just auteurism, but being more open-minded about it than some people with a more elitist view of film are willing to. In other words it's just common sense. Of course most of these directors are auteurs, of course some of them suck anyway. What is there to debate here? If somebody really doesn't think McTiernan is worth discussing, that's obviously not somebody I'm gonna spend alot of time listening to anyway, so who gives a shit? I hope these guys drop the "vulgar" pretty quick, but God bless 'em for trying to shine their critical searchlights into previously ignored bushes. There could be somebody hiding in there.
special thanks to this post by Girish Shambu for putting this in a historical context that made me feel like I understood it better. Also I liked Derek Godin's observations on the topic.
This entry was posted on Monday, June 10th, 2013 at 1:12 pm and is filed under
Vern Tells It Like It Is
. You can follow any responses to this entry through the
RSS 2.0
feed. You can skip to the end and leave a response. Pinging is currently not allowed.