Just a heads up to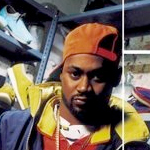 my outlaw friends, I'm gonna be off the grid for several days, taking a break from internet for a spiritual journey, training montage, vacation, etc. So please bear with me,  it will be a bit before I watch and review the return of Shane Black and Iron Man, but I look forward to it when I get back.
I do have two reviews set to post for Monday and Tuesday, and should also have a new column on Daily Grindhouse one of those days. I could play it cool and pretend everything is normal, in case I need an alibi. "No, I couldn't have been fighting in the Kumite, see, I posted reviews on those days." But what if some horrible thing happens in the news and it looks like I'm insensitive for just posting reviews like everything is normal? That's why I want you to know it's pre-programmed. If a megasnake attacks or something don't be offended by my just posting a review. But don't you think if I let a megasnake stop me from posting two reviews of cult movies then the megasnake has won? fuck a megasnake.
thanks guys, have a good week and we'll talk soon
This entry was posted on Saturday, May 4th, 2013 at 2:43 am and is filed under
Blog Post (short for weblog)
. You can follow any responses to this entry through the
RSS 2.0
feed. You can skip to the end and leave a response. Pinging is currently not allowed.