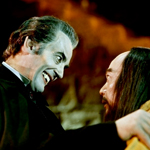 I just found out about this and I thought you guys had the right to know. According to this cheesy official websight, the makeup effects artist/FRIDAY THE 13TH VII: THE NEW BLOOD director John Carl Buechler will be helming a martial arts movie about mercenaries recovering Dracula's casket from a sunken Nazi submarine. I mean, I generally assume a movie about that is gonna be shitty, but if they really have this cast I'm intrigued. The sight lists:
Robin Shou (Liu Kang from MORTAL KOMBAT)
Michael Madsen
Matthias Hues (NO RETREAT NO SURRENDER 2, KICKBOXER 2, MISSION OF JUSTICE)
Cynthia Rothrock
Jeff Speakman
Bolo Yeung!!!
Johnny Messner (SPARTAN, WRONG TURN AT TAHOE)
Conan Stevens (TRUE LEGEND)
The bio for screenwriter/co-star Nelson Ricardo is the sight's highlight. None of his alleged credits (including "Day of Atonement with academy award winner Christopher Walken") are backed up by IMDb, but more importantly it mentions that he "holds six black belts in 7 martial arts disciplines under 8 International Federations, inducted into the World Martial Arts Hall of fame and the Black Belt Hall of fame, he is a licensed Bodyguard, Private Investigator and Hostage Negotiator." So he knows alot about Dracula.
I guess I shouldn't hold my breath that this will get made. #1 warning sign: the producers are apparently comfortable using this, uh, promotional image: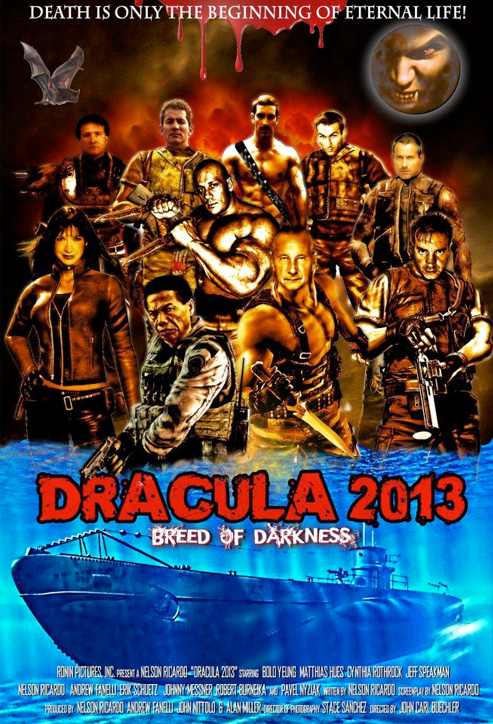 #2 sign might be this article about the movie from the San Jose Mercury News. It talks about producer Andrew Fanelli, a San Jose Tae Kwan Do instructor making his first movie. He claims Ray Liotta and Billy Bob Thornton are in it, and that he thinks it will "definitely be scary" and also be PG-13.
But if it does get made it sounds like it has the right combination of past glory and all-out crazy to be worth keeping an eye on. And if it turns out that any one of those actors mentioned above is playing Dracula it'll move higher up my most anticipated list.
I found about this from budomate, also covered by Kiai Kick.
This entry was posted on Sunday, November 25th, 2012 at 11:54 pm and is filed under
Blog Post (short for weblog)
. You can follow any responses to this entry through the
RSS 2.0
feed. You can skip to the end and leave a response. Pinging is currently not allowed.