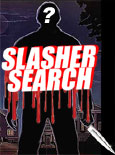 You know what, if you want to enjoy life you've got to be spontaneous. Some of us, we get locked into these rigid routines. We get comfortable and stop taking risks or doing new things. You know, you take a certain route to work, you eat at the same places, same foods. If a stranger comes up and tries to talk to you it's not expected, you try to get away. Maybe you don't like to go to concerts or to movies alone or you don't go outside at night. Whatever. You get stuck in your boring, safe ways.
But sometimes you oughta shake things up a little. Do things you normally wouldn't do, say yes to questions you'd normally say no to. Isn't there a Jim Carrey movie that addresses this?
Take for example this woman who works at a flower shop in this movie. She's closing up and this guy who looks kind of like Dustin Hoffman starts knocking on the door saying his mother is sick and can she please sell him some flowers, just real quick, something pre-made is fine. People like that are a pain in the ass (it's a business with posted hours) and normally she'd probly wave him away. But to be nice she lets him in, and for her trouble ends up just missing her bus. Well, what do you know, there's the guy driving home, he gives her a ride to make it up to her. But he has to stop home real quick to drop off the flowers and tell his mom he'll be right back. And then he wants to know if maybe the flower girl will come inside and meet his mother real quick.
Well, normally you'd say no. What's up with this guy, she needs to get home, and they're total strangers, what's she gonna say to the old lady? But then on the other hand, why not? Just say yes this time, what the hell? Meet some old lady. Maybe it'll be a funny story to tell. Say yes! Go on an adventure!
Well, okay, this is maybe a bad example, because in this specific case the guy is nuts, the mother is a dead body and the shopgirl ends up chained up naked and burned alive. But usually that wouldn't happen. Usually it would just be an interesting, non-fatal new experience. So seize the day!
That's one approach to life. Or you could follow the very simple instructions in the title: DON'T GO IN THE HOUSE!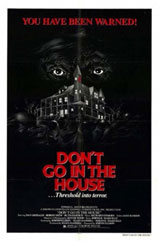 Ladies and gentlemen, we have a winner. Slasher Search is a success this year, because you guys steered me to a good one I'd never seen. Okay, so there's no slashing, and it's more like MANIAC or PSYCHO III where the main character is the killer, he's not sneaking around stalking people. But this fulfilled my need. I really liked this one alot, this is going on my list of the unsung greats.
First time movie actor Dan Grimaldi plays Donny Kohler, a mentally ill individual who works incinerating trash. In the opening he stands and does nothing when a co-worker catches on fire, then says bizarre shit when his boss yells at him. So we know he's crazy but the real trouble is when he goes home and discovers his mom dead. First he panics, then he goes into denial, then he decides to take advantage of the situation and turn his disco music up real loud, then jump up and down on an antique chair.
I guess it's kind of like HOME ALONE or one of those '80s teen movies where the parents are on vacation so the kids have total freedom. For the first time in his life Donny doesn't have to worry about his mom stopping him. Unfortunately his response is not to throw a kegger or stay up late eating pizza and watching Cinemax. His vice is the kidnap/murder thing like that whole "flowers for my sick mother" fiasco I mentioned. He wants to "burn the evil out" and he uses a blowtorch. Then he keeps their burnt corpses as companions, but sometimes he thinks they're laughing at him. This is the first movie I've seen so far with a burnt-corpse-in-rocking-chair-after-getting-slapped POV shot.
Now is probly a good time to mention that Donny was abused. His mom burnt him and fed him that "burn the evil out" line of crap. It's interesting how many puritanical single mothers there are in horror: Carrie White's mom, Norman Bates's mom, maybe you could count Pamela Voorhees and if you want to stretch it there's Mother Superior from SILENT NIGHT, DEADLY NIGHT. They don't know it, but they've been defeated by science. They think religion is enough, but they happen to be insane, and that's hereditary. Their kids might get by anyway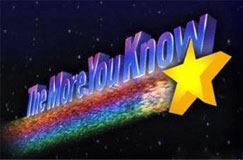 but then they jostle their skulls with all this fire and brimstone. They think they're trying to stop some evil and have no idea that they're creating it. Man, if they would've just chilled the fuck out and stopped worrying so much about dirty pillows their kids would've turned out just fine. Remember that, puritanical horror movie mothers.
Poor Donny is all alone up there in the house. What he needs is a positive influence in his life, somebody to balance out the negative influence of the voices in his head. Surprisingly there's actually a guy at work, Bobby (Robert Osth), who tries to look out for him. Sort of the Sue Snell of the story. He must just be a nice guy because he goes out of his way to stick up for Donny at work and to call him up to invite him for beers or coffee or something, just checking in, trying to get him to talk about his problems. But Donny never takes him up on his offers, he always has to go straight home after work. Even he oughta follow the request of the title.
Eventually Donny clues in that he's got a problem here, this tea party of burnt corpses he's collected. There's a possibility that that sort of hobby can sometimes be unhealthy, in a way. He goes to Father Gerritty (Ralph D. Bowman) for help. Gerritty never noticed that the kid had been abused, and realizing it now he tries to talk to Donny about it and the nature of evil and all that. Some of it seems to get through to Donny (although he apologizes to his mom's dead body for talking to the priest, so there are still some issues in my opinion).
Donny makes the right decision, he decides to cut out this kidnapping/blowtorching shit. It's time to get out of the house and hang out with firends and stuff. He even calls up Bobby to see if he wants to go to a movie. But Bobby wants him to go to a disco with him and two chicks. Donny hesitates, but then what the hell, he says yes. You know, like I was saying before. Like the Jim Carrey movie.
Now Donny makes an effort to fit in with society. He goes to a clothing store where a salesman promises to "make a new man out of you." Donny doesn't really know what to look for or ask so he wants to know what shirt the customer who just left looked at, if he liked it, if the salesman likes it. He says odd things like "Nice styling." I'm sure people in retail are used to dealing with all kinds of odd tics and strange requests. But they probly just figure "that guy's OCD" or "he might be mildly autistic" and not "he's trying to break his habit of kidnapping and blowtorching women."
Anyway, I think that shopping scene is actually my favorite part. It's one of many parts that reminded me of MANIAC, because both follow this character into total madness and then show them going out into the world where they are able to somewhat pass for normal people. I mean, you usually assume people are not serial killers. It's funny to see this guy try to figure out how to pick out a shirt.
The disco double date goes pretty good until he flashes back to his mother burning him, freaks out and lights his date's head on fire with a candle. You know how it is when you're trying to quit something, you just get real tempted, you want to maybe try just cutting down instead of quitting altogether. You know, I don't need the blowtorch, but how bout I throw a candle at a girl's head, that's not such a big deal is it? As long as I'm doing it only once or twice a day I think it's progress.
But this time he did it in public so there are consequences, and everything comes tumbling around him.
Grimaldi is great in the movie. It's so cool to see an actor you've never seen before doing such a good job. He's so confused and vulnerable and odd, very Travis Bickle or Rupert Pupkin.
Director Joseph Ellison's only other movie is JOEY six years later. It's not about a killer baby kangaroo, it's some drama about a father and son relationship.
that thread is too long to search so I can't figure out who was the first to recommend this, but thanks to all of you who encouraged me to watch it. You were right.